We will take an Italian culinary tour of the Centennial State today, so if you answered yes, you're in luck. Colorado's culinary scene is nothing short of a foodie's paradise, with many easy-to-get-to neighborhood eateries and Italian restaurants are a big part of it. For an elegant fine dining experience, head to the sophisticated Barolo Grill or keep it casual at Cart-Driver. Of course, you can always find an excellent Italian restaurant near you no matter which neighborhood in Denver you are visiting. Bon appétit!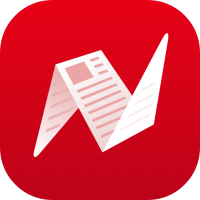 1. Barolo Grill, Colorado
In Cherry Creek North, the Barolo Grill serves Northern Italian cuisine found in Chef Darrel Truett reinvents their modern Piemontese menu based on in-season regional ingredients from local farmers and artisans. Piedmont and Tuscany. Chef Darrel Truett uses regional farmers and artisans to create a current Piemontese menu that changes seasonally.
The restaurant's owner and wine director, Ryan Fletter, combines classical and contemporary culinary techniques to prepare enticing dishes that perfectly pair with the restaurant's family-run wineries committed to earth-friendly farming methods. Guests at Barolo Grill will enjoy a fine dining experience in an elegant setting. 
Location: 3030 E 6th Avenue, Denver, CO 
Website: https://www.barologrilldenver.com/
Phone: 303-393-1040
Store Hours: Mon-Sat 5-9 pm
2. Panzano, Colorado
In Denver's heart, Panzano Hotel is just a few blocks from the trendy 16th Street Mall and the Denver Performing Arts Complex. Modern Northern Italian cuisine is served at the four-diamond, award-winning restaurant using organic, seasonal ingredients in every dish.
For vegetarians and gluten-intolerant individuals, this is the go-to Italian cuisine. In keeping with their motto, "Those who eat well, live well," they serve a health-conscious Italian menu featuring everything from antipasti such as their Zuppa di Zucca to second courses such as their Anatra Arrosto. From pre-theater dinners to weekend brunches, Panzano is a good choice for any occasion.
Location: 909 17th Street, Denver, CO
Website: https://panzano-denver.com/
Phone: 303-296-3525
Store Hours: Tues-Sat 4-9 pm 
3. Cart-Driver, Colorado
The artist for Cart-Driver in Denver's Rino Art District took inspiration from the Carretera, a farmer in Southern Italy who delivered farm products to villagers and served food to people as they passed. Sharing remains the core principle behind the name, and sharing is at the center of the 640 sq. ft. restaurant converted from a shipping container.
At this new-age restaurant with an old-world charm, guests can savor various pizzas and market plates prepared with wood-fired ovens. Additionally, craft brews from local breweries are available. Diners can share life stories over a hot Cart-Driver pie here in a warm and welcoming environment. 
Location: 2500 Larimer Street, #100, Denver, CO
Website: https://cart-driver.com/
Phone: 303-292-3553
Store Hours: Tues-Sun 12-10 pm 
4. Gaetano's, Colorado
From the Wild West era to bootlegging moonshine during Prohibition to becoming a local eatery for charismatic mobsters, there is a notorious history to Gaetano's restaurant. Despite this, the Smaldone family and their three sons owned and operated this iconic restaurant for more than three decades, doing everything they could to keep it afloat.
Location: 3760 Tejan Street, Denver, CO
Website: http://www.gaetanositalian.com/
Phone: 303-455-9852
Store Hours: Mon-Fri 11:30am–9pm / Sat-Sun 11am–3pm, 4:30–10pm
5. II Posto, Colorado
A cosmopolitan vibe pervades II Posto, which means "the place" in Italian. Andrea Frizzi and his chef de cuisines, Wes Park and Mario Pacheco, have created a sensational dining experience that changes daily.  
Their "in the moment" cooking philosophy inspires dishes based on available fresh ingredients, the mood of the day, and even the weather. Guests may never know which words will be on the menu at this busy restaurant, but they can rest assured that only the best Colorado farm-fresh, organic ingredients will be used to create this Northern Italy-inspired menu. 
Location: 2601 Larimer St, Denver, CO, 80205
Website: https://www.ilpostodenver.com/
Phone: (303) 394-0100
Store Hours: Sunday - Thursday 11am - 9:30pm / Friday & Saturday 11am - 10pm / Saturday & Sunday Brunch 11am - 3pm / Happy Hour 3pm - 5pm Every Day
How was your dining experience with these restaurants? Let us know your thoughts about these 5 amazing Italian restaurants in Colorado in the comment section below!