The anti-British sentiments spread across the state in the years leading up to the Revolution. A third of the people living here supported the rebels, a third supported England, and a third remained neutral. New Jersey declared independence in 1776 and joined the colonial side of the Revolutionary War.
New Jersey played a crucial role in the Revolutionary War because its location between New York and Philadelphia and its proximity to the thirteen colonies made it a critical state. It was for this reason that more battles were fought in New Jersey than anywhere else. This is where the United States and Britain fought 100 matches, big and small.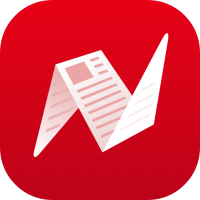 Trenton is often considered to have been a turning point for the American Revolution. General George Washington won the battle of Princeton soon after winning Trenton. After losing two fights in a matter of hours, the British fled New Jersey for New York. After Washington and his troops spent the remainder of the winter in Morristown, the United States had a good chance of winning the war.
If you plan to transfer your residence to New Jersey, you must consider its pros and cons. We have gathered them all for you, starting with the pros below:
1. New Jersey has lower overall crime rates than most states. 
Most people reading this will find this shocking, but it's true. According to FBI reports, property and violent crimes are significantly lower in New Jersey than the national average. It is one of the nation's ten safest states. Along its northern border, New Jersey has metro areas that have high crime rates. New Jersey is primarily rural, with small towns and medium-sized cities that are some of the safest places to live in the United States. Location, location, location.
2. New Jersey residents have better access to art and culture than most other states.
 The state has more old-time, new, or unique diners than probably any other state, as well as museums and operas. If you can't find what you're looking for in New Jersey, a quick trip to Philadelphia or New York City can provide you with what you need.
3. New Jersey has four distinct seasons to keep things interesting. 
Some people do move away from the four seasons. They move to a place that's "warm" all year round, only to discover that it's only warm in winter, and the rest of the year, it's too hot. How much worse would it be to have three months of too cold or nine months of too hot weather?
Now here are the cons of living in New Jersey:
1. According to the National Center for Education Statistics, New Jersey's students have significantly lower test scores than students in most other states. Even though most states have a higher teacher-to-student ratio, Michigan has the lowest ratio. If you choose to live in one of our best places to live in New Jersey (see link below), you can overcome the low overall rating. There are towns in New Jersey where students' test scores are among the highest in the nation.
2. The quality of health care in New Jersey is slightly lower than in most other states, according to research by the U.S. Department of Health and Human Services Agency for Healthcare Quality and Research. Again, this rating can be negated by choosing to live near a highly ranked medical care facility in New Jersey.
3. In New Jersey, there is a lower probability of sunny days and a higher likelihood of high humidity than in most other states, according to the National Oceanic and Atmospheric Administration data.
4. New Jersey residents are less satisfied with their community and their lives than residents in most other states. A Gallup survey shows that people are happier than they were a year ago. Another nationwide Gallup poll found that only one in four New Jersey residents believed their state was among the best to live in. It was almost as bad as any state in the country.
Bonus: Below are some fun facts about New Jersey:
North Jersey has the most shopping malls in one area globally, with seven major shopping malls in a 25 sq. mile radius.
Passaic River was the site of the first submarine ride by inventor John P. Holland.
New Jersey has over 50 resort cities and towns, some of the nation's most famous, Asbury park, Wildwood, Atlantic City, Seaside heights, Cape May.
New Jersey is a leading industrial state and is the largest chemical-producing state in the nation.
New Jersey is a central seaport state with the largest seaport in the U.S. located in Elizabeth.
Jack Nicholson, Bruce Springsteen, Bon Jovi, Redman, Das EFX, Naughty by Nature, Sugar Hill Gang, Lords of the Underground, Jason Alexander, Queen Latifa, Shaq, Judy Blume, Arron Burr, Whitney Houston, Eddie Money, Frank Sinatra, Grover Cleveland, all New Jersey natives.
Thomas Edison invented the light bulb, phonograph (record player), motion picture projector in his Menlo Park laboratory.
New Jersey is home to the Miss America pageant held in Atlantic City.
Atlantic City is where the street names came from for the game monopoly.
Fort Dix is named for Major General John Adams Dix, a veteran of 1812 and the Civil War. 
So, have you decided yet? Let us know if you decide on living in New Jersey or not! Hit the comment section below!
Sources:
https://www.bestplaces.net/climate/state/new_jersey
https://www.disastercenter.com/crime/njcrimn.htm
https://www.visitnj.org/nj/arts-culture
https://newark.chalkbeat.org/2021/3/30/22357642/new-jersey-learning-loss-analysis
https://www.bestplaces.net/climate/state/new_jersey
https://www.50states.com/facts/new-jersey.htm