Little Italy. Chicago. Scottsdale. What is the common denominator among all these places? Great Italian food. While Arizona has a reputation for dishing out great Mexican and Southwestern dishes, it's often left out of great Italian food discussions. But there is plenty of excellent Italian cuisine to be had in the Grand Canyon State. Check out these tasty Italian restaurants in the area.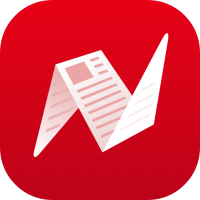 1. Tomaso's, Phoenix, Arizona
Tomaso's has been a landmark restaurant in Arizona for more than 40 years. Tomaso's has flourished along the Camelback Corridor in Phoenix, showcasing the culinary skills of Chef Tomaso Maggiore. His upscale Italian menu combines fresh ingredients with innovative recipes – from the gnocchi with meat sauce to the seafood ravioli. Tomaso's also has the ambiance of a classic Italian restaurant. The flowing red wine, comfortable atmosphere, and elegant Italian décor make this a great date spot.
Location: 3225 E Camelback Rd, Phoenix, AZ 85018, United States
Website: http://www.tomasos.com/
Phone: 602-956-0836
Store Hours: Daily from 4-10 pm
2. DeFalco's Italian Eatery, Scottsdale, Arizona
The food at DeFalco is so good you'd think the recipes came straight from Italy. You would be right. In 1903, the DeFalco family emigrated from Italy to Canada before settling in Phoenix. Family-owned and operated since 1972, this Italian eatery and deli is home to delicious calzones, Italian sausages, and homemade pasta sauces. It's so good that notorious foodie Guy Fieri visited the restaurant on an episode of "Diners, Drive-Ins, and Dives."
Location: 2334 N Scottsdale Rd a133, Scottsdale, AZ 85257, United States
Website: http://defalcosdeli.com/index.html
Phone: 480-990-8660
Store Hours: Daily from 11 am to 9 pm
3. Lou Malnati's, Phoenix, Arizona
Fans of deep-dish pizza rejoiced when news broke that Lou Malnati was heading to the Valley. The Chicago-based restaurant opened in Phoenix back in May 2016 and has had a packed house ever since. Their secret dough recipe and deep-dish pizzas attract hungry customers from across the state. Lou Malnati's is like a delicious slice of deep-dish pizza – it's delicious, complete, and leaves you craving more.
Location: 3431 N 56th St, Phoenix, AZ 85018, United States
Website: https://www.loumalnatis.com/arizona-phoenix
Phone: 602-551-8990
Store Hours: Mon-Thurs 4-10pm / Fri-Sun 11am-10pm
4. Ristorante Giuseppe, Scottsdale, Arizona
"Holy Rigatoni!" and "Just restored my faith in humanity via amazing pasta." Those are just a few of the high praise comments found on Ristorante Guiseppe's Yelp page. This hole-in-the-wall restaurant in Scottsdale has thrived for over 25 years by dishing out simple, delicious Italian fare. Pasta Alex's signature dish is pasta served in a cardinal pesto combination sauce with roasted garlic and spicy Italian sausage. They also allow customers to bring their own choice of wine to their meal without a corkage fee. Feast away!
Location: 13610 N Scottsdale Rd, Scottsdale, AZ 85254, United States
Website: http://www.giuseppescottsdale.com/
Phone: 480-991-4792
Store Hours: Mon-Fri 11am–2:30pm, 5–8:30pm / Sat 5–8:30pm / Sunday Closed
5. Arrivederci, Scottsdale, Ahwatukee, Arizona
Two words: Lobster ravioli. Arrivederci's most famous menu item is served in a cream sauce with generous portions of lobster tail. It's just one of many exciting menu items found at Arrivederci. Chef Franco hails from the Amalfi coast and specializes in "Nouvelle Italian," a fresh and healthy spin on traditional Italian cuisine. Arrivederci is also budget-friendly and has some of the best daily happy hour specials. 
Location: 7101 E Thunderbird Rd Scottsdale, AZ 85254
Website: http://www.azitaly.com/
Phone: (480) 922-8225
Store Hours: Mon-Fri 11:00 am - 2:00 pm & 4:30 pm - 8:30 pm / Sat-Sun 4:30 pm - 9:00 pm
Have you dined in any of these restaurants? Let us know in the comment section below! We love to hear from you.