Alaska's cultural capital, Anchorage, is home to local traditional crafts, folk dances, as well as nature's best-kept secrets, such as Chugach State Park and Portage Glacier. Also, a good life comes from good food! Due to its diverse culture of residents from across the globe, Anchorage has become a hotspot for global cuisine, Italian food and drinks being among the most popular. So if you happen to live here or are visiting the area, you should see a few "squisito" Italian restaurants in Anchorage, Alaska, and enjoy your stay!
Here are the best Italian food restaurants in Alaska: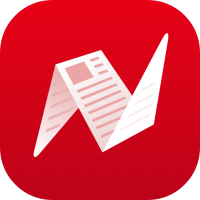 1. Sorrento's, Alaska
If you're looking for authentic, woody Italian foods, head over to Sorrento's. This family-operated Italian restaurant serves fresh and authentic dishes like the veal parmigiana, breaded and fried, topped with marinara, Parmesan, mozzarella, and filled with love! You can get authentic seafood and steak appetizers there. Sorrento's combination pizzas come in small 12" sizes, medium 14" sizes, and large 16" sizes. Besides the pizza, you can also enjoy in-house beverage specialties like martinis and Rossi Asti Spumante or hard apple cider. 
Location: 610 E Fireweed Ln, Anchorage, AK 99503, United States
Website: https://www.sorrentosak.com/
Phone: 907-278-3439
Store Hours: Mon - Thu: 3:30pm - 9pm; Fri: 3:20pm - 10pm; Sat: 2pm - 10pm; Sun: 2pm - 9pm
2. Fiori D'Italia, Alaska
Fiori D'Italia is an excellent Italian restaurant near McRae Road. Customers have praised it for having the best Italian food and drinks, pleasant and friendly servers, and a great atmosphere. The diners' favorites are garlic bread and Italian sausages; spaghetti alla Siciliana served with fresh veggies, basil, capers, anchovies, and black olives. At Fiori D'Italia, you can also make your pizza. Fiori D'Italia also offers an extensive collection of whiskey in addition to delectable Italian cuisine. At their bar, you can choose from a wide variety of spirits, wine, and beer. Fiori D'Italia also caters for events such as weddings, corporate meetings, and private functions. 
Location: 2502 McRae Rd, Anchorage, AK 99517, United States
Website: https://www.fioriak.com/
Phone:  907-243-9990
Opening hours: 4pm - 11:30pm (daily)
3. Olive Garden Italian Restaurant, Alaska
Olive Garden Italian Restaurant offers a variety of Italian cuisines that will leave you spellbound for days! Their attention to clients is exceptional, and they have incorporated Italian cuisine after they recommended it. They are known for their signature Fettuccine Alfredo, including Chicken Parmigiana, Lasagna Classico, and more. Their Tour of Italy includes all three dishes. Gluten-free options include Zuppa Toscana, rotini pasta with marinara, and croutons-free salads. You might enjoy their bottle of Moscato Primo Amore and Raspberry Iced Tea.
Location: 800 E Dimond Blvd Suite # 160, Anchorage, AK 99515
Website: https://olivegarden.com/
Phone:  907-349-1999
Store hours: Sun - Thu: 11am - 10pm; Fri - Sat: 11am - 11pm
4. Little Italy, Alaska
Located in Anchorage, Little Italy is a family-run Italian restaurant and bar. If you are craving heavenly Italian cheese, Little Italy provides affordable, quality food. Saganaki, a cream-colored aged cheese with a strong flavor, is a favorite among diners. It is cooked in the oven and eaten with pita bread. Do try their Veal Parmesan, which is lightly breaded and baked with homemade sauce, and served with penne pasta and moe sauce, topped with more Parmesan cheese! Whether you're here on a date, with friends, or with your family, you are sure to have a great time! 
Location: 2300 E 88th Ave, Anchorage, AK 99507, United States
Website: http://www.littleitalyalaska.com/
Phone:  907-344-1515
Opening hours: Tues - Sat: 4 pm - 9pm (closed on Sun & Mon)
5. Originale - A Taste of Italy, Alaska
Authentic Italian food served with Italian seasonings and herbs is available at Originale - A Taste of Italy. The Originale - A Taste of Italy is your food haven for Italian food and drink if you love Italian as much as Americans love fries. They have it all with saporous sandwiches, woody pizza, creamy pasta, grilled paninis, spicy ravioli, and a healthy and tasty green salad. What a culinary delight!
Location: 400 D St, Anchorage, AK 99501, United States
Website: https://www.originaleak.com/
Phone: 907-868-7900
Opening hours: Mon - Thur: 10 am - 3p m; Fri: 10 am - 3 pm, 5 pm - 8 pm; Sat: 11 am - 3 pm, 5 pm - 8 pm (closed on Sun)
There are many delicious Italian dishes in Anchorage that will "Fa venire l'acquolina in bocca" - which means they will make you crave them. You can check them out, and if you've been to any of them, tell us about your experience!