Several Italian restaurants are located in Alabama, including fine dining as well as casual outlets. Italian restaurants are known for their various dishes, including pasta, pizzas, salads, and soups. Wouldn't you agree? There are many excellent Italian restaurants in Alabama, so of course, we couldn't include them all. However, here's a second list with five best restaurants that serve the best Italian cuisine in Alabama: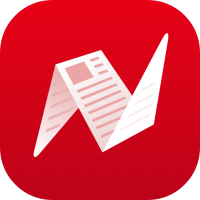 1. GianMarco's Restaurant - Birmingham, Alabama
Dine-in a cozy atmosphere when you visit GianMarco's Restaurant. They go out of their way to make sure you get a great dining experience. Gianmarco's menu includes various options, such as traditional Italian dishes, much different pasta, veal, and fish. Their menu also consists of a food-friendly wine list. 
Opening its doors in February 2003, Gianmarco's quickly became a local favorite in Birmingham and the Homewood neighborhood where it's located. Our handcrafted daily specials range from grass-fed prime cut ribeyes to fresh grouper with andouille gumbo to braised veal ossobuco, so your senses will thank you after dinner with us.
It is Giovanni, Giani, and Marco Respinto's pleasure to run Gianmarco's on a family basis. The father-and-son team has been committed to the culinary arts for decades, with a passion that spans generations. Gianmarco's opened with modest expectations and has since become one of the top restaurants in Birmingham and even the state.
Location: 721 Broadway St., Birmingham, AL 35209
Website: https://www.gianmarcosbhm.com/about/
Phone: 205-871-.9622
Store Hours: Mon-Tues 5:00pm-10:00pm / Wed-Fri Lunch 11:00am-2:00pm & Dinner 5:00pm-10:00pm / Sat 5:00pm-10:00pm
2. Ricatoni's Italian Grill - Florence, Alabama
Since 1996, Ricatoni's Italian Grill has served some of the best Italian cuisines in North Alabama. Pizza cooked in a wood-burning oven and freshly baked bread with herbs and olive oil are some of their signature dishes. The atmosphere at Ricatoni's is excellent for a date night or a casual meal with friends. 
In 1996, Ricatoni's opened its doors to the public and has served several signature dishes, including pizzas cooked in a wood-burning oven, freshly baked bread with herbs and olive oil, and "old country style" entrees.
Owner Rick Elliott is also known for his numerous TV commercials as Ricatoni Valentino. He has turned his restaurant into a popular choice for locals and visitors, thanks to its excellent atmosphere and service.
Location: Downtown Florence at 107 N Court Street
Website: http://ricatonis.com/
Phone: 256.718.1002
Store Hours: Sun-Thurs 11:00am-10:00pm / Fri-Sat 11:00am-11:00pm
3. DePalma's Italian Cafe - Tuscaloosa, Alabama
De Palma's Italian Cafe serves a variety of Italian dishes in a casual setting. They have AMAZING pizzas, kinds of pasta, and desserts! It is crowded during dinner time at this Italian restaurant. The restaurant does not accept reservations, so you should arrive early. 
Location: 2300 University Blvd, Tuscaloosa, AL 35401
Website: https://depalmasdowntown.com/
Phone: 205-759-1879
Store Hours: Mon-Thurs 11:00am-10:00pm / Fri-Sat 11:00am-11:00pm / Sun 11:00am-9:00pm
4. Terranova's Italian Restaurant - Huntsville, Alabama
Terranova's Italian Restaurant offers a warm and comfortable atmosphere for a family or a group of friends to gather. The restaurant's specialties include Chicken Parmesan, Lasagna, and Manicotti, which will make you feel at home. They also offer a wide selection of wines. 
Location:1420 Paramount Drive, Suite 1, Huntsville, Alabama 35806. 
Website: https://www.facebook.com/TerranovasHSV/
Phone: 256-489-8883
Store Hours: Tues-Thurs 11:00am-8:00pm / Fri-Sat 11:00am-9:00pm / Sun 11:00am-8:00pm
5. Cafe Grazie - Orange Beach, Alabama
Cafe Grazie features a unique mix of Italian-style seafood, pasta, and pizza in a casual family setting. It offers a lovely romantic atmosphere for a date night and is simple enough for dinner with friends. 
Location: 27267 Perdido Beach Blvd #101, Orange Beach, AL 36561
Website: https://www.yelp.com/biz/cafe-grazie-orange-beach
Phone: (251) 981-7278
Store Hours: Daily from 4:00 pm - 12:00 am
There are endless delicious choices of Italian restaurants in Alabama!!! Do you have a favorite Italian restaurant? Share in the comments below!