Mississippi is a state located in the southern part of the United States of America next to the Gulf of Mexico in the south, Alabama state in the East, and the well-known Mississippi river in the west. The region with the Mississippi Delta is well known for being the birthplace of blues music which is honored at the Delta Blues Museum in Clarksdale.
Mississippi is also known for having the Vicksburg National Military Park which is preserved as a historical site for the civil war battle. The state also contains amazing American dishes served in some of the best restaurants located there.
Below is a list of some of the best breakfast restaurants found all over the state of Mississippi.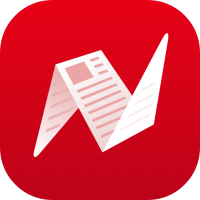 Fill-up With Billups
This magnificent restaurant is located at 100 Caillavet Street, Biloxi, serves some of the best classic American breakfast dishes with an extensive menu consisting of meals like grits and grillades breakfast, chicken and waffles, Belgian waffles, biscuits, and gravy which are some of their popular dishes served with beverages like the popular red snapper bloody mary. 
The restaurant has a nice simple and classic design and offers outside seating. It also has a nice bar with good and clean countertops. There is also ample space to fit a large crowd and is also good for kids 
They offer takeaway, dine-in, and delivery services. Feel free to reach them on +1 228-207-3345 in case of any inquiries. 
Big Bad Breakfast
This elegant restaurant located at 719 North Lamar Blvd, Oxford, serves some of the best classic breakfast dishes with a menu consisting of popular dishes like big bad breakfast plate, shrimp and grits, biscuits, and more
The restaurant has a nice design layout with a mixture of modern and classic finishes. The furniture is very nice with a classic look to them and also has fascinating pieces of art decorating the entire room.
They offer dine-in, takeaway, and curbside pickup services. In case of any inquiries, you may reach them on +1 662-236-2666.
Broad Street Baking Company & Cafe
This classic and industrial-style restaurant is well known for its scrumptious homemade bread and desserts. It has a wide menu consisting of very popular dishes like quiche, french toast, rice Krispy, croissants, blackened chicken, and more. They also have popular beverages like coffee, tea, and espresso.
Do not pressure over a large number of people for the broad street restaurant has nice ample space both inside and outside for customers to sit and enjoy their meals.
They offer dine-in, takeaway, and curbside pickup for all customers. In case of any inquiries, you can reach them by dialing +1 601-362-2900.
Another Broken Egg Cafe
This is a nice and casual restaurant located at 1000 Highland Colony Parkway Street 1009 and is a chain of many other restaurants with the same name. The restaurant has a fine modern design with bright beautiful colors painted on the walls.
Start your day with scrumptious American breakfast delicacies which include shrimp and grits, biscuit beignets, crab cake benedict, huevos rancheros, eggs benedict which are some of their popular dishes and beverages like coffee, bloody mary, and more.
They offer delivery, takeaway, and dine-in services and also have outside sat. In case of any inquiries, you can reach them on +1 601-790-9170.
Huddle House
This beautiful restaurant is also a chain of other restaurants and is located in 107 Stone Creek Blvd, Tupelo, and serves all-day breakfast with an extensive menu that consists of hashbrowns, grits, strawberries, and cream waffles, eggs with garnish, and more including beverages like coffee and tea.
You're going to love its nice, cozy,  and classic cafe design. It has a nice and clean bar with a long counter to accommodate a relatively large number of people. It also has good lighting with large top to bottom windows in the front.
They offer dine-in, takeaway, curbside pickup, and delivery services to all customers. In case of any inquiries, you may reach them on +1 662-680-3216. 
Did you like our suggestions? Share your thoughts in the comment section.