As with many other states in the U.S., people began migrating to Idaho when gold was discovered there. Thousands of years ago, the Nez Perce and Shoshone tribes lived there, hunting local animals and planting farms with beans and corn. This remote state was the last to be colonized by Europeans due to its challenging geography and remote location.
Beginning in 1805, Lewis and Clark explored the region with Sacagawea. Five years after Fort Henry was completed, fur traders began operating in the area. After more families began to move west on the Oregon Trail, some settlers decided to stop in Idaho, with Franklin becoming the first permanent settlement in 1860.
Britain and the United States claimed Idaho simultaneously for a long time. Elias Pierce's discovery of gold at Orofino Creek led to a push to make the area an official U.S. territory. As the 43rd state, it joined the Union in 1890.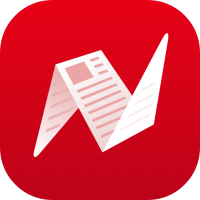 Here are some of the pros of living in Idaho:
1. Living in Idaho is fairly safe.
Idaho has a lot of open spaces, which makes it a relatively safe state to live. Even when you make one of the state's urban centers your home, Boise, Twin Falls, and other cities still have lower crime rates than similar settings across the year. Idaho invests a great deal of resources in its law enforcement community, which is why there are fewer crimes throughout the state. Boise once had more police officers per capita than any other city in the country.
2. The cities in Idaho are clean and well organized.
If you have traveled through the United States, you have likely encountered litter and trash in some of the country's largest cities. If you visit a place like Boise, Idaho, you will have a very different experience. A conscious effort is made to maintain cleanliness every day. If you're living in an urban or suburban area, you won't have to deal with the disarray a lack of organization can cause.
Let us flip the other side of the coin and have a look at the cons of living in Idaho: 
1. Idaho is known for its isolationist culture.
Some people sometimes joke that they ought to call themselves the Isolationist State, despite the fact that Idaho is called the Gem State. When it comes to your business, there is a clear desire to be left alone. As a result, the state has one of the lowest population densities and many people believe that their businesses belong to them only. It is still possible to socialize with others when you live here, but there are also many times when you and your family will be on your own, unless you seek out conversation.
2. The state of Idaho is experiencing exceptional growth.
There are many wonders waiting for people to discover in Idaho. The infrastructure in cities like Boise cannot accommodate the additional traffic resulting from rapid growth. Many of the state's roads are two-lanes, so you can find insane traffic jams even in small towns when school or work lets out. While there are a few exits for each community from the interstate, traveling in these communities doesn't require any travel time to get to your destination.
Bonus Read: Here are some fun facts about Idaho: 
Grangeville is located in north-central Idaho. The community is considered the getaway to five wilderness areas and four national forests totaling 5 1/2 million. The total is second only to Alaska in a designated wilderness area.
In 1896 Council Valley shortened its name to Council.
The Lewis & Clark Highway (United State Highway 12) is the shortest route from the midwest to the Pacific Coast and the longest highway within a national forest in the nation.
The elevation of Cambridge is 2,650 feet above sea level, with the surrounding mountains reaching heights around 8000 feet and plummeting to around 1500 feet in Hells Canyon.
The economy of Idaho City originally developed around gold mining in the 1860s.
Heyburn, originally named Riverton, is the fourth oldest community in the Mini-Cassia area and the second frontier town to be settled in what is now the county of Minidoka.
Bruneau Dunes State Park contains North America'sAmerica's tallest single structured dune. It stands 470 feet high.
Bruneau Canyon Overlook offers a view into a 1,200 foot-deep, 800-foot-wide river canyon.
Downey'sDowney's first mercantile store, the W. A. Hyde Co. was built in 1894.
The Kamiah Valley is rich in the heritage and legends of the Nez Perce. Among the present-day Nez Perce ancestors, the Appaloosa horse was first bred, primarily for use as a war animal.
Can you suggest more of the pros and cons of living in Idaho? Please share them with us in the comment section below!
Sources:
https://en.wikipedia.org/wiki/Idaho
https://www.cityofboise.org/news/mayor/2019/april/boise-becomes-idahos-first-city-to-set-100-percent-clean-electricity-goal/#:~:text=Boise%20Becomes%20Idaho's%20First%20City%20to%20Set%20100%20Percent%20Clean%20Electricity%20Goal,-April%203%2C%202019&text=Boise%20City%20Council%20passed%20a,City%20of%20Boise%20by%202035. 
https://en.wikipedia.org/wiki/Isolationism#:~:text=A%20policy%20or%20doctrine%20of,one's%20country%20to%20its%20own
https://www.50states.com/facts/idaho.htm