Delaware's history dates back to the colonization of the United States in the 17th century. The state comprises three counties established in 1638, and each has its unique settlement history. Consequently, the early inhabitants in this region tended to identify more closely with their county than their community or overall state. Because of this perspective, some southern and western societies were considered to be part of Maryland until the 18th century.
While the Revolutionary War was fraught with numerous conflicts, Delaware only experienced one significant military engagement. The Battle of Cooch's Bridge took place in August 1777, about two miles from present-day Newark.
Moreover, Delaware became the first state to ratify the Constitution of the United States. If you are thinking of moving to this state, then these are the best and worst you'll want to consider before you call it home.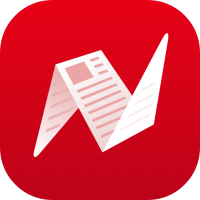 Take a look at the pros about living in Delaware below: 
1. Good job opportunities 
Even though Delaware is one of the smallest states in the country, it still has many good job opportunities. Many of the fastest-growing careers are currently available here, including electricians, business analysts, healthcare professionals, HVAC technicians, and carpenters. You will also find high-paying jobs like surgeons, pediatricians, and sales opportunities.
Even though the unemployment rate in the state tends to be a whole point higher than the national average, there are still lots of open positions that you can pursue once you arrive.
2. Reasonable housing costs 
Although space is at a premium in Delaware, the housing market is relatively affordable. The average cost of a home in the state is less than $210,000. In fact, even the median home value is below $240,000. Therefore, if you plan to rent an apartment, you can expect to pay around $1000 each month in Wilmington, around $750 each month in Dover, and a lot less in Rehoboth Beach.
All good things come to an end. Here are the cons that you may expect in Delaware:
1. Shortage of doctors
Despite the high quality of health care available in Delaware, you may find it difficult to find a primary care physician. Within six months, it's not uncommon for doctors to have completely filled their practices. Because of this, you may need to travel to Maryland or New Jersey for your annual physical or for a needed checkup.
If you manage the day-to-day healthcare needs you are working on, you'll have to prepare for more traveling expenses.
2. Minimal public transportation options
The state of Delaware could pose a challenge to people who can't drive. The majority of transportation needs in this state are met by private vehicles. If you cannot get around on your own, then the public transportation options you do exist can be considered inaccessible. Although Uber and Lyft have grown in popularity in the state, as well as the occasional taxi, those who cannot drive must plan their journey in advance.
Bonus: Check out these astonishing facts about Delaware:
Tradition holds the first time Betsy Ross's famous flag was flown was at the Battle of Cooch's Bridge. This historic site is located on route 4 in Newark.
The Blue Hen chicken is the official state bird. The hens were noted for their fighting ability. Delaware is sometimes referred to as the Blue Hen State.
The Lady Bug is Delaware's official state bug.
Eleven years after the landing of the English pilgrims, the first white settlement was made on Delaware soil.
In 1785 Oliver Evans of Newport invented the automatic flour milling machinery that revolutionized the industry.
"Our Delaware" is the official state song. The words are by George Hynson, music by William Brown.
In total area, Delaware ranks 49th in the nation. It contains 1,982 square miles. It is 96 miles long and varies from 9 to 35 miles in width.
Ebright Road in New Castle County is the highest state elevation at 442 feet above sea level. The lowest height is along the coast at sea level.
Thomas Garret lost his entire fortune in his battle against slavery. He was sued by a Maryland slave owner and fined for aiding a black family in flight. Over his lifetime, Garrett reportedly helped more than 2,000 fugitive slaves move through Delaware, an essential stop on the Underground Railroad.
Rehoboth Beach is the state's largest coastal resort town. Methodists who purchase the land for a summer camp and meeting place initially constructed it.
What can you say about these pros and cons about Delaware? Share with us your thoughts in the comment section below!
Sources:
https://en.wikipedia.org/wiki/Delaware
https://www.simplyhired.com/search?l=delaware
https://www.delawareonline.com/story/news/2019/05/17/delawares-most-affordable-places-live-according-smartasset-study/3704461002/
https://whyy.org/articles/delaware-sees-decline-in-primary-care-doctors/