The burger: A quintessential American classic. The star of barbecues and small-town drive-thrus, the burger is simply unbeatable. Fortunately, burger lovers are at home in the Beehive State. With so many options, we've rounded up the best burger restaurants Utah has to offer.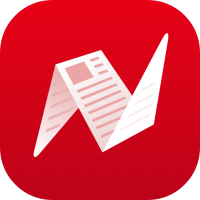 Burgers Supreme, Utah
Burgers Supreme opened in Provo in 1989, serving Utah County's finest burgers, fries, and house-made fry sauce. Family-owned and locally operated for over 29 years, Burgers Supreme provides an "up-scale" fast food experience that will never disappoint. 
A Utah establishment, Burgers Supreme, could be described as upscale fast food. However, the difference between Burgers Supreme and other fast food joints is that Burgers Supreme uses 100 percent fresh ingredients and delivers on all gastronomical fronts. The only similar thing? You'll get your order within five minutes. 
Location: 1796 N University Pkwy, Provo, UT 84604
Website: https://www.burgerssupreme.com/
Phone: 801-373-5713
Store Hours: Mondays to Thursdays from 10:30 am–10:30 pm
Fridays to Saturdays from 10:30 am–11 pm
Closed on Sundays
Hires Big H, Utah
Don Hale founded Hires Big H in 1959. Don worked as a grocer. To supplement the family's income, his parents built a grocery store onto their home during the depression. Don operated a grocery store as he attended school and supported his young family. Due to his involvement with fresh produce and quality meat at the grocery store, Don decided to become a restaurateur by opening a hamburger drive-in in Salt Lake City.
Utahans—and especially those from Salt Lake Valley—swear by Hires Big H. Yes, the burgers are delicious, but the thirst quenchers deliver at the same level. But, choosing between a frosted root beer mug float and cherry limeade? That's the most challenging decision you'll make all day. 
Location: 425 S 700 E, Salt Lake City, UT 84102
Website: http://www.hiresbigh.com/
Phone: 801-364-4582
Store Hours: Mondays to Thursdays from 10:30 am to 9:00 pm
Fridays to Saturdays from 10:30 am to 10:00 pm
Closed on Sundays
CHOM Burger, Utah
Opened this year, CHOM Burger is the brainchild of a successful Utah restaurant veteran who not only understands what people want but how to keep people coming back for more. Case in point: CHOM's green chile avocado burger with a side of sweet potato fries. The only thing that could make this reality better? Their delightfully drinkable salted caramel shake. 
Location: 45 300 N, Provo, UT 84601
Website: http://chomburger.com/
Phone: 385-241-7499
Store Hours: Mondays to Thursdays from 11:00 am to 10:00 pm
Fridays to Saturdays from 11:00 am to 12:00 am
Closed on Sundays
The Burger Bar, Utah
Ben Fowler decided to open The Burger Bar in 1956, when fast food was in its infancy. Ben had been a Navy fighter pilot during WWII, and later owned ranches in Wyoming and laundromats in Southern California. After Ben returned home to Utah with his wife, Rita, they decided to invest their money in a new venture, and the two of them opened the Burger Bar. Burger Bar has been busy since the day it opened, which proves that the gamble paid off.
During their time as employees, they were in charge of everything from waiting on customers to preparing food, cooking, and doing bookkeeping. Despite working 16-18 hours per day, they made their little business a success. Determined burger-seekers travel hours to buy grub from the Burger Bar in Roy, Utah. An old-fashioned drive-in founded in 1956, the burgers are classic and irresistible in their unabashed simplicity. 
Location: 5291 S 1900 W, Roy, UT 84067
Website: http://burgerbarutah.com/
Phone: 801-825-8961
Store Hours: Mondays to Thursdays from 10:00 am to 10:00 pm
Fridays to Saturdays from 10:00 am to 11:00 pm
Closed on Sundays
Lucky 13, Utah
The Lucky 13 in Salt Lake City is the place to go if you're looking for a slightly more up-scale burger experience. Known for its fresh, local ingredients and mouthwatering burger combinations, Lucky 13 is sure to satisfy any customer. Made with fresh, local ingredients, Lucky 13 has become famous for its signature gourmet burgers, sandwiches, and salads, as well as my favorite, their house-smoked bacon!
Location: 135 W 1300 S, Salt Lake City, UT 84115
Website: http://www.lucky13slc.com/
Phone: 801-487-4418
Store Hours: Daily from 10:00 am to 1:00 am
What can you say about these burger restaurants in Utah? Let us know in the comment section below!