As the saying goes, Texas has it all. That also applies to their delicious burgers. For some of the heartiest burgers, you'll ever sink your teeth into, check out these excellent burger restaurants in Texas: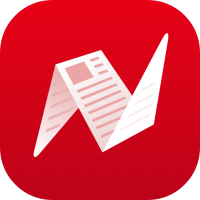 Texas Burger, Texas
Texas Burger is a Texas-state chain with six locations across Odessa, Midland, and Andrews. Since 1967, Texas Burger has served all-Angus hamburgers topped with cherry pepper. So you can't talk about Texas burgers without talking about Texas burgers.
Bobby D. Cox purchased the first Texas Burger from the Copen family in Odessa, Texas, when he was operating a '50s style drive-in restaurant named after his son called Danny's Drive-In #2. The success of that early Texas Burger led Mr. Cox to develop new concepts in the restaurant business, including Taco Villa and Rosa's Cafe. All three companies take great pride in having West Texas roots and are household names throughout Texas and New Mexico.
Location: 7850 E. Hwy. 191, Odessa, Texas 79765
Website: https://texasburger.net/
Phone: 432-561-5633
Store Hours: Sundays – Thursdays from 10 am – 9:30 pm
Fridays – Saturdays from 10 am – 9:30 pm.
Bubba's Texas Burger Shack, Texas
With delicious food, local beer, a large patio, and HD TVs, Bubba's Texas Burger Shack has been nicknamed "the burger shack under the freeway." The Shack has been around since the 1980s and helped popularize the buffalo burger. Check out their physical location under the freeway or their roving food truck.
Over 30 years ago, Bubba's Texas Burger Shack served Houston's best Buffalo burgers. Although increasingly more people are becoming aware of its benefits, buffalo has grown in popularity in recent years. Buffalo is generally grass-fed, and they do not require hormones or antibiotics to remain healthy. Buffalo meat is also naturally lean and low in cholesterol.
Location: 5230 Westpark Dr. Houston, TX 77056
Website: http://www.bubbastexasburgershack.com/
Phone: 713-661-1622,
Store Hours: Daily from 11:00 am - 9:00 pm   
TX Burger, Texas
Not to be mistaken with Texas Burger (at the top of the list), TX Burger is another Texas-state-only chain with ten locations scattered across Cameron, Buffalo, Fairfield, Madisonville, Needville, and Weimer Corrigan, Crockett, and Rockdale. Their business model is simple: good burgers with fries and shakes.
Location: 1521 W Commerce St, Buffalo, TX
Website: https://txburger.com/
Phone: 903-322-5825 
Store Hours: Daily from 9 am to 9 pm
Hopdoddy Burger Bar, Texas
Hopdoddy Burger Bar was founded by Villavaso, Larry Foles, Larry Perdido, and Chuck Smith in 2010. Among the most famous burger joints in Arizona, California, Colorado, and Texas is Hopdoddy, one of the state's most popular burger joints. It has been featured on Food Network, Food & Wine Magazine, GQ, the Jimmy Kimmel Show, and Rachel Ray. Their burgers are made with freshly baked bread, daily ground meats and served with hand-cut fries. 
Location: 3227 McKinney Ave Suite 102, Dallas, TX 75204
Website: https://www.hopdoddy.com/
Phone: 214-871-2337
Store Hours: Sundays-Wednesdays from 10 am to 9 pm
Thursdays - Saturdays from 10 am to 10 pm.
Twisted Root Burger Co., Texas
Twisted Root Burger Co. has 15 locations throughout the Lone Star State, each with a different theme based on site. For example, the Arlington location, less than a mile from Cowboy's Stadium, is tail-gating themed. Roanoke has an eclectic dive theme. TV shows from all over the world have visited various locations to take in the themes. But Twisted Root doesn't get by on theme alone: the burgers, made from your choice of exotic meat plus buffalo and wagyu meat, are the star of the show. 
It's impossible to find anyone else quite like Twisted Root, with its high-quality made-to-order burgers, its casual environment, and its strange reverence for Chuck Norris. So when gourmet burgers weren't a thing, Jason Boso and Quincy Hart decided to create a restaurant specializing in fresh-ground, half-pound burgers and letting customers customize their burgers with crazy and inventive toppings. 
Location: 2615 Commerce St, Dallas, TX 75226
Website: https://www.twistedrootburgerco.com/
Phone: 214-741-7668
Store Hours: Wednesdays to Sundays from 11 am to 9 pm
Closed on Mondays-Tuesdays
Share with us your experience tasting a Texan burger! Comment down!