Despite an unassuming appearance, burgers contain a tremendous amount of flavor. It is undoubtedly one of the world's most extraordinary dishes, and Tennessee has more than its fair share of places to get it.
Where should one go, and which burger joints should one visit? As a result, we created a list of premium burger experiences. So get the pen and paper out, folks – you are going to need planning to work your way through the best burger restaurants in Tennessee!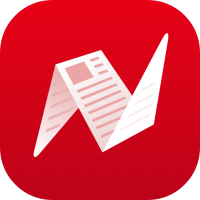 The Pharmacy Burger Parlor, Tennessee 
The staff at the Pharmacy Burger Parlor believe in serving the very best products at the very best value. They use 100% Tennessee-raised beef for their legendary burgers and 100% pure cane sugar in our sodas. They also boast Music City's hardest-working kitchen that grinds, stuff, and smokes every wurst (sausage) they serve. They prefer to craft their condiments as opposed to purchasing them. Their beer selection is the most unique and meticulously selected you're likely to find. Their biergarten is so welcoming and beautiful that you will find yourself listlessly wasting hours at a time without notice. They are also very proud of their accolades but take more pride in their community.
At the Pharmacy Burger Parlor, their dream burger comes with flavorful juice and is loaded with toppings. Their menu includes legendary burgers, German wurst, a selection of German beers, and a 1930s-era soda fountain serving ice cream soda.
In addition to being as good as any burger in Nashville, the one in Tennessee is easily the best one as well. 
Location: 731 Mcferrin Ave, Nashville, TN 37206
Website: http://thepharmacynashville.com/
Phone: 615-712-9517
Store Hours: Daily from 11:30 am to 9:30 pm 
Jiffy Burger, Tennessee
Jiffy Burger is a classic American diner that serves excellent fries and shakes to go along with its delicious burgers, authentic and perfectly prepared. As delicious as they look, they also taste great.
Buns that are big and fluffy, juicy meat, and melted American cheese make for a tasty feast. It's old-school cooking at its best.
Location: 1001 Hillsboro Blvd, Manchester, TN 37355
Website: https://www.facebook.com/pages/category/Burger-Restaurant/Jiffy-Burger-274301702673920/
Phone: 931-728-4452
Store Hours: Mondays to Saturdays from 10:00 am to 8:30 pm
Closed on Sundays
Huey's, Tennessee 
Huey's is a classic Memphis joint on the walls and toothpicks in the ceiling. There are 11 types of burgers on the menu (including veggie and vegan options). However, you can't go wrong with the "World Famous" Huey Burger. You'll find a juicy 1/3lb Angus beef patty on a buttery sesame seed bun with mayo, lettuce, tomato, mustard, pickle, onion, and your choice cheddar or Swiss cheese. It's not only the steak fries that are good, but the giant onion rings with red onions as well.
Location: 4872 Poplar Ave, Memphis, TN 38117
Website: https://hueyburger.com/
Phone: 901-682-7729
Store Hours: Mondays to Wednesday from 11 am–12 am
Thursdays to Saturdays from 1 1 am–1 am
Sundays from 11am–12am
The Burgers, Tennessee
Knoxville has three Burgers locations, so there's no excuse not to try one of their perfectly seasoned, USDA ground beef burgers. Their hand-patted burgers include a blackened burger with blue cheese, a 'Knox Burger' with Swiss cheese, pickles, caramelized onions, and mayo, or a "messy but so good" burger that's piled high with pepper jack cheese, chili, and jalapeños.
Location: 1420 E Emory Rd, Knoxville, TN 37938 
Website: https://www.eattheburgers.com/
Phone: 865-339-4103
Store Hours: Mondays-Saturdays from 11 am - 9 pm
Tremont Tavern, Tennessee 
There's a reason that Tremont Tavern is consistently voted as having the best burger in Chattanooga: they serve great burgers, great beers, and their food goes above and beyond your average pub grub.
Guests can find monthly burger specials in addition to menu staples such as the Tavern Burger: Angus beef patty topped with green lettuce, tomatoes, red onions, mayo, mustard, and ketchup on the Taverns artisan roll.
Location: 1203 Hixson Pike, Chattanooga, TN 37405
Website: http://www.tremonttavern.com/
Phone: 423-266-1996
Store Hours: Tuesdays to Sundays from 11:30 am–12 am
Closed on Mondays
What other burger restaurants can you suggest in Tennessee? Let us know in the comment section below!