Are you considering moving to Arkansas for work? Are you planning to retire in Arkansas soon? Maybe you should research the cost of living in Arkansas before relocating? No matter where you live, there are many benefits to living in Arkansas. You should also consider some reasons not to move to Arkansas.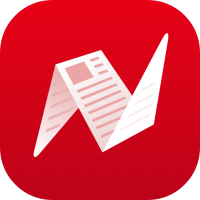 Here is our list of several pros and cons about living in Arkansas: 
1. Top-Notch State Universities
If you are a big believer in higher education, you should do it without going into debt for the rest of your life! Arkansas offers that to all dreamers! You will gain considerable university experience in Arkansas. Keep your kids close to home. Enjoy the cost benefits of in-state tuition. One option is the University of Arkansas. Fayetteville is the campus's home city in Arkansas.
2. Nice Weather & Ample Outdoor Activities
This state has excellent weather. I'm going to take a risk here. We can call it the San Diego of the South Central region of the United States. However, if you enjoy mild winters. In the summer, don't mind a little heat and humidity. There are perks to living in Arkansas for the weather. 
3. Enjoy The Weather When Living in Arkansas
The coldest month is January. Low temperatures rarely fall below 30 degrees, however. In the northern parts of the state, snowfall is light. To the south, it is virtually nonexistent. Summer is the hottest season in July and August. The temperature frequently climbs into the 90s. It can also be accompanied by high humidity. During the summer, try to avoid the heat. A temperate climate and distinct seasons can be enjoyed the rest of the year. High temperatures average 70 degrees Fahrenheit and low temperatures average 50 degrees Fahrenheit. Because of the moderate climate, heating and cooling costs are lower. Arkansas's low cost of living is another plus. Beautiful weather combined with a beautiful landscape. The result is a wide range of outdoor activities.
Let us take a look at the cons about living in Arkansas: 
1. Living In Arkansas Means High Sales Taxes
Do you consume a lot of products? Do you like to spend money and buy a lot of consumer goods? Be prepared to pay high sales taxes. The low cost of living that you expect in Arkansas will be slashed if you are not careful. Why is this the case? Arkansas has the 2nd highest state and local tax rates in the country, according to AARP. Suppose you are thinking about the pros and cons of retiring in Arkansas. And also, you are past your prior consumption years. So perhaps the high sales tax is not a big deal.
2. High Crime Rate
As with so many other pros and cons, it is hard to generalize across the entire state of Arkansas. Some areas, such as Bentonville, are safer than others when it comes to crime and safety. This town is home to a number of well-paid and well-educated corporate citizens who either work for Walmart or support its supply chain. Further, Bentonville's high corporate tax base supports a well-trained police force.
3. Wildlife & Mosquitoes
Natural landscapes and the outdoors can, of course, have their drawbacks, such as abundant water supplies and hot, humid summers. Maintain a healthy mosquito population. Summer bites are probably not a big deal. However, those pesky bugs can carry the West Nile virus. And less common mosquito-borne diseases.
Bonus: Here are fun facts about Arkansas:
The mockingbird is the official state bird. It was designated in 1929.
Clark Bluff overlooking the St. Francis River contains chalk to supply the nation for years.
Famous singer Johnny Cash was born in Kingsland.
The apple blossom is the official state flower. It was designated in 1901.
The Magnet Cove region claims to contain 102 varieties of minerals.
The World's Championship Duck Calling Contest is held annually in Stuttgart.
Sam Walton founded his Wal-Mart stores in Bentonville.
Mount Ida is known as the Quartz Crystal Capital of the World.
Arkansas became the 25th state on June 15, 1836.
The pine tree is the official state tree. It was designated in 1939.
Let us know your thoughts about the best and worst things about Arkansas in the comment section below!
Sources: 
https://www.50states.com/facts/arkansas.htm
https://dividendsdiversify.com/pros-cons-living-in-arkansas/
https://en.wikipedia.org/wiki/Arkansas
https://www.talltimbersresort.com/7-reasons-people-move-to-arkansas-and-never-leave/
https://www.greatguysmoving.com/moving-to/arkansas/
https://smartasset.com/retirement/arkansas-retirement-taxes#:~:text=Arkansas%20is%20a%20relatively%20tax,from%20pensions%20or%20an%20IRA.