There is no denying that the burger is a staple of American cuisine. As a result, the art of crafting the most mouthwatering gourmet burger around is a trend on the rise, and in South Carolina, we've perfected that craft. However, some burgers stand out among the rest.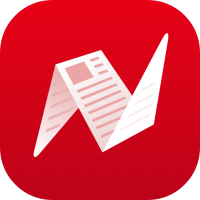 Here's where to find the best burger restaurants in South Carolina:
The Spot on the Alley, South Carolina
The Spot on the Alley was voted "Best Burger in the Upstate," it's easy to see why: Their fresh, hand-pressed burgers and fresh toppings are nothing short of heaven. Fan favorites include the Swiss mushroom burger, their signature Spot burger, and their spicy habanera burger.
They proudly opened their doors on December 15, 2000, after spending months renovating the former Harpers Five and Dime Store (circa 1930). Having a great establishment with great food, drinks, a great location, great customers, and always something entertaining has become our goal.
On Ram Cat Alley, in the early 1900s, when the railroad was still king, fresh fish and meat were shipped to Seneca merchants in ice. Because of this, local grocers on West Main Street were invariably visited not only by patrons but also by legions of stray cats, enticed by the potential of eating the scraps tossed by generous grocers and customers. A lot of furry visitors frequented the area. A local legend claims that residents would exclaim in bewilderment that another cat could not be rammed in an alley.
Location: 122 Ram Cat Alley, Seneca, SC 29678
Website: http://thespot.us/
Phone: 864-985-0102
Store Hours: Mondays-Wednesdays from 11 am–12 am
Thursdays-Saturdays from 11 am–1 am
Sundays from 10 am–12 am
Bad Daddy's Burger Bar, South Carolina
If you think there's nothing new and innovative in the burger world, you haven't been to Bad Daddy's Burger Bar. There's nothing ordinary about their burgers: They pride themselves on using the best of the best ingredients and experimenting with unique combinations that make your experience unforgettable.
With 39 locations in North Carolina, South Carolina, Oklahoma, Georgia, Tennessee, and Colorado in 2021, Bad Daddy's has steadily established its reputation as a unique player in the burger business. In the years to come, the company plans to continue to grow.
Location: 1922 Augusta St Suite A1-A, Greenville, SC 29605
Website: https://baddaddysburgerbar.com/
Phone: 864-552-1700
Store Hours: Sundays-Thursdays from 11am–9pm
Fridays-Saturdays from 11am–10pm
Sesame Burgers & Beer, South Carolina
If a burger can be even the slightest bit healthy, you'll find it in Sesame Burgers & Beer. All meat, poultry, and pasta come from local farms, as well as hormone-free and pasture-raised beef, antibiotic-free turkey, and nuts from South Carolina. You'll see the difference right away.
Location: 4726 Spruill Ave, North Charleston, SC 29405
Website: http://www.sesameburgersandbeer.com/
Phone: 843-554-4903
Store Hours: Mondays-Sundays from 11 am to 9 pm
Dixie Drive-In, South Carolina
Dixie Drive-In has been a Greenwood tradition for decades, no trip to the Emerald City is complete without sinking your teeth into a Dixie With Cheese. You get the classic hometown diner experience, complete with booths and a U-shaped lunch counter, along with savory traditional American favorites, made your way.
Location: 600 Montague Ave, Greenwood, SC 29649
Website: https://www.facebook.com/TheDixieDriveIn/
Phone: 864-229-2312
Store Hours: Mondays to Saturdays from 11:30 am–8 pm
Closed on Sundays
Fat Patties, South Carolina
Fat Patties promises everything you would expect: A big, juicy beef patty with all the fixings and a multitude of sides to complement it. You can choose from grass-fed beef, chicken, beef and bacon, turkey, wild American shrimp, and black bean burgers. And if you didn't know a shrimp burger even existed, you do now.
Location: 207 Bluffton Rd, Bluffton, SC 29910
Website: http://fat-patties.com/
Phone: 843-815-6300
Store Hours: Daily from 11 am - 9 pm 
If you have more suggestions on burger restaurants in South Carolina, please comment them down!