Oregonians love their burgers. Unique hamburger chains have cropped up like wildfire throughout the region, spreading throughout the tri-state area, leaving their char-grilled marks on an old American faithful. 
Below, you'll find the best burger restaurants in Oregon that best encapsulate this new entrepreneurial spirit: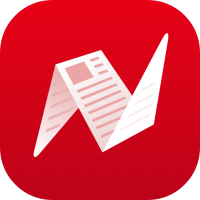 Big Burger Drive-In, Oregon
Over 50 years ago, Big Burger Drive-In opened in Molalla, Oregon. What is the secret? The burgers are served with homemade sauce, lettuce, onions, pickles, and tomatoes. Choose from seven different burgers, ranging from your standard patty up to the bacon triple cheeseburger. Go for the Boca Burger if you're interested in a lighter option. Sandwiches, fries, milkshake's and sides round out the menu. Try their deep-fried mushrooms if you're up for an adventure. 
Location: 31465 OR-213, Molalla, OR 97038
Website: http://www.molallabigburger.com/
Phone: 503-829-4240
Store Hours: Fridays-Sundays from 11 am–8 pm
Tuesdays-Thursdays from 11 am–4 pm
Closed on Mondays
Killer Burger, Oregon
Killer Burger is one of the fastest-growing small chains in the Oregon/Washington state area, with seven Oregon locations and counting. Every burger is a one-third pound, made from 100 percent beef, and included bacon and fries. New and unique burgers are added to the menu all the time, like the Meathead (bacon, two patties, cheddar, grilled onion, and house sauce). If you can only eat one Killer Burger burger, go for the Peanut-Butter-Pickle-Bacon (bacon, PB sauce, smoky house sauce, mayo, grilled onion, and pickle). 
Location: 4644 NE Sandy Blvd Portland, OR 97213
Website: https://killerburger.com/
Phone: (971) 544-7521
Store Hours: Daily from 11 am-9 pm
Little Big Burger, Oregon
Little Big Burger is a newer Oregon-based chain serving up delicious sliders in a stylish setting. All burgers are made with a quarter-pound of "natural cascade beef, brioche buns, local cheeses, fresh veggies, and Camden's catsup." Choose from the cheeseburger, hamburger, or veggie burger. Add on order of truffle fries and a root beer float to round it out. The selection of local microbrews and ciders is outstanding. 
Location: 122 NW 10th Ave Portland, OR 97209
Website: http://www.littlebigburger.com/
Phone: (503) 274-9008
Store Hours: Daily from 11 am-9 pm
Burgerville, Oregon
Another Oregon/Washington, privately owned chain, Burgerville, has five Oregon locations: in The Dalles, Albany, Corvallis, Oregon City, and Canby. Burgerville began with a single restaurant in 1961 and has since grown to where it is today by embracing the same values it started with sticking with fresh, local food. Sustainability is a cornerstone of their operating philosophy. The menu is seasonal, changing to highlight the best Northwest ingredients. We offer six different types of burgers, including the Tillamook Cheeseburger, which is made with Tillamook cheddar, mayonnaise, ketchup, pickles, tomato, lettuce, and sesame seed bread. 
Location: 1122 SE Hawthorne Blvd Portland, OR 97214
Website: http://www.burgerville.com/
Phone: (503) 230-0479
Store Hours: Daily from 10 am - 9 pm
Joe's Burgers, Oregon
Joe's Burgers is a local chain with locations on Oregon campuses. You can find Joe's Burgers in Tigard, Oregon, as well as at Portland State University, Oregon State University, and the University of Oregon. The menus differ slightly from location to location, but you can count on the same delicious burgers, fries, and hot dogs at each. Try the Black and Blue burger, made with blue cheese crumbles, jalapenos, bacon, onion rings, mayo, lettuce, and tomato, to get the best out of your visit.
Location: 540 SW College St Portland, OR 97201
Website: https://www.joesburgers.com/
Phone: 503-432-8022
Store Hours: Daily from 11 am - 10 pm
Share with us your dining experiences with these burger restaurants in Oregon in the comment section below! Also feel free to let us know what other great burger restaurants you know.