Burgers have to be one of America's most ubiquitous foods. So whether you're searching for a grass-fed beef burger cooked to perfection, a burger topped with Korean barbeque sauce, or a mouthwatering fried onion burger, you'll find it in Oklahoma. 
Here are the best places to grab an excellent version of everyone's favorite American classic in Oklahoma:
Waylan's Ku-Ku Burger, Oklahoma
Waylan's has been a Route 66 landmark since the 1960s. Even though it looks weird, the burgers are cooked fresh to order, and the fries are served hot. So for nostalgia at its best, you want to try Waylan's. 
Location: 915 N Main St Miami, OK 74354
Website: https://www.facebook.com/pages/Waylans-Hamburgers-the-Ku-Ku/144640298912751
Phone: 918-542-1696
Store Hours: Daily from 10 am - 5 pm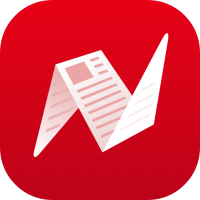 The Rock Café, Oklahoma
The Rock Café might be known for helping develop one of the characters in Disney's Pixar's "Cars," but it's been serving up burgers on the Mother Road for over 75 years. The owners give Betsy, the Wolfe grill, a lot of credit for serving over five million burgers. This place is a must-stop when you're close—the food rocks. The servers are great. 
When the café opened in August 1939, it was managed by Miss Thelma Holloway and was a busy Greyhound bus stop during World War II. Its neon signs were installed in the late 1940s. In 1959, Mamie Mayfield operated the Rock Café twenty-four hours a day and retired at 70 on July 14, 1983.
Location: 114 W Main St, Stroud, OK 74079
Website: http://www.rockcafert66.com/index.html
Phone: 918-968-3990
Store Hours: Tuesdays - Saturdays from 7 am - 8 pm 
Last table accepted at 7:30pm 
​ Closed Sundays and Mondays 
Nic's Grill, Oklahoma
There may be a wait when you stop at Nic's for lunch, but boy, are these burgers worth every minute. Nic knows how to do burgers and fries, arguably better than anyone in the state. Nic's has the absolute best burgers and fries ever. Try to make it a point to go to the best burger joints when you travel in Oklahoma City, and Nic's is the best, hands down, without question. The smell of the burgers and onions and buns on the grill is out of this world. The burgers are made to order and out to you in no time flat. These are by no means premade.
Location: 1201 N Pennsylvania Ave, Oklahoma City, OK 73107
Website: https://www.facebook.com/Nics-Grill-183680334996829/
Phone: 405-524-0999
Store Hours: Mondays-Saturdays from 11 am to 2 pm
Closed on Sundays
Sid's Diner, Oklahoma
It is challenging to pick the best restaurant in El Reno's Fried Onion Burger Day festival each year. However, Sid's Diner may be worth your vote. The staff is excellent, the burgers are great, and the atmosphere is cozy and comfortable. Sid's Diner was established in 1989 and is a 3rd generation family-owned business, and the owners of Sid's Diner are proud to be in business for 50 years. They were featured on Man vs. Food, Top 5 Burgers in the USA, Bizzar Foods, and much more! So when you are in Oklahoma, you must stop at Sid's! 
Location: 300 S Choctaw Ave., El Reno, OK 73036
Website: https://www.sidsdinerelreno.com/
Phone: 405-262-7757
Store Hours: Mondays-Saturdays from 7 am-8 pm 
Closed on Sundays
Hank's Hamburgers, Oklahoma
Another Route 66 landmark, at Hank's, you can sit just about anywhere and watch your burger being made and cooked on the grill. Hank's is one of the best you will ever have. If you have had burgers on the east coast, west coast, and midwest, you will find out that Hank's is one of the best you will ever have! Hank's has one of the best double cheese, cooked to perfection with the cheese perfectly melted. So when you're in Tulsa, Oklahoma, you will satisfy your burger cravings here! 
Location: 8933 East Admiral Place Tulsa, OK 74115
Website: https://www.facebook.com/hankshamburgerstulsa/
Phone: 918-832-1509
Store Hours: Tuesdays - Saturdays from 10 am - 7 pm
Closed on Sundays-Mondays
Can you suggest more burger restaurants in Oklahoma? Please send them in the comment section below!