What could be better than a big hearty burger with a side of French fries? Here in Ohio, we don't think so. That's why so many of our restaurateurs have dedicated their livelihoods to developing the perfect burger. And if you've ever had one, you might agree that they've succeeded.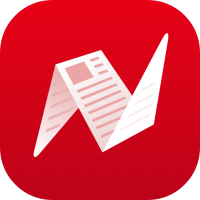 Here are the best burger places in Ohio!
The Thurman Cafe, Ohio
Since its opening in 1942, the Thurman Cafe has been a landmark in the Columbus area. It recently gained national attention when featured on "Man vs. Food" for its massive "Thurmanator" burger. With two 12-ounce burgers, bacon, ham, pickle, banana peppers, mushrooms, onions, and two kinds of cheese, it's the giant burger you'll ever struggle to finish.
A landmark in German Village since 1942, the Thurman Cafe has been serving meals since 1942. The restaurant has retained its roots despite being owned by family members and opened by Nick Suclescy. The best burgers in Columbus are still on the menu, and old favorites like Our Famous Coney Island.
Location: 183 Thurman Avenue, Columbus, Ohio, 43206
Website: https://thethurmancafe.com/
Phone: 614-443-1570
Store Hours: Sundays - Thursdays from 11 am to 11 pm
Fridays - Saturdays from 11 am to 12 am
Tank's Bar and Grill, Ohio
In business since 1987, Tank's Bar and Grill serves burgers, fries, and other fare to anyone who cares to take a trip. With original arcade games, a jukebox, and a "Mars Attacks" pinball game, Tank's knows that a good burger depends upon the whole burger joint experience. So their signature "Tankburger" is guaranteed to be one of the best things you've ever tasted.
Location: 2033 Wayne Ave., Dayton, OH 45410
Website: https://www.tanksbarandgrill.com/
Phone: 937-252-2249
Store Hours: Wednesdays-Thursdays from 8:00 am-2:30 pm
Fridays-Sundays from 7:00AM-2:30PM
Closed from Mondays-Tuesdays
Gahanna Grill, Ohio
Gahanna Grill has served people in Columbus since 1939, and everyone who enters knows that they offer great food, good times, and friendly service. Their customer favorite menu item is the famous "Beanie Burger," designed by one of their most extended serving cooks. Bacon lettuce, coleslaw, tomato, grilled onions, and a vast hamburger patty. Delicious!
Location: 82 Granville St, Gahanna, Ohio 43230
Website: https://gahannagrill.com/
Phone: 614-476-9017
Store Hours: Sundays from 11 am - 9 pm
Mondays-Thursdays from 11 am - 9:30 pm
Fridays-Saturdays from 11 am - 10:30 pm
B Spot Burgers, Ohio
B Spot Burgers is the place to go for unique customized burgers or build-your-own burgers with thousands of different combinations available, ranging from the classic to the extraordinary. If that doesn't strike your fancy, they also offer bologna, brats, big salads, and some of the best milkshakes you're ever likely to find.
Location: 18066 Royalton Rd, Strongsville, OH 44136
Website: http://bspotburgers.com/
Phone: 440-572-9600
Store Hours: Wednesdays–Thursdays: Pickup: 4:00pm–7:45pm
Delivery: 4:00pm–7:45pm & Fridays–Saturdays: Pickup: 4:00pm–8:45pm & Delivery: 4:00pm–8:45pm
Sundays: Pickup: 4:00pm–7:45pm & Delivery: 4:00pm–7:45pm
Closed from Mondays–Tuesdays  
Smoke the Burger Joint, Ohio
Smoke the Burger Joint is a popular local burger joint famous for smoking its burgers and dogs over a hickory wood-burning smoker. Smoke was started by two award-winning barbecue competitors who wanted to create the "best burger ever," when they began Smoke, they succeeded. 
Two award-winning pitmasters discovered a better way to cook hamburgers 130 years after they were invented! Smoke the Burger Joint's patties have an extraordinarily flavorful "umami" taste due to the low smoking of Angus beef over hickory wood.
Location: 472 Belden Village St NW, Canton, OH 44718
Website: https://smoketheburgerjoint.com/
Phone: 330-499-7665
Store Hours: Daily from 11:00 am–9:00 pm
Please send us your thoughts about these burger restaurants in the comment section below! Love to hear from you.