In the Midwest, meat is the name of the game. And North Dakota is no exception. The Roughrider State is home to some of the most delicate burger joints, offering everything from juicy classics to gourmet fare with all toppings imaginable. So if you're looking for a mouthwatering burger, you're in the right place.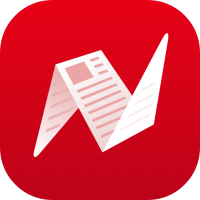 Check out these best burger restaurants in North Dakota:
Sickies Garage, North Dakota
It has consistently been named the best burger in the state for its 50 burgers and 50 brews. The Tator Tot Hot Dish Burger, the glazed donut burger, and the crab cake burger will take your dining experience to places you never knew burgers could go. 
Sickies Garage is known for its mouthwatering burgers and sandwiches. Among the freshly prepared options are the traditional Garage Burger, as well as award-winning items such as the Sickies Burger, Turbocharged Twin Cam, and Glazed Doughnut Burger. For endless combinations, half-pound ground beef, chicken, or veggie patties are available, and gluten-free buns are also available in Sickies! 
Location: 3130 N 14th St, Bismarck, ND 58503
Website: https://sickiesburgers.com/
Phone: 701-751-2575
Store Hours: Mondays-Thursdays from 11:00 am – 10:00 pm
Fridays-Saturdays from 11:00 am – 12:00 am
Saturdays from 10:00 am – 12:00 am
Sundays from 10:00 am– 10:00 pm
JL Beers, North Dakota
With a slogan of "Seating for 1000, 47 at a time," JL Beers focuses more on the food than the atmosphere, which doesn't mean that either is lacking. For an inimitable meal, try the Mt. Much more (Sautéed mushrooms, Swiss cheese, and teriyaki sauce) or the Rajun Cajun (Pepper jack cheese, Cajun lime sauce, grilled onions, and Cajun seasoning).
Location: 518 1st Ave N., Fargo, ND 58102
Website: https://jlbeers.com/
Phone: 701-492-3377
Store Hours: Sunday-Thursday: 11:00 am - 10:00 pm
Friday-Saturday: 11:00 am - 11:00 pm
The Walrus, North Dakota
The Walrus is just as famous for its craft beer and sweet potato fries as it is for its burgers, and that's saying a lot. You won't find anything fancy at The Walrus, but there is no need for fancy when your food is this good. A staple in Bismarck, ND, The Walrus Restaurant was founded in 1995. We offer fresh food and delicious drinks at our neighborhood restaurant, so if you're going through town or if you live nearby, make sure to stop by.
You are encouraged to stop by our local restaurant and spend quality time with your loved ones. Their bustling neighborhood restaurant can be found downtown, a few blocks from the North Dakota state capital. They offer tasty food and a wide variety of American craft beers that you won't be able to find anywhere else. They have a cozy dining room that can fit nearly 100 people and our staff is friendly and helpful.
Location: 1136 North 3rd Street, Bismarck, ND 58501
Website: https://thewalrusrestaurant.com/
Phone: 701-250-0020
Store Hours: Daily from 10:30 am - 9:00 pm
Big Willy's Saloon & Grill, North Dakota
Big Willy's is based in oil country and offers as hearty a menu as its patrons. Frac-attack, served at the restaurant, includes two grilled cheese sandwiches, two beef patties, caramelized onions, chili, red pepper cream, mushrooms, bacon, fries, and crispy fried onions. Finish it in less than a half-hour for a free tee-shirt. 
A place to relax from long, hard work days and stressful lifestyles, they were built in the heart of America and in the heart of oil country. Big Willy's, named after Williston, North Dakota, isn't a chain with a cookie-cutter menu. The Saloon at Big Willy's caters to every customer's needs and expectations. I loved the friendly bartenders, the space to relax and hang out with friends, and, of course, the drinks. You can unwind in comfort with your favorite drink at Big Willy's, where classic cocktails and cold brews exist alongside hot new drink ideas.
Location: 3701 4th Avenue West Williston, North Dakota 58801
Website: https://www.bigwillyssaloon.com/
Phone: 701-577-3703 
Store Hours: Daily from 5:00 pm - 10:00 pm
Souris River Brewing, North Dakota
Souris River Brewing serves cold brews and thick burgers. What more could one want? Give the poutine burger (charbroiled beef patty, topped with French fries, cheese curds, porter gravy, lettuce, and onion) at try or forgo the beef and order a bison or elk burger.
Location: 32 3rd St NE, Minot, ND 58703
Website: https://sourisriverbrewing.com/
Phone: 701-837-1884
Store Hours: Tuesdays - Saturdays from 11:00 am-9:00 pm
What can you say about these burgers? Let us know your experiences with these burgers in the comment section below!