Sander Dalhuisen/Unsplash
It doesn't matter if you want a simple cheeseburger or a burger piled high with toppings, North Carolina has burger options that will keep you coming back for more. From gourmet burgers to backyard barbecue-style burgers to veggie burgers, you'll find the best of the best in the Old North State.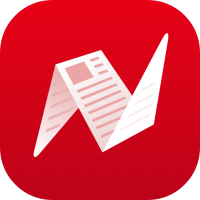 Here are the best burger restaurants in North Carolina:
Only Burger, North Carolina
Only Burger opened for business via food truck in 2008 and expanded to a restaurant in November 2010 when demand increased. Only Burger on Shannon Road is open seven days a week for anyone craving a burger. Only the finest ingredients are used in your food, and every burger is made fresh to order. Want some fries with that? The fries are exceptional as well and hand-cut fresh every day. Only Burger has been featured in New York Times and Martha Stewart Living to name a couple. So stop by and grab the burger everyone is talking about! 
Their burgers are bigger and better, and they are now serving 1/3 lb patty. You may never want anything else but burgers! All of their burgers are freshly made to order and served on the perfect bun. Add freshly cut fries, hand-breaded onion rings, and housemade sides. Veggie and turkey burgers are also available.
Location: 3710 Shannon Rd., Suite 118, Durham, NC 27707
Website: https://onlyburger.com/
Phone: 919-937-9377
Store Hours: Mondays - Saturdays from 11 am-8:30 pm
Closed on Sundays
Hops Burger Bar, North Carolina
Hops Burger Bar offers a variety of burgers, such as the Pickleback, which includes a fried onion ring, a barbecue and bourbon marinated pickle, and the Spicy Goat with goat cheese, bacon, and sweet and spicy pepper jelly. This spot is also home to freshly made salads, the "Wall of Fries," and starters to compliment your burger. Burgers are made of certified Angus beef and fresh ingredients for a delicious, unforgettable experience. 
Location: 2419 Spring Garden St., Greensboro, NC
Website: http://hopsburgerbar.com/
Phone: 336-235-2178
Store Hours: Sundays – Thursdays from 11am – 9pm 
Fridays & Saturdays from 11am – 10pm
Al's Burger Shack, North Carolina
Chapel Hill's go-to spot is Al's Burger Shack. You will find only the best quality food here because it is fresh and local. Each burger is made from all-natural, hormone-free beef. Need a drink? Al's serves beer brewed right here in North Carolina. The specialty toppings and dressings in your meals are made in Al's Burger Shack. 
Location: 516 West Franklin Street, Chapel Hill, NC
Website: https://www.alsburgershack.com/
Phone: 919-904-7659
Store Hours: Mondays - Saturdays 12 pm - 8 pm
Closed on Sundays
Char-Grill, North Carolina
Located at 618 Hillsborough Street in Raleigh, Char-Grill has been serving the best charcoal-grilled burgers since the late 1950s. The burgers are delicious, reasonably priced, and freshly cooked. The service is quick and friendly so that you can get back to your day as soon as possible—with your burger, of course! Complete your meal with the beloved fries and milkshakes. 
Location: 9601 Strickland Rd, Raleigh, NC 27615
Website: https://www.chargrillusa.com/
Phone: 919-845-8994
Store Hours: Daily from 10 am - 12 am
Big Burger Spot, North Carolina
Located in the Brassfield Shopping Center, this burger spot is home to the "Steve Harvey Burger" and is named "Greensboro's Best Burgers." Three burger size options "almost big," "big," and "colossal burger" await you. 
Burgers at Big Burger Spot are tucked into brioche buns polished with melted butter and piled high with your choice of fantastic toppings. This is a classic combination well executed. 
They are offered in three sizes, the "almost big," "big," and for the very hungry, the "colossal burger." Their fries come with cheese, bacon cheddar, chili cheese, bacon ranch, loaded nacho, pesto garlic aioli, aged parmesan garlic, and white truffle fries. Of course, there is absolutely no way you can turn down a basket full of big burger spot fries! They also feature sweet potato waffle fries, onion rings, and house-fried hot chips!
A must-try one of their signature dipping sauces: Ranch, blue cheese, honey mustard, sriracha ketchup, pesto mayo, and our signature burger spot dip!
Location: 510 A Nicholas Rd., 3750-A Battleground Ave., 803 Old Winston Rd
Website: https://www.bigburgerspot.com/
Phone: 336-541-8861
Store Hours: Tuesdays - Thursdays & Sundays from 11 am - 8 pm
Fridays - Saturdays from 11 am until 9 pm
Closed on Mondays
If you have recommendations on burger restaurants in North Carolina, please do not hesitate and comment them down!