Nothing is more satisfying than a hot, fresh burger—a fact which is especially true in Missouri, a state is famous for its cattle drives and love affair with beef. You might or might not find a real-life cowboy in one of these burger joints, but you'll find burgers worth the trip.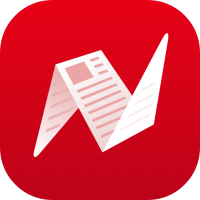 You will find something you love at the best burger restaurants in Missouri below:
Ecco Lounge, Missouri
The Ecco Lounge is part of Jefferson City's history. Originally built as a hotel and eatery in the 1860s, the lounge itself was opened in the 1940s. It'sIt's always been known as a place for great hamburgers, and its most recent incarnation—new owners refurbished the insides and expanded the menu in 2010—continues that tradition. Be sure to try the Aiby Burger (blackened hamburger grilled with hot sauce, topped with sautéed onions, mushrooms, pepperoncini, and Provel cheese).
Location: 703 Jefferson Street, Jefferson City, MO
Website: https://eccolounge.net/
Phone: (573) 636-8751
Store Hours: Mon. – Thu., 11 am – 9 pm
Fri. – Sat., 11 am – 10 pm
Bailey's Range, Missouri
Bailey's is not just any burger joint: it's in a category all its own. While most of Bailey's burgers are all beef, the menu includes bison, duck, pork, chicken, lamb, and veggie burgers. Portions are large, and the elaborate toppings create a meal that can be enjoyed without the benefit of any side dishes (though the smoked onion rings are delicious!). If it's your first time visiting, consider ordering the Ozark Burger, topped with mushrooms, caramelized onions, and peppered goat cheese.
Location: 920 Olive Street, St. Louis MO 63101 
Website: https://www.baileysrange.com/
Phone: (314) 241-8121
Store Hours: Daily from 11 am to 9 pm
The Jacobson, Missouri
The Jacobson is a comfortable restaurant offering stylish dishes. At the top of the list for anyone who loves hamburgers is the Jacobson Burger, a luscious all-beef patty seared in bone-marrow butter and topped by a dollop of short rib marmalade, served on a brioche bun. Try also the grilled steak burger, with a side of house-made potato chips.
Location: 2050 Central St., Kansas City, MO 64108
Website: http://thejacobsonkc.com/
Phone: 816 423 2888
Store Hours: 
TUES - THURS : 4 p.m.-6 p.m. - Happy Hour
4 p.m.-10 p.m. - Dinner Service
FRIDAY: 4 p.m.-6 p.m. - Happy Hour
4 p.m.-11 p.m. - Dinner Service
9 p.m.-11 p.m. - Reverse Happy Hour
SATURDAY: 11 a.m.-3 p.m. - Bottomless Brunch
4 p.m.-11 p.m. - Dinner Service
9 p.m.-1 a.m. - Live Music
SUNDAY: 11 a.m.-3 p.m. - Bottomless Brunch
Closed on Mondays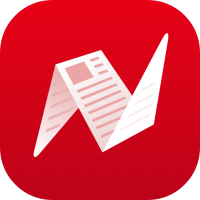 Mad Cow Restaurant, Missouri
Mad Cow is a favorite among townies and visitors alike for its delicious hamburgers. This is the place to go for tasty hamburgers, so don't be scared off by the name. Don'tDon't expect brioche buns and caramelized onions here: Mad Cow is for people who like a good, basic burger. This isn't fast food, either. Instead, mad Cow serves a good meal, with various toppings and side dishes to suit every taste. Service is no-nonsense, and the menu doesn't require explaining.
Location: 503 E. Nifong Rockbridge Shopping Center, Columbia, MO 65201
Website: http://www.madcowcomo.com/
Phone: 573-214-0393
Store Hours: Open daily from 10:00 am – 9:00 pm
Pickin'' Porch Grill, Missouri
Located at the Branson Craft Mall, the Pickin' Porch Grill is a half-down-home restaurant, half-Branson music venue. It's a night of local talent, and the menu has all the country goodness one might expect. Their specialty burgers, in particular, are hearty and delicious.
Location: 694 State Hwy 165 Branson, MO 65616
Website: https://www.facebook.com/pickinporchgrill/
Phone: 417-334-1223
Store Hours: Monday-Saturday from 11:00 am to 7:00 pm
Closed on Sunday
If you have dined in any of the burger restaurants mentioned above, please let us know your experiences by commenting on them below!