amirali mirhashemian/Unsplash
The Big Sky stereotypes are, in many instances, true. There's the rugged and the rural, the cowboy hats and cattle, the dusty bars and rusty pickups. And where there're stretches of pasture and hungry outdoorsmen, there's bound to be no-nonsense comfort food. Hence the hamburger. Among the pantheon of Americana, the burger sits proudly aside the likes of pizza, tacos, and deli sandwiches. It's simultaneously unique to the U.S. and the product of a melting-pot of immigrant cuisines. The burger is that American holy trinity of salty, savory and starchy, and in the outdoor-centric background, its prominence is all the more apparent.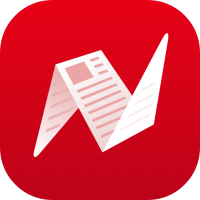 Here are the best burger restaurants in Montana:
Nap's Grill, Montana
Home to Bitter Root Brewing, Hamilton is a charming, medium-sized rural Western town. Nap's rests aside I-93, along the spine of the Idaho-Montana border, a two-lane thoroughfare for tourists and sportspeople. And these passers-through always bring empty stomachs, growling for filling, fuel-filled comfort food. As a result, Nap's has become an iconic stop, not just for providing primo local Montana beef, but more importantly, for its portions. The regular burger is a whopping 12 ounces, and the (in)famous Belly Buster is a belt's worst nightmare at 17 ounces! Dressed with lettuce, onion, and tomato, these patties are the one true "Whopper," and don't forget the delicious fry sauce. 
Location: 200 W Main St, Hamilton, MT 59840
Website: https://napsgrill.com/
Phone: (406) 363-0136 
Store Hours: Monday – Thursday from 11:00am – 9:00pm
Friday – Saturday 11:00am – 10:00pm
Sunday 11:00am – 8:00pm
Ted's Montana Grill, Montana
The burgers at Ted's are genuinely scratch-made. In-house meat grinding takes place twice a day. The highest-quality local protein in the region comes in over 20 forms. The cornucopia spans the bold and tangy (No 11: with braised bison and horseradish to the hilt), the gilded lily (Kitchen Sink: cheese, ham, bacon, onions fried egg), and decadent (Bacon Jam: gouda, bacon jam, roasted garlic aioli). And all burgers are available in either beef or bison. (The latter is almost always the way to go.) Chicken, vegetarian and gluten-free options available.
Location: 105 W. Main Street, Suite B, Bozeman, MT 59715
Website: https://www.tedsmontanagrill.com/tmg061.html
Phone: 406-587-6000
Store Hours: Daily from 11am - 10pm
Montana Ale Works, Montana
Nearing its second decade, the Montana Ale Works has crafted pleasing Americana for the oft-demanding Bozeman populace. The premium draught beer and cocktail program bookends the high-end comfort foods drawn from fresh, local-as-possible ingredients, and the quality of the product mirrors the kitchen's delicious execution and friendly staff. And then there are the burgers, all from pasture-raised beef. Some notable creations are the Smoke Stack (bacon and horseradish barbecue sauce) and the Jake (jalapeño relish, cilantro crema, and avocado). 
Location: 611 E Main St., Bozeman, MT 59715
Website: https://www.montanaaleworks.com/
Phone: (406) 587-7700
Store Hours: Daily from 4:00 am to 9:00 pm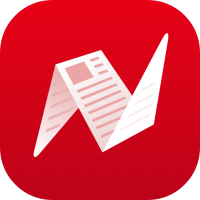 Five Guys, Montana
Don't fix something that isn't broken. A labor of love 30 years in the making, the Washington, D.C.-based Five Guys is a manifestation of maintaining quality via simplicity. And this model has since spawned 1,500 locations nationwide. The fresh-baked buns are soft and delicious sheen, the patties taste pure beef and are appropriately seasoned, and fries are done strictly in peanut oil. Certainly not a joint for a wagyu or vegan or black-bean burger, Five Guys is all about uncomplicated, diner era perfection: cheese or no cheese? 
Location: 2855 N 19th Ave Suite M, Bozeman, MT 59718
Website: http://www.fiveguys.com/
Phone: 406-586-9395
Store Hours: Daily from 11:00 am to 10:00 pm
Frugal's, Montana
Frugal's was founded in the 1980s, when burgers were all the rage and some marketing research into the industry was conducted, Cheap's straightforward quality has gained a following throughout the Northwest. Holding to simplicity, the burgers here are no-BS. Instead, expect a classic sesame bun, a sizzling patty, and the simplest of accouterments: ketchup, mustard, mayo, lettuce, pickles, tomato. It's this lack of complication that both assures a consistently tasty product and engenders that comforting veil of nostalgia. One only needs some wire-rimmed glasses, a convertible, and a leather jacket, and that diner-era culinary naiveté is happily embraced.
Location: 1815 U.S. 93 S, Kalispell, MT 59901
Website: https://www.frugalburger.com/
Phone: 406-257-6710
Store Hours: Daily from 10:30 am to 10:00 pm
Let us know your thoughts about these burger restaurants in Montana! Hit the comment section below!