In the land of beef, there are endless options to enjoy a delicious hamburger across the state of Nebraska. To help you explore through all of the fantastic burger offerings, we picked out the places serving the best, most flavorful combinations between two buns.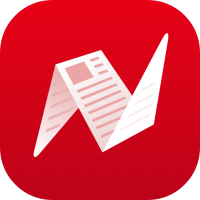 Here are the best burger restaurants in Nebraska:
Honest Abe's Burgers and Freedom, Lincoln, Nebraska
The mouth-watering burgers at this small burger joint in Lincoln keep customers coming back for more. The place is unassuming, but its location in a strip mall keeps its customers out of the rain. From classics to rotating specialty burgers, there's something here for every burger lover. Gabe Lovelace and Erik Hustad, cousins and owners of Honest Abe's Burgers and Freedom, have evolved and grown their business exponentially over the past seven years. 
Location: 126 N 14th St Lincoln, NE 68508
Website: https://www.facebook.com/eatabes/
Phone: (402) 261-9860
Store Hours: Daily from 11:00 am to 9:00 pm
King Kong Fast Food, Omaha, Nebraska
For a burger that's larger than life, make your way to King Kong Fast Food in Omaha. Here you can order a big double, triple, or quadruple burger and watch them grill it upright in front of you. Come with a big appetite, and you'll undoubtedly leave satisfied. King Kong Fast Food lives up to its name because the staff is quick in preparing your food, and their menu is perfect for the whole family! Their ingredients are always fresh, locally sourced, and crafted with love. 
Location: 6800 Wildcat Drive Lincoln, NE
Website: https://www.kingkongrestaurants.com/
Phone: 402-435-1001
Store Hours: Sundays - Wednesdays : 10:00 AM - 9:00 PM
Thursdays - Saturdays : 10:00 AM - 10:00 PM
A Flippin Sweet Burger Joint, Kearney, Nebraska
Its name should tell you everything you need to know. Flippin Sweet Burger Joint in Kearney is known for its huge burgers and freshly cut fries. Their handcrafted burgers are served with delicious dipping sauces that are also made in-house.
Location: 3905 2nd Ave, Kearney, NE 68847
Website: https://theflippinsweet.squarespace.com
Phone: 308-455-4222
Store Hours: Tuesdays to Fridays : 4:30 am –8:30 pm
Saturdays : 11am–8:30pm
Sundays: 11am–2pm
Closed on Mondays
Omaha Tap House, Omaha, Nebraska
For good vibes and fantastic burgers, make your way to the Omaha Tap House. With 16 different burgers on the menu, there's something for every burger lover. A local favorite is the Blueberry Hangover Burger—a patty mixed with blueberries and topped with hash browns, a fried egg, and blueberry jalapeno jam. It's absurdly delicious. At Omaha Tap House, you will enjoy a great atmosphere and great food. If you are vegan, you will love the veggie burger. Their employees are friendly and are top-notch at recommending the best food that suits your taste. 
Location: 1401 Farnam St. Omaha, NE 68102
Website: https://omahataphouse.com/
Phone: (402) 932-5131
Store Hours: Daily from 11:00 am to 10:00 pm
LeadBelly, Lincoln, Nebraska
LeadBelly in Lincoln might be one of the only places you can order a burger with a cinnamon roll bun in America. The impressive burgers come with various toppings and buns, so visitors never run out of exciting flavor combinations to try.
LeadBelly's staff are expert and highly-trained, and the food is SUPERB. The atmosphere and outdoor dining are AWESOME. If you get the chance to be in Nebraska, you should eat here! The food is excellent, and the customer service is even better! At LeadBelly's, you will taste the best Reuben sandwich and the best burger in the state! 
Location: 570 Fallbrook Blvd #105, Lincoln, NE 68521
Website: http://www.getleaded.com/
Phone: (402) 261-8859
Store Hours: Sunday to Thursday from 11 am – 9 pm
Friday & Saturday 11 am – 10 pm.
What can you say about these burger restaurants in Nebraska? Let us know in the comment section below!