The ultimate comfort food is hamburgers. Everyone has fond memories of eating burgers with their loved ones, whether at a fast-food drive-thru or a family grill. So whether you like a plain cheeseburger or you want a one-of-a-kind gourmet bison burger, these are the best burger restaurants in Mississippi.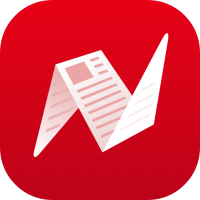 Phillips Grocery, Mississippi
The Phillips Grocery in Holly Springs was founded in 1892 by Oliver Quiggins, a Union soldier and prisoner of war who served during the Confederacy. Until 1919, Phillips Grocery was a saloon. Then, in 1948, Mr. and Mrs. W.L. Phillips bought the store, developed a unique recipe, and started grilling the famous Phillips hamburgers.
Phillips Grocery's exterior is not deceiving. In 1892, the building was constructed as a saloon. The grocery store was turned into a restaurant in 1919. They started serving food in 1948, and there's a good reason they're still in business. Their burgers are known for being some of the best in the state! 
Location: 2406 S Lamar Blvd, Oxford, MS 38655
Website: https://www.phillipsgroceryoxford.com/
Phone: (662) 236-5951
Store Hours: Monday-Thursday: 11:00am-2:30pm
Friday-Saturday: 11:00am-8:00pm
Mugshots Grill & Bar, Mississippi
Mugshots is a sports bar and grill with several locations throughout the state, and their burgers regularly appear on Best Of lists. Customers love the fast, friendly service and the casual atmosphere, as well as the variety of options on the menu. If you're feeling adventurous, try the Peanut Butter Burger!
Mugshots Grill & Bar also emphasizes that all their menu items are cooked to order. Therefore, you may be at risk for foodborne illness if you consume raw or undercooked meats, poultry, seafood, shellfish, or eggs. In addition, you should take precautions by acknowledging and informing the staff if you have food allergies. The Mugshots Grill and Bar restaurant chain has been making a few changes behind the scenes. Founded in 2004 by Ron Savell and Chris McDonald, the company has grown from the small burger bar that opened Jan. 10, 2004, on West Fourth Street in Hattiesburg to a chain of 18 restaurants in three states.
Location: 4001 Promenade Pkwy, Biloxi, MS 39532
Website: http://mugshotsgrillandbar.com/index.php
Phone: 228-207-1746
Store Hours: Daily from 10:45 am to 10:00 pm
Christy's Hamburgers, Mississippi
You can trust college students to know where to get a good hamburger. Christy's is also popular with students at nearby Mississippi State University! The food at Christy's is fresh, cheap, and delicious-just what a burger should be. Christy's was established in 2010. Way back in the 1980s, while brothers Todd and Ryan Burkis were growing up in Belleville, Illinois, Christy's Hamburgers opened in the heart of Bulldog Country, Starkville, MS. Over the years, it became a top-rated local destination for burger lovers.
Location: 446 MS-12, Starkville, MS 39759, USA
Website: https://www.facebook.com/Christys-Hamburgers-159303487449237/
Phone: 662-323-6497
Store Hours: Daily, from 10:30 am to 9:30 pm
Latham's Hamburger Inn, Mississippi
In New Albany, the Latham's Hamburger Inn is a fundamental Mississippi landmark. They have been around since the 1930s (although they were called Stagg's then). Their dough burgers are a carefully guarded recipe and are a delicious combination of meat, spices, and dough.
Location: 106 W Main St, New Albany, MS 38652, USA
Website: https://www.facebook.com/lathamshamburgerinn/
Phone: 662-539-7023
Store Hours: Daily from 10:00 am t0 4:00 pm
27th Avenue Burger Bar, Mississippi
Visit 27th Avenue Burger Bar in downtown Gulfport if you've ever wanted to try a gourmet burger. They use premium ingredients for their burgers, ranging from the Buffalo Bill (made from ground buffalo) to the Greek Lamb (made from lamb and topped with hummus and feta with a tzatziki aioli). 
Location: 1308 27th Ave, Gulfport, MS 39501
Website: 
Phone: 228-209-7420
Store Hours: Mondays to Saturdays: 9:00 am - 2:00 pm and 5:30 pm - 11:00 pm
Sundays: 11:00 AM - 11:00 PM
What can you say about these burger restaurants in Mississippi? Comment down your thoughts!