All of us have our favorites when it comes to burgers. Every great burger starts with prime quality beef and care. Of course, not any restaurant can make the perfect mouthwatering burger, but the chefs at Maryland's top-notch burger joints have mastered the craft.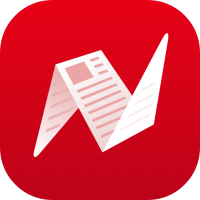 Here are 5 of the best burger restaurants in Maryland: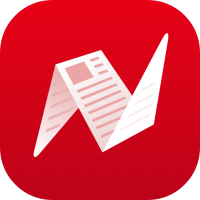 Kooper's Tavern, Maryland
You can find a wide selection of meat for your burger here. You can choose from lamb, Kobe, black bean, Angus, and more. If you're in Baltimore, you should stop by Kooper's for their burgers, which have received national recognition. With the option to build your own, it is sure to taste delicious even if you choose to do so. Kooper's Tavern offers only the freshest seafood, meats, poultry, and produce, along with various beers and wines. Cooper's burgers have become one of the must-try burgers in the country!
Location: Historic Fells Point, 1702 Thames Street, Baltimore, MD 21231
Website: http://www.kooperstavern.com/
Phone: (410) 563-5423
Store Hours: Mondays - Thursdays from 11 am-2 am
Fridays from 11 am-2 am
​Saturdays from 10 am-2 am 
Sundays - 10 am-12 am
The Abbey Burger Bistro, Maryland
Have you tried a wild game burger before? You can find it here. Abbey's has a Baltimore and Ocean City location so that you can try something new in town or at the beach. You can also try something like their cherry-wood smoked Angus burger, spicy Korean duck burger, or build your own. Burger lovers will have plenty of options to choose from, so you're likely to be in burger heaven. 
Location: 12601 Coastal Hwy Bayside Ocean City, MD 21842
Website: http://www.abbeyburgerbistro.com/
Phone: (410) 250-2333
Store Hours: 
Clark Burger, Maryland
Clark Burger serves poutine here. Have you ever heard of it? Once you try it, you have to go back for more. This is food, Quebec-style. It's French fries with gravy and melted cheese on top—yum. Plus, their burgers have all that natural goodness that you really cannot get from fast food or your backyard grill. 
Location: 5906 York Road, Baltimore, MD 21212
Website: https://clark-burger.com/
Phone: 410-323-2356
Store Hours: Mondays to Wednesdays from 3:00 pm - 8:00 pm
Thursdays to Sundays from 12:00 pm - 8:00 pm
URBurger, Maryland
You can make your burger using a long list of toppings when you visit URBurger. Throw on some blue cheese, mushrooms, and avocado for something unique, or stick with the classics like bacon and cheddar. For something unique, here's a tip—they have adult milkshakes. Yep, that means that your banana rum shake has rum in it. Now that's a fun alternative to meeting your friends at the local bar.
The URBurger concept combines the best features of quick service and casual dining to create a hybrid, fast-casual restaurant with a vibrant atmosphere. Their hybrid service model caters to patrons 'on the go' while still allowing those who are not pressed for time to enjoy a casual dining experience. To provide the best service and expertise possible, their goal is to provide top-quality service.
URBurger's menu features a variety of unique and creative burger options. The beef they serve is always freshly cooked and never frozen, as it is USDA-certified. In addition, they offer our patrons the ability to create their burger from a list of new, high-quality ingredients (hence URBurger).
Location: 120 Mitchell's Chance Road, Edgewater, MD 21037
Website: https://www.urburger.com/
Phone: 443-458-5382
Store Hours: Mondays - Fridays from 9 am - 8 pm 
Saturdays and Sundays from 8 am - 8 pm.
Bmore Burger Stack, Maryland
Bmore Burger Stack is a place of old-school goodness. Super high burgers with multiple patties, greasy fries, and an affordable menu make Bmore a hip place to grab a burger. It is small, and you will probably take it to go, but don't miss this local favorite. Also, they do have pit beef, so if you want to ditch the bun, you can do that too.
Location: 6605 Belair Rd Baltimore, MD 21206
Website: https://www.facebook.com/BmoreBurgerStack/
Phone: 443-438-9564
Store Hours: Daily from 11:00 am to 9:00 pm
Do you know more about burger restaurants in Maryland? Please share them with us in the comment section below!