amirali mirhashemian/Unsplash
It's not always enough to eat a salad. You may find that the modest but delicious hamburger is all you need to satisfy your food craving, so we would like to help you find the best Massachusetts burgers in the best restaurants, diners, and cafes. There are many places to choose from in this state, so to narrow it down to a few was a challenge, but we have done precisely that, so you don't have to. So, can you eat your way through the best Massachusetts burgers? Go on – make it happen!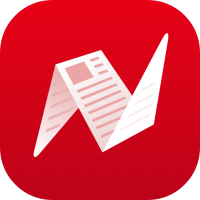 Here are a few of the best burger restaurants in Massachusetts: 
KKatie's Burger Bar, Massachusetts
A must-try at this burger joint is their signature creation, one of Massachusetts's best. Each quarter-pound burger comes stacked with cherry wood smoked bacon, American cheese and topped with crispy onion rings and KKatie's special sauce.
Order burgers 'pink' or 'no pink,' depending on your preference.
KKatie's Burger Bar opened in Plymouth in 2010 and offered burgers
Plymouth Rock Burger is now known as The Rock. KKatie's burger is stuffed with four quarter-pound burgers, each topped with cherry wood smoked bacon, American cheese, crispy onion rings, and KKatie's special sauce.
Location: 38 Main St Ext, Plymouth, MA 02360
Website: http://www.kkaties.com/index.html
Phone: 774-773-9444
Store Hours: 11:30 am to 9:00 pm, daily
A&B Burgers, Massachusetts
A& B is a family-owned burger joint that has evolved from a neighborhood bar to an innovative restaurant with a lot more on the menu than just burgers. You won't want to miss out on these when they're made from organic beef from local farms. The burgers come with bourbon mustard sauce, and maple rubbed bacon, cheddar cheese, pickled jalapeno, or creamy burrata and fig jam.
Their names were inspired by their sons, Alex (8 years old) and Ben (11 years old). Usually dressed in their baseball gear after a game, you might find them around the restaurants, but you might also see them in their chef coats in the kitchen getting ready for a big night! Throughout A&B Kitchen, there are some subtle and some not-so-subtle references to the boys. 
Location: 206 Cabot St, Beverly, MA 01915
Website: http://anbburgers.com/
Phone: (978) 993-7394
Store Hours: 11:30 am - 10:00 pm, Daily
Alden & Harlow, Massachusetts
The secret burger at this rustic-chic restaurant is unlike anything you've ever tasted before. The juiciest, most tender patty in town is made from Creekstone Farms brisket, short rib, and beef. It is essential to arrive early for each night because there are tiny rooms. 
Alden & Harlow at 40 Brattle Street serves thoughtfully sourced, honest American food in an underground, modern, and comfortable environment. Chef Michael Scelfo cooks food that honors the tradition of place by drawing inspiration from the gatherings of family and friends around the kitchen table.
Location: 40 Brattle St., Cambridge, MA 02138
Website: https://www.aldenharlow.com/
Phone: 617 864 2100
Store Hours: Sunday - Saturday from 5 pm - 10 pm
Saturday & Sunday: 10:30AM - 2:30PM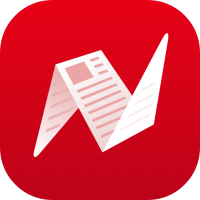 Max Burger, Massachusetts
Using seasonal produce, local dairy products, and freshly baked buns to prepare their delicious burgers, Max Burger always uses the best, local ingredients. For example, try their Steak House wagyu burger with cheddar fondue, candied bacon, black pepper aioli, and arugula.
Almost a decade after opening our doors, we have continually worked to elevate and honor the classic American-style burger. In addition, we provide our kitchens with the highest quality ingredients by sourcing seasonal produce, local dairy products, and artisanal grains.
Location: 124 LaSalle Road, West Hartford, CT 06107
Website: https://maxburgerbar.com/
Phone: 860.232.3300
Store Hours: Sundays-Thursdays from 11:30 am - 9:00 pm
Fridays-Saturdays from 11:30am - 10:00pm
Local Burgy, Massachusets 
The family-owned restaurant is known for its juicy, local grass-fed burgers named after local towns. We cook the burgers to a perfect pink and serve them plain, so let us know if you want lettuce, onions, pickles, etc.
There are many fabulous burger creations here, but you can't go wrong with The Local: two 6oz patties with cheddar, American cheese, bacon, mushrooms, onion, and red peppers.
Location: 93 Main Street, Haydenville, MA 01039
Website: https://localburgy.business.site/
Phone: (413) 268-8300
Store Hours: 11:00 am to 8:00 pm, Daily
If you know more about burger restaurants in Massachusetts, please comment on them below!