Finding that perfect burger can be a challenge, but not in Michigan! So you may rest assured we've got no shortage of burger places here and some staggering examples of burger craft to show off from the biggest to the fanciest and everything in between.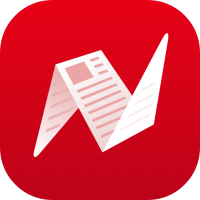 Here are the best burger restaurants in Michigan:
Clyde's Drive-In, Michigan
Clyde's get all their meat locally from local market Neville's Superette. This classic, simple, and tasty burgers are perfect for any occasion. Most people choose the easy-to-eat 1/4 pounder, which has an excellent bun-to-meat ratio. One of the most popular burgers is just a simple cheeseburger, and once you have one, you'll understand why. This grill has been around the block and adds some serious flavor to these burgers. They come wrapped in paper and ready to go, or if you are eating in, they are served in an effective coffee filter. You can also get Clyde's famous Big C Burger which is a 3/4 pound patty. This is one huge burger.
Location: 1425 Riverside Dr. Sault Ste. Marie, Michigan 49783 
Website: https://www.saultstemarie.com/member-detail/clydes-drive-in/
Phone: (906) 632-2581
Store Hours: Daily, from 10:00 am to 9:00 pm
Taystee's Burgers, Michigan. 
The first Taystees Burgers location opened in Dearborn, Michigan, outside Detroit, in November 2014. They are serving halal versions of classic, tasty American food. The word spread quickly about Taystees' hand-cut fries and innovative burgers, including the "Notch-Yo-Burger." Since then, Taystees has built a loyal customer base. As a result, taystee's Burgers has earned some meaty accolades, including the Burger Brawl Gold Cup (2016), WDIV 2017, and today's "Best of Awards for Best American Cuisine" as well as the top three list for "Best Burger Joints In Michigan." In October 2019, Taystee's Burgers introduced their second location, a more prominent dine-in location located at 26350 Ford Rd. in Dearborn Heights, Michigan. Founder Ali Jawad plans to continue expanding and opening additional Taystee's Burgers around the Metro-Detroit area. 
Location: 10419 Ford Rd, Dearborn, MI 48126
Website: https://taysteesburger.com/
Phone: 313 724-6535
Store Hours: Mondays to Thursdays from 11:00 am - 11:00 pm
Fridays to Saturdays from 11:00 am - 12:00 midnight
Sundays from 12:00 am - 11:00 pm
Peanut Butter & Jelly Burger at Grand Rapids Brewing Company, Michigan
Naturally, breweries that offer food commonly turn to burgers, and for the Grand Rapids Brewing Company in Grand Rapids, that means some unusual new twists. Perhaps the oddest of the odd twists here is the Peanut Butter & Jelly Burger, a hamburger that boasts jalapeno jelly along with its peanut butter. Served on toast cut diagonally, it's a very grown-up twist on a childhood favorite that many still enjoy as adults.
Location: 1 Ionia Ave SW, Grand Rapids, MI 49503
Website: https://www.grbrewingcompany.com/
Phone: (616) 458-7000
Store Hours: Mondays, Wednesdays-Fridays from 4 pm-10 pm
Saturdays from 12 PM - 10 PM
Sundays from 12 PM - 9 PM
Closed on Tuesdays
All-Day Brunch Burger at Freakin' Unbelievable Burgers, Michigan
Freakin' Unbelievable Burgers has a location in Flint and another in Louisville, Kentucky. So naturally, you expect burgers that are out of this world when you go there. However, Freakin' Unbelievable is likely aware of the onus placed upon it and has taken steps to present some genuinely innovative burger options. The All-Day Brunch Burger might be one of the oddest names that ever made sense, as it boasts fried egg and bacon with roasted garlic and onion jam, allowing brunch from a burger.
Location: 5100 Corunna Road, Flint, MI 48532
Website: https://www.freakinburgers.com/
Phone: (810) 422-5428
Store Hours: Mondays-Thursdays from 10:30 am - 9 pm
Fridays-Saturdays from 10:30 am - 10 pm
Sundays from 11 am - 9 pm
TC Cherry Burger at Slabtown Burgers, Michigan
With Slabtown Burgers' offering, Traverse City has made it on the list once again. Slabtown Burgers offers a surprising combination of hamburger and fruit called the TC Cherry Burger. A burger made with, you guessed it, locally-grown dried cherries. Also included are blue cheese and grilled onions, a combination that is said to be shocking yet tasty.
Location: 826 W Front St, Traverse City, MI 49684
Website: http://www.slabtownburgers.com/
Phone: 231-932-1760
Store Hours: Tuesdays - Thursdays from 11 am-8 pm
Fridays - Saturdays from 11am-8 pm
Closed on Sundays to Mondays
What can you say about these burger restaurants in Michigan? Let us know what you think in the comment section below!