Minnesotans love a good burger. But when you talk about burgers in Minnesota, you cannot avoid a discussion of the "Jucy Lucy"—a cheese-infused burger so contentious that folks will leave the room if you declare the wrong joint as your favorite. Minnesota's Lucys have been consumed by presidents, featured on national television, and lauded in song. So whether you love the standard patty (or two) on a bun or a hot cheese injection, here are our favorites places to grab a burger in the North Star State.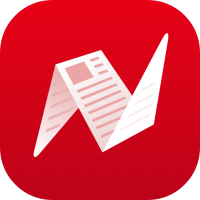 Here are the best burger restaurants in Minnesota:
Matt's Bar & Grill, Minnesota
Claiming the "original" Jucy—that's right, no "I"—Lucy, Matt's Bar & Grill is an example of specialization breeding excellence. For decades, cooks at Matt's have been grilling Jucy Lucys in the same way, in the same style, on the same grill: American cheese melted inside a patty, and, if ordered correctly, topped with grilled onions. Sonny Knight (and the Lakers), in his song "Juicy Lucy," says he "met her… at Matt's." And if you're a Lucy rookie, Matt's is a fine place to make the introduction. Remember, that molten cheese burn on the roof of your mouth is a badge of honor.
Location: 3500 Cedar Ave S., Minneapolis, MN 55407
Website: https://mattsbar.com/
Phone: 612-722-7072 or 612-729-9936
Store Hours: Daily, from 11:00 am to 11:00 pm
The Nook, Minnesota
If you ask about burgers in St. Paul, you'll ultimately be steered toward the Nook, where the capital city's most popular version of the Lucy resides: The Juicy Nookie. Hometown baseball hero Paul Molitor and Food Network's Guy Fieri have signature Lucys on the Nook's menu. Despite a fire that precipitated a shutdown and changes in ownership over its 80-plus-year history, the Nook persists as St. Paul's most beloved burger joint.
Location: 492 Hamline Ave S, St Paul, MN 55116
Website: https://www.crnook.com/
Phone: 651-698-4347
Store Hours: Daily, from 11:00 am to 11:00 pm
Brookside Bar and Grill, Minnesota
It's a pretty 45-minute drive from Minneapolis to get to the Brookside Bar and Grill in this small St. Croix River village. And the trek is worth it. Not only do they serve up a few signature burgers, but Brookside also offers a couple of savory beef alternatives, black bean, and turkey-avocado burgers, as well as a build-your-own option with more than 20 toppings to choose from.
Location: 140 Judd Street, Marine on St. Croix, Minnesota, 550445
Website: https://www.brooksidebarandgrill.com/
Phone: 651-433-1112
Store Hours: Mondays-Fridays from 11:00 am to 11:00 pm
Saturdays-Sundays from 9:00 am to 11:00 pm
Big Daddy's Burgers, Minnesota
Almost universally acknowledged as the "Best Burger in the Northland" (Duluth News Tribune), Big Daddy's burger menu puts most others to shame. This Duluth joint boasts well over a dozen signature sandwiches, from the breakfast burger to the cream cheese and bacon burger. In addition, Ray's Smother Melt, a savory, Southwestern take on a traditional patty melt, will leave you smiling and in need of a nap.
Location: 2828 Piedmont Ave., Duluth, MN 55811
Website: https://www.duluthsbestburgers.com/
Phone: 218-720-3181
Store Hours: Tuesdays to Saturdays from 6:00 am - 8:00 pm
Closed on Sundays to Mondays
BLVD Kitchen and Bar, Minnesota
By no means is BLVD a "burger joint." However, one of its burgers is so outstanding that it must be included here: The BLVD Royale with Cheese (yes, as in "Pulp Fiction"). Two patties, melted cheese, crisp pickles, carmelized AND crispy onions, all on a pretzel bun, make it worth a drive to the suburbs. Stop in during happy hour and order a Mini-Royale, which comes with fries for only $6 (order two if you're starving).
Location: 11544 Wayzata Blvd., Minnetonka, MN 55305
Website: http://blvdkitchen.com/
Phone: 763-398-3200
Store Hours: 
Lunch: Mon - Sat 11:00am - 3:00pm
Dinner: Mon - Thursday 3:00pm - 9:00pm
Fri - Sat 3:00pm - 10:00pm
Sun 3:00pm - 9:00pm
Brunch: Sun 10:00am - 3:00pm
If you know more burger restaurants in Minnesota that are worth tasting, please comment them down!