There's nothing more American than burgers and fries, and Kentucky has some of the best places to satisfy your hunger! Whether you like the traditional beef variety or want to try something a little more exotic, the best burger restaurants listed below will give you excellent choices: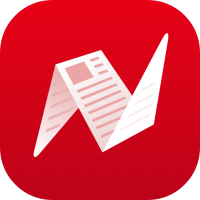 Game, Kentucky
Game in Louisville, Kentucky, is not your typical burger joint, but worth a visit if you have an adventurous palate. With ingredients from local farms, you can choose exotic meats like kangaroo, bison, alpaca, or more delicate flavors like goat, lamb, wild boar, duck, elk, or salmon. There are also several vegetarian options like Grilled corn, poblano, garbanzo, grilled mushrooms, red lentils, or walnut and quinoa. Your environment always remains unique, and you have a wide variety of options to choose from. 
Location: 2295 Lexington Rd., Louisville, KY 40206
Website: http://wildgameburgers.com/
Phone: (502) 618-1712
Store Hours: Mondays to Thursdays, from 11 am –8 pm 
Fridays to Saturdays from 11 am – 9 pm
Closed on Sundays
Blinkers Tavern, Kentucky
In Covington, Kentucky, visit Blinkers Tavern and try the Black and Bleu Burger that includes a great Cajun spice and bleu cheese. You can also try a bacon cheddar burger, a French onion burger, or a vegetarian black bean burger if you don't like that. You can then enjoy a Blinker Martini after your meal, such as Rum for Roses or Behave Yourself. This trendy steakhouse features an array of delicious steaks, seafood, pasta, and sandwiches and has been voted "Best Steak" of Northern Kentucky for eight years as of 2020. Blinker's Tavern Steakhouse is an independent establishment celebrating ten years 2011-2021. Blinkers is a family-friendly atmosphere that boasts an upscale casual elegance we're sure you will enjoy.  
Location: 318 Greenup St, Covington, KY 41011
Website: https://blinkerstavern.com/
Phone: 859-360-0840
Store Hours: Monday - Thursday from 11:00 am-10:00 pm
Fridays from 11:00 am - 11:00 pm
Saturdays from 10:00 am - 11:00 pm (Brunch)
Sundays from 10:00 am - 9:00 pm (Brunch)
Lexington Diner, Kentucky
Open every day, Lexington Diner in Lexington, Kentucky, is most famous for the award-winning Kentucky Bourbon Burger. Using the freshest ingredients in everything they prepare, Lexington Diner celebrates the excellent taste of food when it's fixed and served right. Featured on "Secrets of the Bluegrass Chef" and "Local Traveler," hungry diners can get breakfast all day or try a burger topped with basil pesto, chipotle aioli, or fried jalapenos. 
Location: 841 Lane Allen Rd., Lexington, Kentucky 40504
Website: https://www.lexingtondiner.com/
Phone: (859) 303-5573
Store Hours: Mondays to Fridays, from 11:00 am-9:00 pm
Saturday 9:00 am-9:00 pm.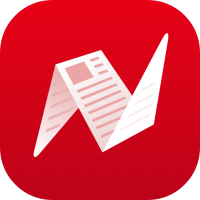 Gary's Drive-In, Kentucky
Locally owned and operated, Gary's Drive-In, located in Owensboro, Kentucky, has been known for the best burgers, fries, and shakes for years. Besides the traditional version of these favorites, you can also try a delicious salmon burger with sweet potato fries. Combining nostalgia and great food is what Gary's Drive-In is all about. 
Location: 
Website: https://www.facebook.com/GarysDriveIn/?rf=104973802878707
Phone: 270-683-4289
Store Hours: Mondays to Fridays, from 8:00 am-7:00 pm
Saturdays from 8:00-4:00 pm
Closed on Sundays
Double Dogs, Kentucky
You might not think a place called Double Dogs would have great burgers, but don't let the name confuse you. Located in Bowling Green, Kentucky, Double Dogs credits two playful canines for the inspiration behind the restaurant. With humorous appetizers like Pickled Paw Prints (fried pickles) and Bo's Dog Bowl Nachos, you can move right into some great burgers like The Bo Burger with its special sauce or the Big John, a hearty combination of hot dog and hamburger. 
Location: 1780 Scottsville Rd, Bowling Green, KY 42104, USA
Website: https://doubledogs.biz/#
Phone: 270-843-9357
Store Hours: 11:00 am-10:00 pm, Daily
In Kentucky, you will experience the best burgers in the state! So, visit the best ones mentioned above when you're in Kentucky!