When it comes to burgers, Louisiana has an embarrassment of riches. Many of their best burger joints have decades-long histories, serving up fantastic food at affordable prices for the whole family. These long-time mainstays are included in the following list, along with a few of the new additions to the burger scene. Don't read unless you're ready to go out and get a burger for yourself—you'll be hungry.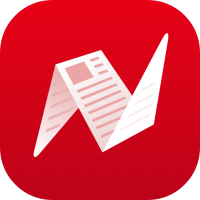 Here are the best burger restaurants in Lousiana:
Judice Inn, Louisiana
The Judice Inn in Lafayette, Louisiana, has been in business since 1947. Their hamburgers, double burgers, cheeseburgers, and double cheeseburgers have made them a Lafayette staple. Their burgers are served with their Original Judice Sauce, lettuce, mustard mayonnaise, and onion slice. The Judice Inn doesn't do anything too fancy—they don't have to. They make good burgers for a reasonable price consistently. What more could you ask for?
Location: 3134 Johnston Street, Lafayette, LA 70503
Website: https://www.judiceinn.com/
Phone: 337-984-5614
Store Hours: Mondays - Thursdays from 10 am - 9:30 pm
Fridays - Saturdays from 10 am - 10:00 pm
Closed on Sundays. 
Fatcow Burgers, Louisiana
Fatcow Burgers in Baton Rouge, Louisiana, has a solid commitment to quality. According to their website, Fatcow grinds their blend of Angus beef every day, served with hand-cut fries. They make all sauces and dressings on the premises and use local ingredients whenever possible. Burger options range from the aptly named Burger (fresh hand ground Angus patty, leaf lettuce, red onion, sliced tomato, and dill pickle) to the eight signature burgers, including the Baja Burger (pepper jack cheese, fresh tomato salsa, avocado, banana peppers, green leaf lettuce, and smoked Pablano sour cream). Ask about their Burger of the week, too. 
Location: 4350 Highland Road, Suite B1, Baton Rouge, LA 70808
Website: http://fatcowburgers.com/
Phone: 225-761-9272
Store Hours: Daily from 11:00 am–9:30 pm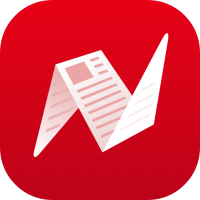 The Company Burger, Louisiana
The Company Burger won more awards since opening in 2011 than any other burger joint, nationally and locally. A few of their most recent recognitions from 2016 include "Best Burger in New Orleans," awarded by Gambit, New Orleans' Essential Burger, awarded by Eater, and "Best Burger in America," as cited in 2015 Munchies: People's Choice Food Awards. Their daily menus might differ slightly between the two locations. Still, you can always count on the Company Burger (two thin patties, B&B pickles, red onions, American cheese), company fries, and milkshakes.
Location: 4600 Freret Street, New Orleans, LA 70115
Website: https://thecompanyburger.com/
Phone: 504-267-0320
Store Hours: Daily from 11:00 am to 10:00 pm
Cotten's Famous Hamburgers, Louisiana
More than 11 times, Cotten's Famous Hamburgers have been voted the best burgers in Lake Charles, Louisiana. Among the menu items are hamburgers, cheeseburgers, egg burgers, regular and old-fashioned varieties, and many others. The Bacon Cheeseburger Special is excellent whether you're a regular or a first-timer. It comes with a bacon cheeseburger, a small side, and a medium drink for under six bucks.
Location: 2001 Oak Park Boulevard, Lake Charles, Louisiana 70601
Website: https://www.cottensfamoushamburgers.com/
Phone: 337-477-9759
Store Hours: Mondays to Fridays from 10:30 am - 5:00 pm
Saturdays from 10:30 am - 3:00 pm
Closed on Sundays. 
Griff's Hamburgers, Louisiana
Griff's Hamburgers is a long-running hamburger bar located in Ruston, Louisiana. Since 1960, Griff's Burger Bars have spread across the country, staying true to the founder's vision to "sell quality food at an affordable price." The burger menu includes:
The giant cheeseburger.
The double giant cheeseburger.
The triple giant cheeseburger.
Barbecue bacon cheeseburger.
Hot melt burger.
Everything without the cheese.
The food isn't gourmet, but for a fast, casual option with a long history of tasty food, Griff's is a fine choice.
Location: 815 California Ave., Ruston, LA 71270
Website: https://www.griffshamburgers.com/
Phone: 318-255-2445
Store Hours: 9:30 am t0 10:00 pm, Daily
If you happen to be in Louisiana, visit these best burger restaurants now!