There's no way to tell exactly what makes a burger so good. Maybe it's the delicate ratio of meat, condiments, and bun, or possibly the creativity that comes in the form of toppings. If you're looking for those ideal ratios and delicious toppings, Iowa's best burger joints have it.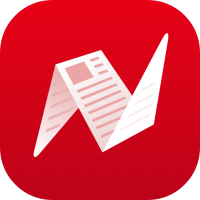 Here are a few of the best burger restaurants you should visit in Iowa:
BW's Burgers, Iowa
With a claim to the title of "Best Burger in Iowa," BW's Burgers in West Des Moines offers a variety of hamburgers to choose from, plus steak, cheesy, or seasoned specialty fries as part of your meal. All of BW's burgers are 14 ounces of meat grilled up to perfection and served how you like it. So whether you order something with traditional condiments or go for something a little more unique like a bruschetta burger, you can expect a better burger at BW's no matter the meal you're enjoying. 
Location: 3701 EP True Pkwy, West Des Moines, IA 50265, United States
Website: https://bwsburgers.food73.com
Phone: 515-327-7007
Store Hours: Mondays to Wednesdays from 8 am-5 pm
Thursdays to Fridays from 12:00 am to 5:00 pm.
Elms Club, Iowa
Elm's Club in Creston has a reputation for making the perfect burger; however, Elm's Club is proving to be much more than just a simple burger joint with various other menu items and a pleasant environment. So while the burgers are a must-have, on your fourth or fifth visit, it might be worth your while to sample another entree item, including the grilled pork loin or the Philly cheesesteak. 
Location: 08 N Elm St, Creston, IA 50801, United States
Website: https://www.facebook.com/elmsclub/
Phone: 641-782-2615
Store Hours: Mondays to Saturdays from 11 am to 2 am (Closed on Sundays)
Teddy's Bigger Burgers, Iowa 
If you like your burger bigger, then Teddy's Bigger Burgers in Iowa City has the right recipe for you. Featuring a Hawaiian-themed menu including Hawaiian style burgers complete with Teri sauce and grilled pineapple, as the name applies, Teddy's serves up their burgers big to satisfy your appetite. So whether you stop in the friendly storefront at Teddy's for a quick original, or you sit down with a side of fries after one bite of a giant burger, you'll know it won't be your last. 
Location: 324 E Washington St Iowa City, IA 52240
Website: https://www.facebook.com/TeddysIowaCity/
Phone: 319-354-6888
Store Hours: 11 am to 9 pm, daily
Chuckwagon Restaurant, Iowa
From breakfast to burgers and cold beer to dessert, Chuckwagon Restaurant in Adair offers something for every meal of the day. Chuckwagon provides a friendly and fun dining environment with all the foods your family craves. However, while every menu and beverage option is worth the Chuckwagon visit, it's their burgers that are the piece de resistance. With all the original and classic burger varieties to choose from, there are loads to try at the Chuckwagon in Adair. 
Location: 113 S 5th St Adair, IA 50002
Website: https://www.facebook.com/chuckwagonadair/
Phone: 641-742-3611
Store Hours: 7 am to 9 pm, daily.
Ankeny Diner, Iowa
Ankeny Diner on Southeast Delaware Avenue is the epitome of the classic eating establishment. The restaurant features all the diner menu classics, including breakfast plates, turkey clubs, burgers, and French fries. You can decide upon original burgers at the Ankeny Diner, or you can go a little more adventurous with something like a Goober Burger with an egg cooked to your liking, plus cheese and peanut butter. Whatever lunch or dinner option you opt for at the Ankeny Diner, know that you're ordering up a meal you're going to enjoy. 
Location: 133 SE Delaware Ave, Ankeny, IA 50021, United States
Website: http://ankenydiner.com/
Phone: 515-964-7851
Store Hours: 6 am to 8 pm, daily.
What can you say about these burger restaurants in Iowa? Let us know your thoughts in the comment section below!