Burgers are among the tastiest foods in the world; with meaty, juicy, and always delicious burgers, Indiana residents will be relieved to learn that they are some of the best in the nation. A list of the most diverse dining options, from the vast and monstrous burgers piled high with toppings to the fine dining restaurants with their gourmet take, is below.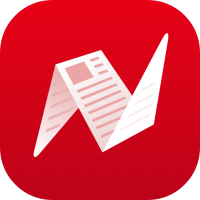 Get ready for a feast. From Fort Wayne to Indianapolis and over to other more minor spots throughout the state, here's where to find the best burger restaurants in Indiana:
Burgerhaus, Indiana
Burgerhaus is Indianapolis' most popular burger joint, and this is for good reason. With fresh, natural ingredients from far and wide (and not so far), they pair the best of prime beef with tasty flavors. You can either choose The Cozumel, which features grilled pineapple and guacamole, or sample The Monaco, which comes with white cheddar, sauteed onions, and mushrooms.
Jon and Evan Costas, father and son from Valparaiso, Indiana, own and operate Burgerhaus. They wanted to take a great American tradition, the hamburger, and make it international. We bring exotic flavors from around the world to your Hoosier community with Burgerhaus. They desire that your visit here is more than a meal, but an exploration of the finest USDA prime beef combined with zesty natural ingredients from far away places. Unique appetizers, creative salads, "Haus Specials," craft beer, and fine wines provide tasty destinations for the entire family.
Location: 813 West Lincoln Highway, Suite B, Schererville, IN 46375
Website: https://visitburgerhaus.com/
Phone: (219) 227-8442
Store Hours: Mondays to Thursdays from 11 am-9 pm
Fridays to Saturdays from 11am-10 pm
Sundays from 11am to 9 pm
The Superburger, Indiana
Feeling super hungry? Get the Triple Newk at The Superburger! Three quarter-pound patties make up this Bacon Cheeseburger. Locally raised 90% lean grass-fed beef is used to make these patties. They are then topped with three layers of cheese and three layers of bacon. It is truly a super burger. It's likely you'll want seconds or even thirds. It's one of the best Indiana burgers you've ever had. They use only locally raised, 90% lean, grass-fed beef dressed your way. Additionally, they offer a wide selection of sides, salads, and sandwiches.
Location: 600 W Main St Paoli, IN 47454 
Website: https://www.facebook.com/The-Superburger-764022013668577/
Phone: 812-723-4445
Store Hours: 11:00 am - 8:00 pm, daily
Henry's Restaurant, Indiana
One of the best burgers in Indiana can be found at Henry's Restaurant, a cozy place that serves the famous Henry burger. On an onion bun, the 8-ounce ground beef patty is topped with cheese, lettuce, onion, pickles, mayonnaise, and German-style mustard. 
Henry Freistroffer, Sr. opened Henry's in 1959 as a small tavern. The family tradition has carried on, growing over the years and continuing as a casual-dining establishment. 
Location: 536 Main Street, Fort Wayne, Indiana
Website: https://henrysftwayne.com/
Phone: 260-426-0531
Store Hours: Open every day at 4:00 pm
The Brew, Indiana
The brew is an all-day cafe that serves bistro-inspired food along with craft coffee, cocktails, and beer. Indiana's Brew Burger was voted the best burger in 2018 by the entire state. This burger comes with smoked bacon, cheddar cheese, coffee BBQ sauce, and a perfectly crispy onion ring. Even the coffee BBQ sauce is worth trying. 
Location: 408 Main Street, Jasper, Indiana 47546
Website: http://www.brewjasper.com/
Phone: 812-556-0017
Store Hours: Tuesdays-Thursdays from 11 am - 7 pm
Fridays from 11 am - 8 pm
Saturdays from 9 am - 8 pm 
Sundays from 9 am - 2 pm
Fat Dan's Chicago-Style Deli, Indiana
Fat Dan's Chicago-Style Deli is a foodie's heaven filled with delicious burgers. You can try the super-spicy "Ghost," the Double-Brother Fat Burger, or the Fat Havana with smoked pork and smoked maple ham. Sporty and vibrant, the atmosphere is unbeatable. Burgers that will make you drool.
Location: 5410 N College Ave, Indianapolis, IN 46220
Website: https://www.fatdansdeli.com/
Phone: 317-600-3333
Store Hours: Daily from 11 am - 10 pm
Have you dined in any of these burger restaurants mentioned above? Please let us know in the comment section below!