Some burger joints stand above the rest—having perfected the craft of burger making. So if you're sick of fast food and want a fresh, quality burger, look no further than the best burger joints across Illinois. Each of these spots serves hefty portions of mouthwatering burgers complemented by fresh toppings.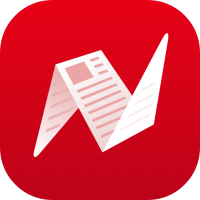 Try to pace yourself and save room for fries and a shake at these best burger restaurants in Illinois:
Burgers & Beer, Illinois
Aside from its vast beer menu, Burgers & Beer is famous for its extensive, flavorful burgers. Their burgers are juicy and bursting with lots of innovative flavors like fried jalapenos and even peanut butter. Plus, they serve excellent sides like gravy fries and pickle chips. 
Location: 756 West Jeffery Street, Kankakee, IL 60901
Website: https://myburgersandbeer.com/
Phone: (815) 523-7144
Store Hours: 11:00 am to 11:00 pm, daily
Meatheads Burgers & Fries, Illinois
Meatheads is a simple burger joint chain with a mission to serve well-prepared burgers. Fresh Angus beef (never frozen) is used in their burgers, along with toppings such as fried eggs and avocado. Also, Applewood smoked bacon and sauerkraut. Choose from several cheese varieties, as well. 
Meatheads source their ingredients from the best ranches and farms in the country. All the foods are sliced, diced, mixed, fried, and grilled when you order! Once you experience their quality, freshness, and taste, the extra weight is worth it. Our Chef Inspired Burgers are made from 100% Certified Angus Beef with the optimal amount of marbling, ensuring the highest HDL (good cholesterol) content. Our chicken is hand-breaded with our unique marinade and blends of spices, then fried or grilled in omega-rich canola oil. After that, they prepare, cut, and cook our fresh-cut fries in omega-rich canola oil in 32 daily steps. Authentic, fresh taste and flavor make these the BEST FRIES EVER!
Location: 500 Hough St., Barrington, IL 60010
Website: https://www.meatheadsburgers.com/
Phone: 847-637-0040
Store Hours: 11 am-9 pm (Monday-Thursday)
11am-10pm (Friday/Saturday)
Closed on Sundays
Gross' Burgers, Danville, Illinois
If you enjoy eating around missiles, bullets, and knives (military theme), Gross' Burgers has some of the best burgers in the area. The tender beef patties with melted mozzarella cheese on soft, warm bread make for delicious burgers. They also serve great fries and shakes. 
If it's excellent American food that you're after, try Gross' Burgers in Danville. Discover some of the most exciting menus in town. Try their specials, and you'll be back for more. Call us, and we'll save the best table in the state.
Location: 25 Henderson St, Danville, IL 61832, USA
Website: http://grossburgers.com/
Phone: (217) 442-8848
Store Hours: 10:30 am to 8:30 pm, daily
Ulrich's Rebellion Room, Illinois
Ulrich's Rebellion Room is known for serving up delicious, half-pound Angus beef burgers with hand-cut fries. These hamburgers are famous with regular customers with toppings like fresh-cut jalapenos, sautéed mushrooms, and thick-cut bacon. Don't forget to order a pound of cheese fries on the side. 
Opened in 2009 by Joe Ulrich, Ulrich's Rebellion Room combines superior service and food/drinks quality inside a casual atmosphere. Ulrich's Rebellion Room features several TVs allowing fans to watch their favorite sports team in action with live broadcasts of NFL, NHL, MLB, and NBA, as well as College Sports.
Location: 631 Main St., Peoria, Illinois 61602
Website: http://ulrichsrebellionroom.com/
Phone: (309) 676-1423
Store Hours: 5:00 pm – 4:00 am, daily
Bulldogs Grill, Illinois
You'll never walk away hungry from Bulldogs Grill. This retro burger joint offers many burgers, plus cheese fries, shakes, and other tasty dishes. The huge portions and friendly service make it worth checking out. 
Location: 122 S Main St, Wauconda, Ill 60084
Website: https://www.bulldogsgrill.com/
Phone: 847-526-8234 
Store Hours: Tuesdays-Thursdays from 11am-2pm & 4pm-8pm  
Fridays from 11am-2pm & 4-9pm 
Saturdays from 11am-9pm 
Sundays from 11-8 pm
Closed Mondays   
If you wish to suggest more burger restaurants in Illinois, please feel free to comment them down!