We are always searching for that perfect burger: Juicy, piled with melty cheese, and all your favorite add-ons with that dreamy, fire-grilled taste. Whether you're in love with the cherished classic or a bold new take on ground beef, there's just no end to the extraordinary taste and options to be found right here in Idaho. You'll meet your match at one of these most famous burger dives in the state.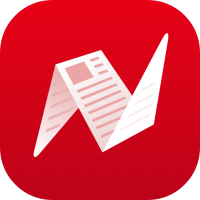 Here are five of the best burger restaurants in Idaho:
Hudson's Hamburgers, Idaho
Founded in 1907, Hudson's is one of the most classic and well-established little diners in Idaho. Flipping some of the juiciest and most sought-after burgers around, you'll be hard-pressed to find a seat, as there is usually a line out the door. Their secret is in their simplicity. Each burger is just that: A delicious burger with the option of cheese, pickles, or onions. No fries, no-frills. Their burgers are the only thing you'll have eyes for. Oh, and a piece of pie!
Location: 207 E. Sherman Ave., Coeur d' Alene, ID 83814
Website: http://www.hudsonshamburgers.com/
Phone: (208) 664-5444
Store Hours: Monday-Friday from 9:30 am - 5:45 pm
Saturday from 9:30 am - 5:15 pm
Sunday - 11:00 am- 4:00 pm
Elmira Store & Café, Idaho
Elmira Store & Cafe is a dive way out on Highway 95. You'll almost miss it if you don't pay attention. If you're heading up to Bonners Ferry, you must make a pit stop and try one of their classic burgers, preferably paired with the best huckleberry shake you've ever had. As you wait for your food to be cooked right in front of you, you'll notice this spot is quaint and cute. With each bite and sip, you'll fall more in love!
Location: 83864 US-95, Sandpoint, ID 83864, United States
Website: https://www.facebook.com/ElmiraCafe/
Phone: 208-263-6299
Store Hours: 10:00 am to 5:00 pm from Mondays to Saturdays; Closed on Sundays
Dueling Irons, Idaho
 The portions of Dueling Irons, Post Falls are legendary, so we challenge you to finish your meal here. Of course, you can't go wrong with the mushroom Swiss, but if you're feeling brave, try the big iron: two half-pound patties, a fried egg, and bacon. All their burger meat is made with ground chuck and brisket, and it's all prepared and seasoned in-house. That sounds like some serious business if you ask us. Worth a stop on your way through Post Falls!
Location: 1780 E Schneidmiller Ave Post Falls, ID 83854
Website: https://www.facebook.com/duelingironsID/
Phone: 208-262-9716
Store Hours: Mondays to Saturdays from 6:00 am - 8:00 pm
Saturday from 6:00 AM - 2:00 PM & 3:00 PM - 8:00 PM
Sundays from 7:00 AM - 2:00 PM
Penny's Pit, Idaho
For classic fire-grilled burgers in the Panhandle, Penny's is a true treasure. Of course, you can't go wrong with the James Dean, but make sure you grab a craft beer while you wait no matter what you order. Don't forget Ryan's fries either! They're fried to perfection and topped with cheese and bacon. What could be better? Rathdrum has sure been holding out on us with this secret!
Location: 14319 W Hwy 53, Rathdrum, ID 83858, United States
Website: https://www.facebook.com/Pennyspitburgers/
Phone: 208-687-2052
Store Hours: Tuesdays to Saturdays from 12 noon to 8:00 pm
Boise Fry Company, Idaho
A small, Idaho-based chain, Boise Fry Company is one of Idaho's most dedicated food businesses. Locally sourced ingredients are used to prepare all their items, while free-range, grass-fed beef forms the basis of their meat. Their fries are hand-cut daily. Everything here is as fresh and eco-friendly as possible! Why is all this important? Because it shows in their food. Come in for one of their several fries and stay for a delicious burger and a house-made soda!
Location: 204 N Capitol Blvd Boise, ID 83702
Website: https://www.facebook.com/BoiseFryCo/
Phone: 208-949-7523
Store Hours: 11:00 am to 9:00 pm, daily
If you know more burger restaurants in Idaho, please share them down in the comment section!