amirali mirhashemian/unsplash
There is something so very satisfying about biting into a juicy, well-seasoned burger. And we all have our favorites, from local dives to more refined restaurants. With the prevalence and focus on grass-fed beef in Hawaii, and a thriving industry localized on the Big Island, Hawaiians do burgers exceptionally well.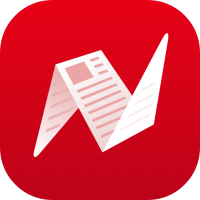 Check out some of our favorite burger restaurants in Hawaii below:
Annie's Island Fresh Burgers, Hawaii
Annie's burgers are enormous, juicy, inventive, and extraordinary, and the fries are absolutely killer as well. This unassuming spot in sleepy Kainaliu is genuinely one of the best spots on the entire island for an organic, grass-fed burger. Toppers include avocado, barbecue sauce, maple caramelized onions, lime-cilantro coleslaw, and different melted cheeses. There is also plenty of fish, chicken, and vegetarian "burger" options for those who aren't into beef. Finally, order a side of garlic basil fries with the house-made dipping sauces on the side and your belly with thank you. 
Location: 79-7460 Mamalahoa Hwy. #105 Kealakekua, HI 96750
Website: http://www.anniesislandfreshburgers.com/directions1.html
Phone: (808)324-6000
Store Hours: 11 am-8 pm from Thursdays-Tuesdays; Closed on Wednesdays
Rebel Kitchen, Hawaii
Rebel Kitchen has indoor and outdoor seating (dog friendly), and the staff is always super friendly and relaxed. In addition to local beers and a wide selection of food, you can also get a wide variety of burgers here. Happy hour from 4–6 pm offers excellent specials on beers and pupus to accompany your burger, which will be made with island grass-fed beef and served on a homemade bun with fries. Try the Rebel, which comes with swiss cheese, bacon, tomato, onion, and spicy pineapple coleslaw—they also make their ketchup in the house!
Location: 79-7399 Mamalahoa Highway, Kealakekua, HI 96750, US
Website: http://www.rebelkitchen.com/
Phone: (808) 322-0616
Store Hours: 11 am-8 pm from Tuesdays-Saturdays; Closed from Sundays-Mondays  
Village Burger, Hawaii
Grass-fed beef is a big deal in Hawaii, and Village Burger is no exception. In the heart of Hawaii's pasture country, all beef and veal here are pasture-raised without hormones or antibiotics. So order your burger with beef, veal, fish, or one of two vegetarian patties, and top it with house-made tomato marmalade, grilled onions, goat cheese, and wasabi mayonnaise. A side of French fries completes the meal.
Location: Parker Ranch Center, Waimea, Hawaii
Website: https://villageburgerwaimea.com/
Phone: (808) 885-7319
Store Hours: 10:30 am to 5:00 pm daily
Pint + Jigger, Hawaii
Whether you enjoy a private table or sitting at a lively bar, this bar and restaurant have the vibe that you're looking for. There are plenty of beers (and cocktails) on draft, along with a full bar, to satisfy your drink craving. However, we are here to review burgers, and the Pint + Jigger Quickie is a great one. A five-ounce stout burger comes standard with beer cheese, lettuce, garlic aioli, and a pickle. Still, you can add a fried egg, bacon, avocado, jalapeños, or fried onions, depending on how decadent you feel.
Location: 1936 S. King Street, Honolulu, HI 96826
Website: http://www.pintandjigger.com/
Phone: 808.744.9593
Store Hours: 4:30 pm-Midnight from Mondays-Thursdays 
4:30 pm-2 am from Fridays-Sundays 
Livestock Tavern, Hawaii
The recent sister restaurant to famous Lucky Belly, this cocktail tavern serves up one of the most delicious and decadent burgers in town. The Livestock Tavern Burger comes in at $18, making it one of the priciest on our list, but it comes with bacon-onion marmalade, Gruyere cheese, fresh frisee greens, and tomato a brioche bun. So if a fancier burger at a trendy hotspot is what you're after, you'll undoubtedly find it here.
Location: 49 North Hotel Street, Honolulu, HI 96817
Website: http://livestocktavern.com/
Phone: 808-537-2577
Store Hours: Monday 5–10 pm
Tuesday 5–10pm
Wednesday 5–10pm
Thursday 5–10pm
Friday 5–10pm
Saturday 10am–2pm, 5–10pm
Sunday 10am–2pm, 5–10pm
What are your other suggestions on the best burger restaurants in Hawaii? Please share your thoughts with us in the comment section below!