Connecticut is the third smallest state by size in the US and the 29th most populous. This southernmost state has the highest per capita income and the second-highest level of human development. Its capital is Hartport, and the largest city remains to be the bridge port.
Connecticut is a hub of traditional flavours of its people, including the mixture of coal-fired and frozen yogurt and a local lobster roll recipe. Make your stay or visit to Connecticut more enjoyable by visiting their numerous upscale breakfast restaurants for a taste of their local dishes and an all-American Cuisine featuring other recipes from different parts of the world.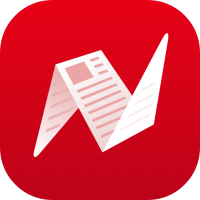 We have made work easier for you to look for the best breakfast restaurant to provide a list of the best spots in Connecticut.
The Place 2 Be, Hartford
The Place to be, as the name suggests, is a spot where you can have your breakfast from 7 am at their restaurant at 615 Franklin Ave, Hartford, CT 06114, United States.
Enjoy a beautiful morning eat at a cosy restaurant and get a taste of the modern digs from varying American Cuisine from their extensive menu. 
The Place offers a wide range of breakfast nourishments, including their famous chicken and waffles, bottomless mimosas, double hot chocolate, and corned beef hash omelette.
Start your day with some great coffee and a quick bite in a casual environment. You can also order delivery, takeaway, dine-in, or curbside pickup.
Feel free to contact them at (+1 860-904-7891) for more information and inquiry.
Cosmic omelette, Manchester
Sometimes you wake up and feel the urge to go for a more egg-centric meal to start your day. Cosmic Omelette Restaurant has made sure that your desires are catered for in their spot, where you will get the most delicious egg meals for breakfast in Manchester.
Their great tea and coffee selections come in handy with their quick bites and vegetarian options.
One notable aspect about this spot is that you'll be amazed by the numerous quirky art and paintings all over the restaurant. You'll never get enough of their art gallery, and this is a stunning nature for those who love art.
Their omelettes, hash browns, biscuits and gravy, cream cheese, homemade corned beef, and pancakes have taken the hearts of many as they remain the most popular bites for most customers. I believe you wouldn't want to miss that too. You can stop in by at their restaurant at 485 Hartford Rd, Manchester, CT 06040, the USA, to get their services or reach out to them at 
(+1 860-645-1864)
Elm Street, Stamford
Have you tried any Greek Cuisine before? Or are you searching for a spot for such in Stamford? 
Well, Elm Street restaurant has got you for the best Greek and American eats of all time. This storied family-owned enterprise is proficient in providing the comfiest environments for getting a kick out of your quick bites and modern digs.
You're sure to get breakfast services all day at Elm Street and creative, unique items to fulfill every palette that there can be. Their specialty includes popular nourishments, including milkshakes, burgers, waffle towers, and brunch.
They are situated at 463 Elm St, Stamford, CT 06902, the United States, where you can visit them for dining in and curbside pick up or call them at (+1 203-325-1141)
Brooklyn Country View Restaurant, Brooklyn
Wake up to the elegance of Brooklyn Country View restaurant and enjoy great coffee and tea selections.
It is a family-owned business at the Brooklyn country club ready to serve you breakfast items throughout the day, starting from 7 am to 2 pm.
Customers here are always satisfied with the enormous amounts of food offered, and it is not just a matter of quantity for the quality of the food is also top-notch. The environment itself is spacious enough, especially the dining area creating an airy atmosphere.
Visit them at 170 South St, Brooklyn, CT 06234, the United States, for their services, including dine-in, curbside pickup, and outdoor seating as you enjoy their great selection of beer, breakfast, and other meals.
Visit their website or call them via (+1 860-774-1200).
Eggs & Co, Newton
If you're looking for somewhere to have your breakfast, then Eggs & Co is the Place to be for the best American eats.
You can dine alone or with your family in this breakfast spot which is family-friendly and has a kid's menu.
As you go through their extended food options on their menu, don't forget to try out their most popular meals, including the Eggs Benedict, a source of energy and proteins for an excellent start to the day.
Their breakfast is served in various ways where you can try their sandwiches, egg platter which is inclusive of the Greek Cuisine like the beef and lamb blend prepared with traditional spices and the Greek omelette which make up their newest bite called the GYRO!
  Pay them a visit at 71 S Main St, Newtown, CT 06470, United States, or call them at (+1 203-491-2727) for more information.
Did you like the above suggestions? Please leave your comment!