Are you in any of Alaska's counties looking to grab breakfast or brunch and need some great suggestions? This State has not been left out as far as breakfast restaurants are concerned, as almost all of its counties are surrounded by classy joints that offer these services.
Below is a list and description of some of the most appealing Breakfast Restaurants in Alaska.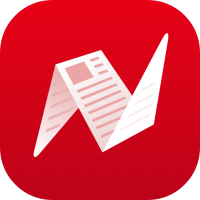 Jack Sprat, Girdwood, AK
Imagine having your breakfast at a cozy restaurant right at the top of a hill. Now that has been made a reality by Jack Sprat's breakfast Restaurant in the hills at Girdwood.
Jack Sprat is a classy Restaurant that sits beside a resort, thus offering high standard services accompanied by state-of-the-art architecture that has maximized a wood-dominated design that allows the customers to overlook the hills and have a beautiful view of the area.
Their creativity has created these airy environments and the preparation of their dishes as per their extensive menu. They consider all people, including meat lovers and vegans, who are served side by side here.
As their slogan states, they offer Fat and Lean world cuisine for their guests to inspire and educate them through food. You can enjoy Alaskan seafood and local organic produce. 
Come in by Jack Sprat restaurant and have different world flavours that upgrade with every new menu. They also offer outside fire and seating, outdoor heated dining, curbside pick up, Dine, and Take away.
You will be served with alcoholic drinks, including beer and wine, from the onsite bar and other beverages, including cocktails.
You can visit their restaurant located at 165 Olympic Mountain Loop, Girdwood, AK 99587, United States, or you can call them at (+1 907-783-5225).
Zach's Restaurant, Fairbanks, AK
This restaurant offers your favourite American Cuisine dishes.
While at Fairbanks, visit Zach's Restaurant for a hearty breakfast, brunch, and lunch.
The restaurants allow the curbside express where you can pay online, pre-order, and your order will be delivered to your car, or you can dine in by walk-in as well as make reservations. It's cozy enough for gatherings, as friends or family for drinks and good food.
It's a classy restaurant with high-quality service and intelligent choices on the menu with meals starting from 10$. Please pay them a visit for the best local seafood and steaks that are well grilled, not forgetting the full bar for the drinks.
For Dine and curbside pick up, visit them at Sophie station suites 1717 University Ave S, Fairbanks, AK 99709, United States, or you can call them at ( +1 907-479-3650)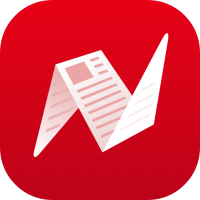 IHOP, Wasilla, AK 
IHOP restaurant in Wasilla is just one of the many branches they have around the states. You will be welcomed by delicious and well-made American Cuisine for breakfast, brunch, and lunch.
This joint is known for awesome world-class pancakes for your breakfast and many more morning eats. You can experience an American Family setting and mode at IHOP.
Their everyday dining experiences filled with favourite American dishes for breakfast and lunch have been in existence for 60 years. You will get friendly and warm service with pocket-friendly food prices.
Please don't shy away from having your casual breakfast at IHOP; you can pop in anytime and enjoy items from their long list of options, with food for all ages included. If you're anywhere in Wasillas, visit the IHOP restaurant just around the corner at Creekside plaza 1890 East Parks Hwy for your favourite pancakes and American dishes.
The Catch Restaurant & Bar, Soldotna
The CATCH restaurant is an upscale spot for your favourite breakfast and brunch served with high notch service. It's located at Alaska Angler's Inn,  44715 Sterling Hwy, Soldotna, AK 99669, United States.
You can always come in for your solo dining, brunch with friends, or even as a group for the bar services. Enjoy your wines and spirits, beer, cocktails, alongside some great live music. Feel free to make your reservations in this casual environment for your breakfast and more dishes.
Apart from a great breakfast, they are also proficient in preparing the best seafood around Soldotna.
This restaurant would be a must-visit for anyone planning to start their day in a lively environment and vibe.
Enjoy your takeaway or dine in where you can have your breakfast as you enjoy warm conditions from their fireplaces.
Call them at ( +1 907-420-0508) for more.
Snow City Cafe, Anchorage, AK
One of the reasons you should visit this particular restaurant in Anchorage is that they serve organic food that is well prepared and differentiated to cater to their customers' different age groups and meal specifications.
As is the norm with Snow City Cafe, the Anchorage locals are used to making reservations before visiting the restaurant as its popularity attracts big numbers. That, however, shouldn't stop you from accessing their curb drive pick up and delivery of your meal of choice.
You can enjoy a bottle of beer, wine, or a cup of coffee only if you visit them at 1034 W 4th Ave, Anchorage, AK 99501, United States, or call them at ( +1 907-272-2489)
Consider visiting these restaurants in Alaska for the best meals and services that meet the value for your money.