Occasionally, most people don't like preparing breakfast Early in the morning. Thus, they prefer to use the services of breakfast Restaurants around them. We'll highlight some of the best Breakfast Restaurants in Alabama if you need their services sometime.
Alabama is a southeastern state in the USA, and it's famous for its numerous inland waterways. It stands as the 24th most popular state in the USA, with Birmingham as the most populous county. Its capital is Montgomery County.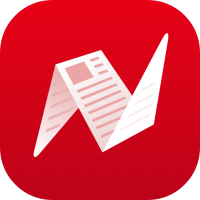 Check out these fantastic breakfast restaurants near you.
Big Bad Breakfast Birmingham, AL
Brighten up your day with some exciting daytime eats. Visit Big Bad Breakfast for some of the best and hearty Biscuits or waffles in a remarkable contemporary space.
Their service options provide for Curbside pickups, Dine-in, Deliveries, takeaways, and outdoor sitting. Whenever you're out for breakfast or solo dining, you can try out their great tea and coffee selections.
It has a chilled ambience, raised seats, and a bar on sight for those who'd love to chill over a drink, including beer and cocktails. Don't be troubled about your kids' menu and maximum safety as you enjoy your meal.
Enjoy all your southern favourite local cuisine, breakfast, and dishes brought to the table by the best chefs at Big Bad Breakfast in 5361 US-280, Birmingham, AL 35242, United States. You can also contact them via their number ( +1 205-490-7568).
First Watch, Vestavia Hills, AL
First Watch restaurant is one of the chains of the First Watch Restaurant in Vestavia Hills. It's a unique and upscale environment to enjoy your breakfast. It's an award-winning restaurant proficient in serving one the best breakfast, lunch, and brunch.
Pop in and grab a health-minded meal from the various options provided on the menu.
They serve delicious soup, salads, and omelettes and perform traditional and local cuisine all prepared to order.
This cafe line in Vestavia Hills is placed in a beautiful location with outdoor seating. Pass by and have a nice meal and specialty Juices and Chickichanga.
The traditional local favourite includes savoury chicken Sausage patties, bacon, smoked ham styled with cage-free eggs, sausage links of pork or turkey, Served with seasoned potatoes, and whole-grain artisan toast.
Visit them at Vesta Hills City Centre 700 Montgomery Hwy # 188, Vestavia Hills, AL 35216. For Dine-in and Take away or call them at  (+1 205-979-6827)
D'Road Cafe, Montgomery
 Have you been looking for a Latin- American cuisine spot?
You can get these services in Montgomery at 121 Montgomery St, Montgomery, AL 36104, United States, where you can grab Miss Janet's housemade dishes in a modest convivial space.
This Venezuelan restaurant offers small plates, quick bites, organic plates, and vegetarian options.
Visit this joint for exciting architecture and an excellent environment for your breakfast, lunch, or brunch. You can also make reservations by visiting them or calling them at (+1 334-328-2938).
Don't miss out on your Venezuelan, Mexican, and any other Latin breakfast while in Montgomery.
Another Broken Egg Cafe, Mountain Brook, AL
The egg lovers will fall in love with Another Broken Egg Cafe, for they specialize in preparing egg dishes and other related breakfast, brunch, and lunch meals.
Eggs add a magical taste to most meals and dishes. This restaurant chain has been innovative and creative enough to make sure they satisfy most of your egg desires.
You'll enjoy other breakfast specials from them, including waffles, Mimosa, pancakes, and more. These meals can be taken along with a fresh, handcrafted cocktail.
You can Dine in, order delivery, take away or use the curbside pick up services. The cafe also has a bar on-site for those who would love to enjoy alcoholic drinks.
Ask for a southern-inspired dish at Another Broken Egg Cafe at 2418 Montevallo Rd, Mountain Brook, AL 25223, the United States, before 2 pm when the restaurant closes. You can also call them at (+1 205-871-7849).
Hazel's Nook, Gulf Shores
Start your day with a casual 1950's atmosphere as you go back in time and enjoy a memorable breakfast in the Shores.
 Hazel's Nook is your spot for customized meals and old-time country breakfast, where you are offered a delicious breakfast buffet. You can pass by for breakfast, brunch, and lunch on your way to the beach.
They are quite a flashback with their architecture, traditional dishes, including the official Alabama biscuits, country vegetables, home cooking, checkered tablecloths, and retro decor.
Plan to visit them from 6 to 2 pm at their Gulf shores restaurant 120 E Fort Morgan Rd, Gulf Shores, AL 36543.  
For your breakfast and lunch buffets, you can Dine-in and take away. You can also reach them via email: info@hazelsnook.com or at (+1 251-968-7065).
Have you tried any of these restaurants? What was your experience? Leave your comment!