You've probably seen a couple of these blockbuster hits, but did you know some of them were filmed in Tennessee? Until a few decades ago, Hollywood studios and surrounding areas were the filming locations in Tennessee for many movies. From classic drama to comedy, please take a look at our list of three famous movies and films set in Tennessee: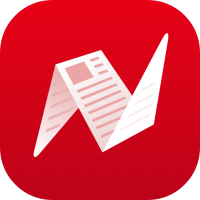 Novitiate (2017)
Novitiate was set in 1964, which features Cathleen Harris, who spent close to two years at the Convent of the Beloved Rose in her home state of Florida, first for six months as a postulant and then for three months as a young novice. Cathleen was raised in a home without faith, let alone Catholicism, unlike the other postulants and novices. She may therefore be more secure in her decision to become a nun, which went against the wishes of her divorced mother, than some of her colleagues, for whom this life course may be more innate. This convent has been the home of Mother Marie Saint Clare, its abbess, for many years, but she hasn't left for forty years. As the voice of God within the walls of the convent, Reverend Mother does not tolerate any of the sisters questioning her authority. Additionally, she believes that Catholicism, which she has known all of her life, is perfect. Thus, when the Second Vatican Council - commonly referred to as Vatican II - is proclaimed, she refuses to implement any of the changes, let alone discuss it with any of the sisters, especially Sister Mary Grace, the Mistress of Postulants and Novices. The latter has a more contemporary view of the church. This sets the stage for Sister Cathleen's pursuit of becoming a nun, a process that tends to be harder than it appears. Whether she makes it to nun is affected by the Reverend Mother's rigorous methods and refusal to modernize.
Scarritt Bennett Center, Nashville, Tennessee, USA
Former Robertson County Schools Central Office - 2121 Woodland Street, Springfield, Tennessee, USA
Nashville, Tennessee, USA
Springfield, Tennessee, USA
Tennessee, USA
Hollywood to Dollywood (2011)
Hollywood to Dollywood shares the story of twin young men from North Carolina riding on the fumes of a dream to meet their idol, Dolly Parton the 'Backwoods Barbie', find more than what they bargained for in an RV named Jolene. The screenplay could not be delivered to her, so they traveled across the country to personally deliver it. Mike Bowen drives the RV (named Jolene) that Gary and Larry Lane are traveling in from Dollys star on the Hollywood Walk of Fame to Pigeon Forge, Tennessee. Across the heartland, our intrepid travelers meet everyday Americans at rest stops, RV parks, bars, and hair salons along Interstate 40. The journey is one of discovery for the brothers, as well: their relationship with their parents; their hopes, fears, and ambitions; of having the COURAGE to tell their own story, with a fear they might lose their family in the process; and the joy of realizing they are most significant demanding their screenplay to Dolly Parton and finally getting the acceptance they have felt from her throughout their lives. A modern-day Wizard of Oz with the twins as our contemporary Hollywood to Dollywood is both a road-trip documentary and a civil rights odyssey, taking audiences along the Yellow Brick Road as well as seeing Dorothy, Dolly, Tinman, and Lions along the way.
Dollywood - 1020 Dollywood Lane, Pigeon Forge, Tennessee, USA
Undefeated (2011)
Undefeated is a story about three underprivileged students from Memphis and their volunteer coach who helps them overcome obstacles on and off the field. North Memphis High School's Manassas High School has never won a playoff football game since its founding in 1899. Former high-school coach Bill Courtney offered to help turn around the Manassas Tigers in 2004. Nurturing his players' physical and emotional strengths, Courtney's efforts pay off in 2009, when the Tigers, led by their star player O.C., seem to have a chance to break their school's 110-year losing streak and finally win a playoff game. 
Bonus: Here are more movies set in Tennessee:
Nashville (1975)
Inherit the Wind (1960)
The Client (1994)
The Notorious Bettie Page (2005)
The Thing Called Love (1993)
What can you say about these films? Please share with us your thoughts in the comment section below!
Sources:
https://en.wikipedia.org/wiki/Novitiate_(film)
https://www.imdb.com/title/tt4513316/locations?ref_=tt_dt_dt
https://www.imdb.com/title/tt4513316/locations?ref_=tt_dt_dt
https://www.imdb.com/title/tt1855226/?ref_=ttpl_pl_tt
https://en.wikipedia.org/wiki/Undefeated_(2011_film)
https://www.imdb.com/title/tt1860355/?ref_=ttpl_pl_tt
https://www.imdb.com/list/ls004281283/