Whether you are searching for a classic hamburger or a unique gourmet option finished off with every topping your heart desires, there is a burger joint in Colorado to meet your needs. These burger joints are beloved by Coloradans for fresh meat, unique toppings, and hot fries. So be like a true Coloradan and top your burger with green chile peppers, or experience something new by topping your burger with peanut butter or a fried egg. No matter how you like your burger, these best burger joints are here to serve up the best burger of your life when in Colorado: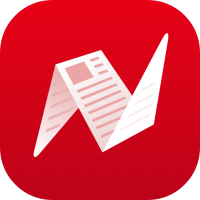 The Cherry Cricket, Colorado
The Cherry Cricket has been grillin' up some of the best burgers in Denver since 1945. The "Cricket Burger" is a classic favorite that is sure to cure your burger craving. However, the best things about Cherry Cricket are the toppings and craft beer. There are over 30 different cheeses to choose from for your cheeseburger. And the exciting sauces and toppings, such as grilled pineapple, peanut butter, a fried egg, green chile, or grape jelly, will make your burger just as unique as you are. 
Location: 2641 E 2ND AVE | DENVER, CO 80206
Website: http://www.cherrycricket.com/
Phone: 303.322.7666
Store Hours: Open at 10 am from Mondays to Sundays 
Crave Real Burgers, Colorado
Get a Certified Colorado ground beef patty at Crave Real Burgers. This beloved burger joint has grown to multiple locations in the Centennial State. Crave makes a great classic burger. Get your burger on a regular bun or between two grilled cheese sandwiches or even glazed doughnuts. With various topping, sauce, and bun options, this place is perfect for the adventurous eater. 
Location: 7465 N Academy Blvd, Colorado Springs, CO 80920
Website: http://craverealburgers.com/
Phone: (719) 264-7919
Highland Tap & Burger, Colorado
For a great burger, whether you crave an average burger or something more unique, head to Highland Tap & Burger. The food brings in the crowds, but the atmosphere keeps people coming back. With Colorado beers on tap, a great patio, and plenty of big-screen TVs for the sports fans, Highland seems to have what burger lovers want.
Location: 2219 W 32nd Ave, Denver, CO 80211
Website: http://highlandtapdenver.com/
Phone: 720-287-4493
Store Hours: 11:30 am to 10:00 pm from Mondays to Sundays 
Larkburger, Colorado
Larkburger is a Colorado favorite with 13 locations statewide. This environmentally-friendly burger joint not only offers beef burgers but turkey, ahi tuna, and veggie options too. However, if you crave a good burger, try nothing else than the classic Lark, which consists of Black Angus beef. All sauces and dressings are made locally at Larkburger. Don't walk out the door without trying the truffle fries. 
Location: 2525 Arapahoe Avenue Boulder, CO 80302
Website: http://larkburger.com/
Phone: (303) 444-1487
Store Hours: Sundays to Thursdays from 11 am–8 pm;  
Fridays to Saturdays from 11 am – 9 pm
TAG Burger Bar, Colorado
TAG Burger Bar has a strategy for burger success. All picky eaters will have a blast at TAG choosing their options for the perfect burger. First, select your protein, where options vary from classic beef to veggie to bison to even salmon. Then select your bun, with options gluten-free eaters will applaud. Lastly, don't forget the toppings, many of which come from local artisans. The Andrew Jackson burger seems to be a popular selection, a burger made with three different slices of meat and topped with black truffles, an egg, and brie. 
Location: 1222 Madison St Denver, CO 80206
Website: https://tagburgerbar.com/
Phone: 303.736.2260
Store Hours: Mondays to Sundays from 4 pm to 9 pm
What can you say about these best burgers in Colorado? Please share with us your thoughts in the comment section!