Arguably America's favorite food—the burger—each state will undoubtedly have its fair share of mouth wateringly good options. However, Connecticut should win the ultimate taste bud award, as the state boasts the creation of the humble hamburger in 1900. From dives to everyday options, food trucks, and high-end options, dive mouth first into Connecticut's hamburger scene.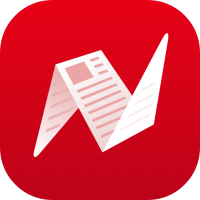 Here are a few of the best burger restaurants to dine in when in Connecticut:
Haywire Burger Bar, Connecticut
Haywire Burger Bar specializes in hand-formed burgers made with antibiotic- and hormone-free meat. Despite offering more than just burgers, their selection of burgers is what stands out on the menu. Top burger choices are the Haywire, with bacon, cheddar cheese, caramelized onions, chipotle sauce, Cranberry Turkey Burger, and Burger Blues, which is topped with blue cheese caramelized onions, sautéed mushrooms, and bbq sauce.
Location: 730 Boston Post Road, Westbrook, CT 06498
Website: http://haywireburgerbar.com/
Phone: 860-391-8479
Store Hours: 4 pm to 9 pm from Mondays to Thursdays 
12:00 noon to 9:00 pm from Fridays to Sundays 
Engine Room, Connecticut
If you've not yet had the chance to visit the Engine Room, let us suggest it as a top food bucket list item. This beautiful restaurant has a great atmosphere created by the wood and brick walls, industrial feel, and open kitchen/bar. Aside from their weekend brunch, their burgers are stand-out. Menu options include the Hot Fire, which is topped with habanero cheddar sauce, salted onions, bread n' butter pickles, and mushroom burgers, with local mushrooms, locally made cheese, and a special aioli sauce.
As part of a newly renovated Lathrop Marine Engine building, we offer 16 craft beers on draft, the area's largest bourbon selection, craft cocktails, a full wine list, and an American comfort food menu featuring our country's most beloved dish, the burger.
Location: 14 Holmes Street, Mystic, CT 06355
Website: http://www.engineroomct.com/
Phone: 860.415.8117   
Store Hours: 11 am - 10 pm from Monday - Thursday
11 am - 11 pm from Friday & Saturday
10 am - 2 pm from Sunday (Brunch)
2 pm - 10 pm on Sunday (Dinner)
Hapa Food Truck, Connecticut
This deliciousness of this mobile machine has carefully considered every detail of the burger, including the specialty-made brioche buns made with a Filipino purple yam. The menu at Hapa is relatively small, yet dishes are packed with flavor. The two burger options are the Hapa Burger and the Ahi Burger. Both are equally delicious.
Location: 575 pacific street. Stamford, CT.
Website: http://www.hapafoodtruck.com/
Phone: +1 203-998-5918
Store Hours: 4 pm to 10 pm from Mondays to Sundays
South End Uncorked, Connecticut
South End Uncorked has fabulous dishes that pack a punch of unique flavor combinations. For example, the massive Uncorked Double Double Cheeseburger is topped with homemade sauce and ketchup, zucchini pickles, and is accompanied by hand-cut fries. This is perfect for sinking your teeth into!
It doesn't matter if it's a brunch, lunch, or dinner for your family, an evening with friends, or a party venue for your private event, the concept behind the South End Restaurant Group is to provide the best experience possible and to provide atmosphere, service, and food.
Location: 15 Elm Street, New Canaan, CT 06840
Website: http://seuncorked.com/
Phone: (203)-920-1212
Store Hours: Mondays from 4 pm - 10 pm
Tuesdays to Saturdays 11 am to 11 pm
Sundays from 11 am 10 pm
Black Cat, Connecticut
Located in historic Georgetown, Black Cat serves up half-pound burgers with numerous delicious meals as well as a create-your-own option. The Georgetown Burger is a spicy peppercorn-crusted burger with bacon, caramelized onion, Gruyere cheese, and sauce, and the veggie burger is topped with lettuce, tomato, and salsa. 
Black Cat Grille offers casual dining options including shareable appetizers, juicy burgers, slow-roasted ribs, hearty sandwiches, and fresh salads and entrees to please everyone.
Location: 58 Redding Road, Redding, CT 06896
Website: https://www.blackcatct.com/
Phone: 203-587-1276
Store Hours: 11:30 am to 10:00 pm from Mondays to Sundays
Any more suggestions on which burger restaurants are must-visit in Connecticut? Share them in the comment section below!