Among all the new cuisine styles popping up across Georgia, the classic burger remains a staple. From unique topping options to various bread choices to oversized portions and more, burgers are quickly becoming one of the most versatile menu items. But, no matter how you make it, the burger remains on the top of the favorite foods list, and you can find the best ones at these best burger joints in Georgia.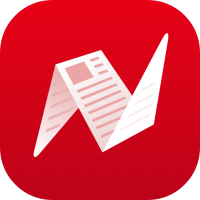 Here are a few of the must-try burgers in Georgia:
Big Picture Burgers, Georgia
The vintage, silver-screen vibe isn't what you'd typically expect from a burger joint, but rest assured, the flavor is everything you could want. In Big Picture Burgers, every burger is cooked fresh to order, giving you the choice of beef, turkey, or chicken. Then, build it just the way you want with classic toppings or premium favorites, like jalapenos, fried pickles, or spicy pimento cheese. Their menu is action-packed with other tasty classics, and don't forget to ask about their secret menu items!
Location: 1114 Ga Hwy 96 suite D2 Kathleen Ga 31047
Website: https://www.bigpictureburgers.com/
Phone: 478-987-0512
Store Hours: 11:00 am to 8:00 pm on Mondays, Wednesdays, Thursdays, and Sundays;
11:00 to 9:00 pm on Fridays to Saturdays
Closed on Tuesdays
Certified Burgers and Beverage, Georgia
These burgers in Certified Burgers and Beverage have earned the seal of approval from locals and vacationers alike. Their full suite of specialty burgers is unlike any other. Chorizo and lamb patties, fried salami, poutine, carrots, sauerkraut, and jalapeno crema are just a few of the oddities you'll find on the menu. It's an adventure in eating you won't soon forget.
Location: 44 Midway Sq, St Simons Island, GA 31522, United States
Website: http://www.certifiedburgersandbeverage.com/
Phone: +1 912-268-4330
Store Hours: 11:00 am to 9:00 pm from Mondays to Sundays
Green Truck Neighborhood Pub, Georgia
Green Truck Neighborhood Pub is famous for its craft beer and burger pairings. Everything is handmade in-house, from ketchup and salad dressings to hand-pressed patties, and they source local ingredients and supplies to bring you an authentic farm-to-fork experience that also supports the local community. Their mission is vital, but their burger flavors are even more substantial.
Location: 2430 Habersham St., Savannah, GA 31401 
Website: https://greentruckpub.com/
Phone: (912) 234-5885
Store Hours: 11:30 am - 2:30 pm on Fridays to Sundays

4:30 pm - 9:00 pm on Wednesdays - Saturdays
4:30 pm - 8:00 pm on Sundays
The Rookery, Georgia
The Rookery has enjoyed a long-standing history in one of the state's biggest metros. Their award-winning burgers keep the place packed, featuring items you don't find on most burger menus. Must-try items include their Coca-Cola ketchup, sriracha mayo, or special Jimmy Carter burger that features peanut butter and Applewood smoked bacon.
The Rookery was born during an era that saw Jimmy Carter ascend to the White House and Macon's Capricorn Records release hit after hit, making music history. The Rookery serves Allman Burgers, and Jimmy Carter shakes to Maconites and travelers from all over.
Location: 543 Cherry St., Macon, GA 31201
Website: http://www.rookerymacon.com/
Phone: 478-746-8658
Store Hours: 11am - 10:00pm on Mondays to Thursdays 
11am - 10:30pm on Fridays to Saturdays
11am -10:00pm on Sundays
Farmhaus Burger, Georgia
Some folks agree that no burger is complete without a frosty shake, and Farmhaus Burger is serving the best of both. This locally sourced eatery knows how to make a high-quality burger that not only tastes good it's also good for you. Then, pair it with a spiked milkshake to complete the experience.
Location: 1204 Broad St – Augusta, GA 30901
Website: https://farmhausburger.com/
Phone: (706) 496-8771
Store Hours: 11:00 am–9:30 pm on Mondays to Saturdays; Closed on Sundays
Have you tried their burgers in Georgia? Then, let us know your dining experiences in the abovementioned burger restaurants!