New Jersey isn't just highways and beaches, contrary to popular belief. Instead, in New Jersey, you'll find temperate deciduous forests dotted with concrete jungles. As a result, it should come as no surprise that Fort Lee, NJ, was once the epicenter of East Coast film studios. While this four-seasoned state isn't as huge as it once was, its scenic landscape still serves as a backdrop for indies and blockbusters. So naturally, this results in various locations to be used in film production.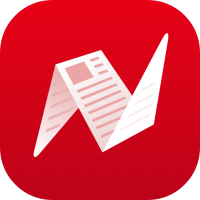 Here are three of the famous movies and films set in New Jersey:
The Irishman (2019)
The Irishman is about Frank Sheeran, who recalls his loyalty to the Bufalino crime family and the secrets he kept. During his career, Frank "The Irishman" Sheeran has thought about a lot. Former labor union official and hitman, he learned to kill while serving in Italy during World War II. He now looks back on his mob career and the hits that defined it, maintaining connections with the Bufalino crime family. In particular, the role he claims to have played in the disappearance of Jimmy Hoffa, the former president of the International Brotherhood of Teamsters who mysteriously disappeared in late July 1975.
Northern State Prison, Newark, New Jersey, USA
East Jersey State Prison, Avenel, New Jersey, USA
Spruce Street, Paterson, New Jersey, USA
Market Street, Paterson, New Jersey, USA
Jersey Boys (2014)
French Castelluccio (John Lloyd Young) and his friends start the story in New Jersey, where the options for future employment seem limited. Avuncular kingpin Angelo "Gyp" DeCarlo (Christopher Walken), who is in charge of the neighborhood, may be one of their paths to success, as is show business. It seems impossible for the boys to become famous musicians until they invite Francesco to perform with them in their band and rename him Frankie Valli. His unique falsetto voice captivates the girls in the audience, which signifies that things are about to change. Records Producer Bob Crewe (Mike Doyle) eventually agrees to record them as a solo act, but the budding performers become frustrated when the record company drags its feet. Finally, as a result of an unusual source of inspiration, they name themselves The Four Seasons. The equation is completed with the addition of songwriter-musician Bob Gaudio (Erich Bergen). The crew double-tracks Valli's voice when they hear Gaudio's composition "Sherry" and helps create a sensation in the country. Eventually, however, specific difficulties begin to undermine the band, including financial problems, internal rivalries and tensions among bandmates, and Valli's long periods on the road away from his wife and children. A screenplay by Marshall Brickman and Rick Elice, the co-authors of the original musical, was produced and directed by Clint Eastwood.
The Wrestler (2008)
The Wrestler is about Randy "The Ram" Robinson, better known by his stage name Randy Ramzinski, is an aging wrestler who achieved fame in the 1980s. Randy has been a wrestler for twenty years, and he barely manages to make ends meet by working part-time at a grocery store during the weekdays. A rematch against one of Randy's most famous opponents, the Ayatollah, on the 20th anniversary of their meeting gives him a chance for redemption. Randy, however, suffers a heart attack and is forced to retire. Randy is forced to start over after his career ends. When he tries to start a relationship with a stripper named Cassidy, he is constantly ignored. Additionally, Randy attempts to reconcile with his daughter Stephanie whom he abandoned at a young age, but she rejects him due to what she sees as his shortcomings as a parent.
Stiletto Club, Carlstadt, New Jersey, USA
Convention Hall, Asbury Park, New Jersey, USA
Rahway, New Jersey, USA
Robert Wood Johnson University Hospital, Rahway, New Jersey, USA
Asbury Park, New Jersey, USA
Dover Ballroom, Dover, New Jersey, USA
Elizabeth, New Jersey, USA
Frenchy's Bar & Grill, Roselle Park, New Jersey, USA
Hasbrouck Heights, New Jersey, USA
Martha Washington Apartments, Clifton, New Jersey, USA
Mieleville Home Park, Hazlet, New Jersey, USA
1230 East Linden Avenue, Linden, New Jersey, USA
Bayonne, New Jersey, USA
Dover, New Jersey, USA
Garfield, New Jersey, USA
Linden, New Jersey, USA
Bonus: Here are more movies set in New Jersey:
Clerks (1994)
Be Kind Rewind (2008)
The Adventures of Buckaroo Banzai Across the 8th Dimension (1984)
I.Q. (1994)
Beer League (2006)
Please share your ideas on more movies set in New Jersey:
Sources:
https://en.wikipedia.org/wiki/The_Irishman
https://www.imdb.com/title/tt1302006/locations?ref_=tt_dt_dt
https://en.wikipedia.org/wiki/Jersey_Boys_(film)
https://www.imdb.com/title/tt1742044/locations?ref_=tt_dt_dt
https://en.wikipedia.org/wiki/The_Wrestler_(2008_film)
https://www.imdb.com/title/tt1125849/locations?ref_=tt_dt_dt
https://www.imdb.com/list/ls004889787/