California boasts hundreds of bars, restaurants, pubs, and fast-food joints. McDonald's, In-N-Out, and the American icon California Burger typically served on sourdough buns, combining to create the city's culinary reputation.
Hamburger is derived from the German city of Hamburg. Nevertheless, the beef sandwich was perfected in California, creating a meal that can be both fast-food and a culinary delicacy. Maybe it's because California is an agricultural paradise with some of the best, freshest ingredients on earth.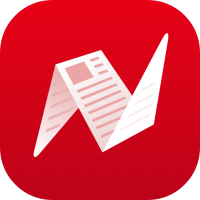 Check out these best burger restaurants in California:
The Habit Burger Grill, California
Neither fast-food nor a restaurant, The Habit is relatively new to the burger scene, but it has devoted fans who won't accept anything else. Chain restaurants are sprouting up everywhere, with long lines constantly. Here at Pure Burger, the burgers are essential, with thick fries, hand-battered onion rings, and thick, sweet shakes made with natural ice cream. The burgers are necessary to keep it short; the fries thick, and the onion rings hand-battered. Keeping things simple is sometimes the best course of action. Despite using the leanest beef of all burgers, The Habit delivers a deliciously juicy and greasy burger.
Location: 17320 Red Hill Ave. Suite 140, Irvine, CA 92614
Website: https://www.habitburger.com/
Store Hours: Mondays to - Fridays from 8 am -5 pm 
The Apple Pan, California 
It may appear a bit questionable from the outside, as it has a shack-like appearance, only stools and cash registers that look like they belong in an antique store. However, The Apple Pan is a landmark for foodies in California. Burgers are great and messy, the service is hilariously grumpy, and the crowd is well-behaved, well, for a burger joint. With a simple menu, classic burgers, and delicious desserts, the hickory burger is a popular choice for barbeque sauce lovers, and the French fries are fresh and hot. The only downside? Cash only.
Location: 10801 Pico Blvd Los Angeles, CA
Phone: 310-475-3585
Website: www.applepan.com
25 Degrees, California
25 Degrees, located in the upscale Hollywood Roosevelt hotel, maybe the restaurant that best represents Hollywood's revitalization. Its name refers to the temperature difference between a medium-rare burger and a well-done burger. There's something exquisite about this hip all-night burger bar, with its retro Hollywood glam decor and crystal chandeliers. The onion rings and pomme fries are perfect for dipping into any of the dozen different gourmet sauces. Sandwiches, salads, and soups are also available, but their specialty is burgers. Try the #2, a tasty burger patty combined with grilled prosciutto and topped with cheese and pesto. Unfortunately, it's not cheap, but what do you expect of a burger joint inside the Roosevelt?
Location: The Hollywood Roosevelt. 7000 Hollywood Blvd. Hollywood, CA
Phone: 323-785-7244
Website: www.25degreesrestaurant.com
Laurel Tavern, California 
In Lauren Tavern, you'll find locals packing the tables and aisles long into the evening, almost any night of the week. The decor includes flooring reclaimed from a 1920s industrial warehouse, a butcher-block bar, and exposed brick. Patrons order off chalkboards at the bar and can choose from a dynamic selection of 16 American microbrews on tap, or for the wine lovers, a dozen wines by the glass highlighting West Coast boutique labels. The juicy hickory burger is almost a perfect meal with a beef patty dressed in caramelized onions, Tillamook cheddar, and a smoky sauce served with peppered steak fries.
Location: 11938 Ventura Blvd. Studio City, CA
Phone: 818-506-0777
Website: www.laureltavern.net
Tommy, California
Tommy's is the quintessential burger joint in a city that made burgers an enduring part of American life and has a cult-like following. While the burgers themselves aren't much, the topping is a sloppy blob of impressively tasty chili that seems to have magically addictive powers. As a result, there is always a crowd, no matter what time of day it is. Everybody from movie stars to residents eats chili burgers along the makeshift counter that lines the parking lot.
Original Location: 2575 W. Beverly Blvd., Los Angeles, CA
Phone: 213-389-9060
Website: https://originaltommys.com/
If you happen to have dined in any of these restaurants, kindly share with us your experiences! Hit the comment section below!