You don't have to look very far to find a delicious, juicy burger in Alaska. From classics cooked up with bacon and gourmet toppings to Alaskan specialties like salmon burgers, you'll fall in love with these five great burger joints in the Last Frontier.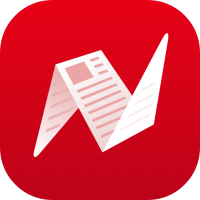 If you happen to be in Alaska, check out these best burger restaurants we have picked for you: 
Arctic Roadrunner, Alaska
Arctic Roadrunner is often voted the best cheeseburger in Anchorage, and it has been a tradition for decades. Try a salmon burger as an Alaskan twist on the classic burger.
Arctic Roadrunner is open every day from 10:30 am to 8:00 pm. For more details about their menus and services, visit their Facebook Page, call them at +1 907-561-1245. You are also very welcome to send in your questions, and their staff will gladly entertain all your queries. 
Longbranch Saloon, Alaska
Another Anchorage favorite, Longbranch Saloon Bar and Grill, serves one of the Anchorage area's most mouth-watering burgers. The Food Network singled out their burger in their "50 Burgers from 50 States" special, calling it a "must try" for the state of Alaska. One of its secrets is that the buns are handmade on site.
Longbranch Saloon is open every day at 11:30 am. They are also located at 1737 E Dimond Cir Anchorage, AK 99507. Below is their daily menu:
Monday - Pizza & Pitcher Specials $2.00 off
Tuesday - Wings & Buckets
Wednesday - BBQ Ribs $8.50
Thursday & Saturday - Steak Night
Friday - Fish Fry (starting at 11:00)
Sunday - Chicken & Spaghetti $8.50
If you want to know more about their menu and services, visit their website and Facebook Page. You may also contact them at +1 907-349-4142 and email them at branch_time@yahoo.com. 
Tommy's Burger Stop, Alaska
Award-winning Tommy's Burger Stop is where Anchorage residents and savvy visitors go when they need a burger fix. Enjoy good old-fashioned bacon cheeseburgers, go for something gourmet featuring bleu cheese, or try the Cajun burger if you like it hot.
Tommy's Burger Stop is located at 1106 W 29th PL, Anchorage, Alaska 99503. If you have questions about their menus, you may reach them through 907-561-5696 or send them an email at onelove@tommyburgerstop.com. If you want to check out their menu, you can look at their Instagram photos to see their mouth-watering burgers. 
Red Dog Saloon, Alaska
Juneau's Red Dog Saloon is another Alaska bar that serves up a mean burger. If you're not a beef fan, you can get buffalo or chicken burgers here.
Red Dog Saloon is located at 278 S Franklin St, Juneau, AK 99801, United States. They open at 11:30 am and closes at 9:00 pm. If you have questions, you may call them at +1 907-463-3658, and you may also visit their website to check their menus and services.
Cosmic Kitchen, Alaska
Homer's Cosmic Kitchen is another must-try and it puts out a heavenly burger on your plate! Try their taco burger for something different but delicious. Seafood burger selections include salmon and halibut with house-made Cosmic seasoning. Burgers are served on whole-grain buns. The owners chose the Cosmic name Kitchen from their friend, Brother Asaiah, who referred to Homer as "The Cosmic Hamlet by the Sea" in his numerous letters to the local papers.
Cosmic Kitchen is located at 510 E Pioneer Ave Homer, AK 99603, and they are open at 9 am from Tuesday to Saturday. If you have questions, you may send them an email at 
cosmickitchenhomer@hotmail.com, you can also visit their website, call them at +1 907-235-6355, and visit their official Facebook Page.
What can you say about these burger restaurants in Alaska? Send in your comments below!