If you are at home and starting to feel a longing for West Virginia's rugged landscapes, scenic beauty, and all-around almost heaven charm, don't worry. We know how you think. That's why we decided to put together an entertaining selection of movies filmed in Mountain State. So, grab your favorite snacks and enjoy a day on the couch. From films featuring our coal heritage to blockbuster hits with Hollywood stars set in our hills, you'll find something on this list to watch.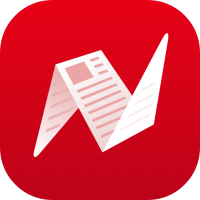 Here are three of the famous movies and films set in West Virginia:
Mine 9 (2019)
Mine 9 is about Appalachia, dubbed 'Devil's Playground' because of its mining industry. A group of veteran miners, all friends, and family, begin what could be an average day's work -- except a rookie, the son of one of our veterans, joins them. He is the god-son of the section leader, 18-year-old Ryan. Safety concerns are ever-growing at the mine, and Zeke (Section Leader and longtime coal mining veteran) struggles with the correct course of action, weighing, on the one hand, the safety of his men against the need to earn a steady wage in an economic slump. Today, however, fate intervenes when a massive methane explosion rips through the mine.
The men are engulfed in smoke, relying on nothing more than brains, brawn, and faulty self-rescuers (oxygen tanks that provide one hour of breathing air). The story of Mine 9 is about surviving against all odds; men are trapped in hell because of exploitation, greed, and circumstance.
The Glass Castle (2017)
The Glass Castle is about Jeannette Walls, who lives a nomadic life as a child with her painter mother Rose, her intelligent but irresponsible father Rex, older sister Lori, and younger brother Brian. Jeannette is severely burned while cooking unsupervised. Jeannette's home life is questioned by the doctor and social worker at the hospital, but Rex distracts them and takes her away. However, Jeannette is enchanted by Rex's plans for the family's dream home, a glass castle, as they leave town.
The family soon includes Jeannette's infant sister Maureen and remains on the move for years, eventually relocating to a dilapidated house in Utah. Jeannette nearly drowns when a drunk Rex aggressively teaches her to swim. He assaults the lifeguard, forcing the family - now pursued by the law and with no money - to go to Welch, West Virginia, where the children meet their grandparents and uncle Stanley. Rex moves his family into a dilapidated house in the wilderness, living without running water, gas, or electricity. When the family has not eaten in days, Rex takes their remaining money to buy food but returns home drunk after a fight. Sewing up his wound, Jeannette asks him to stop drinking, and Rex ties himself to his bed, successfully enduring withdrawal. Finally, he lands a job as a construction worker, and the family enjoys a comfortable Christmas.
Welch, West Virginia, USA
West Virginia, USA
Super 8 (2011)
Super 8 is about a steel mill in Lillian, Ohio, hosts the film's opening scene in February 1979. A car accident has claimed the life of Elizabeth Lamb (Caitriona Balfe). While Elizabeth Lamb's family and friends mourn the loss of her husband, Deputy Jackson Lamb (Kyle Chandler), they are most concerned about Joe Lamb (Joel Courtney), Elizabeth and Jackson's son. Joe was more attached to his mother than to his father, who was never there for him. Later at the Lamb's house, Louis Dainard (Ron Eldard) pays a visit. Jackson blames Louis for his wife's death, forces him out of the house, and puts him in his squad car. As Joe watches his father take Louis away, his gaze shifts to a silver locket in his hand.
Weirton, West Virginia, USA
Wheeling Ohio County Airport, Ohio County, West Virginia, USA
DeStefano's, Follansbee, West Virginia, USA
144 Fernwood Avenue, Weirton, West Virginia, USA
Avenue F, Weirton, West Virginia, USA
200 Crystal Lane, Weirton, West Virginia, USA
South 20th Street, Weirton, West Virginia, USA
Marland Heights Community Church - 3900 Brightway Street, Weirton, West Virginia, USA
3815 Brightway Street, Weirton, West Virginia, USA
St Paul Catholic Cemetery - 104 1/2 S 24th Street, Weirton, West Virginia, USA
2932 Main St, Weirton, West Virginia, USA
Tri-State Church of God - 3519 West Street, Weirton, West Virginia, USA
Salvation Army Church - 794 Cove Road, Weirton, West Virginia, USA
Wylie Ridge Road, New Cumberland, West Virginia, USA
Taylor Avenue, Weirton, West Virginia, USA
Bonus: Here are more must-watch famous movies set in West Virginia:
The Night of the Hunter (1955)
Blood Creek (2009)
Dear Wendy (2005)
Silent Hill (2006)
Matewan (1987)
Let us know if you have suggestions on more movies and films set in West Virginia!
Sources: 
https://www.imdb.com/title/tt3517870/
https://www.imdb.com/title/tt3517870/locations?ref_=tt_dt_dt
https://en.wikipedia.org/wiki/The_Glass_Castle_(2017_film)
https://www.imdb.com/title/tt2378507/locations?ref_=tt_dt_dt
https://en.wikipedia.org/wiki/Super_8_(2011_film)
https://www.imdb.com/title/tt1650062/locations?ref_=tt_dt_dt
https://www.imdb.com/list/ls004952535/