Wyoming's wilderness and small towns provide the perfect backdrop for stories, whether they're factual or fictional. The Cowboy State has long been the setting for many films, which is why it has been popular for over a century. Of course, it's always nice to get the nod from Hollywood that our state is breathtakingly beautiful and photogenic, but it's even better when the story is about Wyoming. Wyoming has been the setting for over 50 movies since 1914.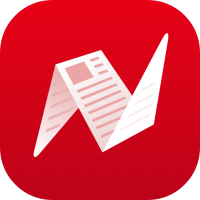 Here, we've picked three of the famous movies set in Wyoming that need to go on your must-see list.
Wind River (2017)
Wind River is about a veteran hunter who helps an FBI agent investigate the murder of a young woman on a Wyoming Native American reservation. During the winter season in Wind River Indian Reservation, Wyoming, expert tracker, and U.S. Fish and Wildlife Service agent Cory Lambert discovers the frozen body of 18-year-old Natalie Hanson, barefoot, without proper winter attire, miles from any building, and had a blood-stained groin. FBI special agent Jane Banner arrives to investigate a possible homicide. The next day, Jane learns from Natalie's father, Martin, that his daughter was dating a new boyfriend, but he does not know the man's name or whereabouts. The autopsy shows blunt trauma and sexual violence and confirms Cory's deduction that the girl died from exposure, specifically pulmonary hemorrhage caused by rapid inhalation of sub-zero air. However, the medical examiner cannot guarantee the death as a homicide, preventing Jane from calling in an additional FBI investigative unit. Natalie Hanson, 18 years old, is found frozen and naked miles away from any building by Fish and Wildlife Service agent Cory Lambert. Her groin is stained with blood.
Wind River Indian Reservation, Wyoming, USA
Lander, Wyoming, USA
Fremont County, Wyoming, USA
The Cokeville Miracle (2015)
The Cokeville Miracle is about children, who were held hostage in their elementary school and tells stories of miraculous things, but many adults are skeptical that the Cokeville Miracle ever truly happened. The few residents of Cokeville, Wyoming, suffered a tragic loss when a lunatic took over the Elementary School. Guns and a bomb were used to hold hostage the entire student body and teachers. The bomb exploded two hours later, but only two deaths were associated with the incident - the madman and his wife. Despite some burns, all the children and adults survived. The real story began in the days and weeks following the siege when several children started telling their parents that the reason they escaped safely was that there were people dressed in white in the room who told them what to do and protected them.
Flicka (2006)
Flicka is about Katy, who dreams of one day taking over her father's ranch. However, her father wishes that her older brother Howard would take over the farm. The holidays are approaching, and Katy must face her father's disapproval after failing to submit an essay for her high school exam. Katy finds redemption after she is close to being killed by a mountain lion by meeting a black Mustang filly. Katy sets out to capture the Mustang, which she names Flicka, to show her father that she can run the ranch. Although her father disapproves of Katy's behavior, he doesn't support her. Having disobeyed him deliberately by training and riding Flicka behind his back, Katy sells Flicka to the rodeo to be used in the Wild Horse Race. Katie rescues her beloved horse with the help of her brother by posing as a man and entering the race. Then, she rides home with Flicka. Unfortunately, another encounter with the mountain lion on the way back to the ranch results in Flicka being critically injured and Katy becoming seriously ill after being caught in a significant storm. Her family finds her and takes her home while her father returns to put Flicka down due to the seriousness of her injuries. 
Sheridan, Wyoming, USA
Wyoming, USA
Bonus: Here are more movies that were set in Wyoming:
Unforgiven (1992)
Butch Cassidy and the Sundance Kid (1969)
Close Encounters of the Third Kind (1977)
Brokeback Mountain (2005)
These Thousand Hills (1959)
Can you recommend more movies and films that were set in Wyoming? Please comment on them down!
Source:
https://en.wikipedia.org/wiki/Wind_River_(film)
https://www.imdb.com/title/tt5362988/locations?ref_=tt_dt_dt
https://en.wikipedia.org/wiki/The_Cokeville_Miracle
https://www.imdb.com/title/tt3877296/?ref_=ttpl_pl_tt
https://en.wikipedia.org/wiki/Flicka
https://www.imdb.com/title/tt0434215/locations?ref_=tt_dt_dt
https://www.imdb.com/list/ls004801029/