Natives do not just appreciate Montana's beauty. Snow-capped mountains and wide-open spaces make for a beautiful backdrop for films. There's even a company, Montana Film Office, that promotes the state as a filming location to people in the entertainment industry. As a result, many movies have been filmed, at least in part, in the Treasure State. And some of these movies filmed in Montana might surprise you.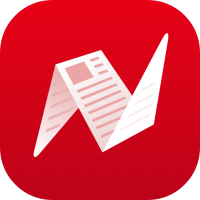 Here are three of the famous movies and films set in Montana:
Walking Out (I) (2017)
Walking Out (I) is based on the American short story "Walking Out." a young man from the city travels to Montana to hunt big game with his estranged father. In the heart of the wilderness, a brutal encounter changes everything between a father and son. Cal (Matt Bomer), David's estranged father, travels out of the city to hunt big game in rural Montana with his urban teenage son, Josh (Josh Wiggins). When father and son ascend deep into the wilderness, they struggle to connect until a brutal encounter leaves both of them seriously injured, forcing them to fight for their lives.
Montana, USA
Bozeman, Montana, USA
Livingston, Montana, USA
Paradise Valley, Montana, USA
Nebraska (2013)
Nebraska is about the lives of Woody Grant, his wife Kate, and adult sons Ross and David live in Billings, Montana. Woody is on the verge of dementia. It may seem as if Woody only thinks about what he sees, but his lifelong alcoholism has exacerbated his delusional thinking. He believes he has won $1 million, which everyone in his family knows is one of those scams for people to buy magazine subscriptions. As such, Woody, who does not trust the US postal service to mail in his "winning" certificate, is determined to walk to Lincoln, Nebraska, the company's headquarters, to pick up his $1 million. All he wants with the money is to buy a new pickup truck - something he's never had and, although he should no longer be driving - buy an air compressor to replace the one stolen from him decades earlier and to leave a little legacy to Ross and David. Younger son David, an electronics salesman who has just broken up with his girlfriend and thus needs a distraction, agrees to drive Woody to Lincoln to humor him, but not before making a stop in Hawthorne, Nebraska - Woody and Kate's hometown - for a family reunion, which will include news anchor Ross and acerbic tongued Catholic Kate in a few days. Naturally, David does not want Woody to tell anyone Hawthorne of the "$1 million," but news of such does get out. This news colors Woody and David's interactions with their relatives and old friends and colleagues, including with Woody's senior business partner, Ed Pegram. But this time in Hawthorne is also an illuminating one for David, who learns much about Woody and why he is the way he has always been, and about his parent's relationship as it concerns himself and Ross.
Pretty Ugly People (2008)
Pretty Ugly People narrates about Lucy, who has always turned to food to escape life's problems. Still, when she pulls her group of old college friends into the Montana wilderness, she discovers a new side of herself -- skinny, beautiful, and still flawed. The friends gather at a mountain lodge thinking their fat friend is dying, only to find that she is celebrating her final days of weight loss before a hiking trip to her target weight loss destination is planned. Though it's the woman's long-held dream journey that she wanted to take with her best friends, the others, essentially, can't get over the feeling of being duped, with everyone's emotional baggage breaking out awkwardly all along their forced and uncomfortable three-day hike back to civilization.
East Glacier, Montana, USA
Missoula, Montana, USA
Los Angeles, California, USA
Holland Lake, Montana, USA
Bonus: Here are more must-watch famous movies and films set in Montana:
The Horse Whisperer (1998)
Cattle Queen of Montana (1954)
Lonesome Dove (1989)
Big Eden (2000)
Knockaround Guys (2001)
If you know more movie films in Montana, let us know in the comment section below!
Sources:
https://en.wikipedia.org/wiki/Walking_Out
https://www.imdb.com/title/tt5420886/locations?ref_=tt_dt_dt
https://en.wikipedia.org/wiki/Nebraska_(film)
https://www.imdb.com/title/tt1821549/locations?ref_=tt_dt_dt
https://en.wikipedia.org/wiki/Pretty_Ugly_People
https://www.imdb.com/title/tt0874425/locations?ref_=tt_dt_dt
https://www.imdb.com/list/ls004446715/