New Hampshire is far, far away from Hollywood (that's part of what we love about it!), but even movie stars love to come to visit The Granite State. As a result, some big-name movies have come out of this tiny state. Here are a few you may not have known about!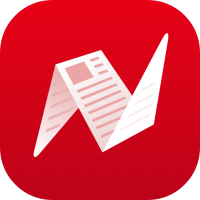 Here are three of the famous movies and films set in New Hampshire:
In Your Eyes (2014)
In Your Eyes is about two seemingly unconnected souls from separate parts of the United States who establish a telepathic bond that allows them to see, hear, and feel each other's experiences, creating a bond that appears unbreakable. Meanwhile, in New Mexico, Dylan Kershaw's class is at school with his friends, while Rebecca Porter goes sledding in New Hampshire. Dylan experiences everything Rebecca does without even realizing what is happening or why. Dylan is knocked unconscious at the exact moment Rebecca crashes her sled, rendering her unconscious. Dylan (Michael Stahl-David) has just been released from prison after twenty years, while Rebecca (Zoe Kazan) is married to Phillip Porter (Mark Feuerstein), who is a successful doctor. Rebecca attends a dinner party with her husband, and Dylan is at a bar trying to stay out of trouble.
Exeter, New Hampshire, USA
New Hampshire, USA
Manchester, New Hampshire, USA
Concord, New Hampshire, USA
Hooksett, New Hampshire, USA
McIntyre Ski Area, 50 Chalet Court, Manchester, New Hampshire, USA
Elliot Hospital, Manchester, New Hampshire, USA
Summer Blink (2010)
Summer Blink is a story of Mina, who is 18 and is graduating from high school and is facing the summer that is the prologue to her new life. The prospect of college, of a job, of money, and of what she's going to do once all of her friends have left for college has never occurred to her. However, she still has the summer to surprise herself with what life can bring when you least expect it. An orange-hued summer of memories and sensory overload is examined in Summer Blink. It was when society and your parents cautioned you against doing to prove you were alive.
Mystery Team (2009)
Mystery Team is about a group of former Encyclopedia Brown-style child-detectives struggling to solve an adult mystery. Three clueless high school nerds, friends for years, are called the "Mystery Team" and solve neighborhood crimes such as who poked a finger in the pie cooling on a window ledge - cute at seven but foolish at 18. After doing so, they find out who'd murdered her parents and stolen her grandmother's ring the night before and pay a dime to figure out who killed them. The Team lucks onto the trail of the bad guys through inept methods. When I was seven, Oakdale's Mystery Team was a group of kid detectives who solved kid-sized mysteries (like who put their finger in the pie and stole the tricycle), and the town loved them for it. They're 18 years old, close to completing high school, yet they're still busting little kids on the playground, and the people of Oakdale are sick to death of it. Seeing their sign advertising "Mysteries Solved, Ten Cents," a little girl asks the gang to find out who killed her parents. So the Team embarks on a mystery that takes them deep into a violent conspiracy that sees their lives threatened, their friendship strained, and tests their claim that they're "real detectives."
Manchester, New Hampshire, USA
Bonus: Here are more of famous movies and films set in New Hampshire that are worth binge watching!
What About Bob? (1991)
Lolita (1962)
The Devil and Daniel Webster (1941)
Eight Crazy Nights (2002)
Jumanji (1995)
Please share with us more movies and films set in New Hampshire! 
Sources:
https://en.wikipedia.org/wiki/In_Your_Eyes_(2014_film)
https://www.imdb.com/title/tt2101569/locations?ref_=tt_dt_dt
https://www.imdb.com/title/tt1329445/
https://www.imdb.com/title/tt1329445/?ref_=ttpl_pl_tt
https://en.wikipedia.org/wiki/Mystery_Team
https://www.imdb.com/title/tt1237838/?ref_=ttpl_pl_tt
https://www.imdb.com/list/ls004292365/