Filming in Oregon is a great idea. The state is one of the most beautiful in the country, and it has a lot of geographic diversity. If you're in the mood for gloom and overcast, Portland, the Willamette Valley, and the Pacific coast are the places to go. Central, southern, and eastern Oregon can be excellent alternatives to California if you're looking for desolate desert scenes.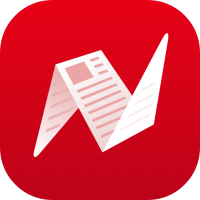 The following are famous movies and films set in Oregon:
Wild (2014)
Wild was set in 1995, featuring the life of Cheryl Strayed - her new surname, chosen to reflect her life at that moment - has recently set out from her home in Minnesota on a solo trek across the Pacific Crest Trail, despite having no hiking experience, which is evident on her journey. She should be able to complete the hike within three months if she can do so. As a result of Bobbi Grey's premature death four years earlier, she seeks to find herself, as her life has been turned upside down since then. Bobbi, Cheryl, and Leif's father left their abusive marriage long ago and struggled to make ends meet for the three of them but always lived with love and support. Due to Bobby's death, Cheryl turned to drugs - specifically heroin - and indiscriminate sex to cope with the emotional pain, which ultimately led to her marriage break. Aimee, her best friend, will send her additional provisions along the trail. Paul, her ex-husband, remains her most significant source of human support. Cheryl still has to battle metaphorically to find something that can help her get back on track in her life, as she fights the elements, the physical pain, and some unexpected other challenges.
Bend, Oregon, USA
Ashland, Oregon, USA
Portland, Oregon, USA
Mount Hood, Oregon, USA
Bridge of the Gods, Columbia River Gorge, Oregon, USA
Smith Rock State Park, Oregon, USA
Courtesy Inn Motel - 11324 NE Sandy Blvd, Portland, Oregon, USA
Breadboard Restaurant - 744 N Main St., Ashland, Oregon, USA
Mississippi Studios - 3939 N Mississippi Ave., Portland, Oregon, USA
Newberry National Volcanic National Monument, Deschutes National Forest, Oregon, USA
Paulina Lake Lodge - 22440 Paulina Lake Rd., La Pine, Oregon, USA
Oregon Badlands Wilderness, Oregon, USA
Cascade Locks, Oregon, USA
Twilight (2008)
There has always been something different about Bella Swan in Twilight. Bella was never one to follow the crowd, so she never cared what the cool girls at her Phoenix, Arizona high school thought of her. So when Bella's mother remarries and moves in with her father in the rainy little town of Forks, Washington, she doesn't expect much to change. Edward is unlike any boy she's ever met. She's never met anyone like him, period. It's apparent that he sees into her soul and is intelligent and witty. The mountain lion cannot match his speed. With his bare hands, he can stop a moving car. In 1918, he still looked the same. Oh, and he hasn't aged since 1918. He is immortal, like all vampires. You're right - a vampire. 
Indian Beach, Ecola State Park - Highway 101, Cannon Beach, Oregon, USA
Madison High School, Portland, Oregon, USA
Silver Falls State Park, Sublimity, Oregon, USA
The View Point Inn, Corbett, Columbia River Gorge, Oregon, USA
Stonecliff Inn Restaurant & Bar - 17900 S. Clackamas River Drive, Oregon City, Oregon, USA
Vernonia, Oregon, USA
3333 NW Quimby Street, Portland, Oregon, USA
Gresham, Oregon, USA
Night Moves (2013)
Night Moves features Josh and Dena, two young environmental activists planning a large-scale act to make the world think about what it is doing to the environment. Harmon, a man with a sketchy past, is brought in to help them with their big plan. But, unfortunately, their ultimate action will change them as much or more than the world around them due to the consequences they didn't anticipate.
Medford, Oregon, USA
Lake Of The Woods, Oregon, USA
Ashland, Oregon, USA
Oregon, USA
Miwaleta Park - 8399 Upper Cow Creek Rd, Azalea, Oregon, USA
Bonus: Here are more movies and films set in Oregon:
One Flew Over the Cuckoo's Nest (1975)
The Hunted (2003)
Breaking In (1989)
Kindergarten Cop (1990)
Five Easy Pieces (1970)
If you want to share more movies set in Oregon, please comment them down! 
Sources:
https://en.wikipedia.org/wiki/Wild_(2014_film)
https://www.imdb.com/title/tt2305051/locations?ref_=tt_dt_dt
https://en.wikipedia.org/wiki/Twilight_(2008_film)
https://www.imdb.com/title/tt1099212/locations?ref_=tt_dt_dt
https://en.wikipedia.org/wiki/Night_Moves_(2013_film)
https://www.imdb.com/title/tt2043933/locations?ref_=tt_dt_dt