Pennsylvania is a great state filled with beautiful locations, interesting people, and fascinating stories. Because of this, it should come as no surprise that the state has been the setting for many great movies. From the earliest days of cinema to the present day, some of the most popular and successful films of all time have been set in PA.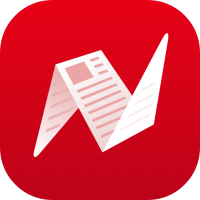 Here are three of the famous movies and films set in Pennsylvania:
Glass (2019)
Glass happened nearly two long decades after the life-altering events in Unbreakable (2000) and the grotesque emergence of the powerful "Beast" persona in Split (2016), the now-grizzled avenger of the innocent--David Dunn, or "The Overseer"--still tries to track down the Horde and the elusive kidnapper, Kevin Wendell Crumb. However, a mysterious new adversary in the person of the determined and silver-tongued psychiatrist, Dr. Ellie Staple, has made it her mission to convince David, Kevin, and Raven Hill Memorial's wheel-bound brittle-boned inmate, Elijah Price, that the delusional super-humans are, in fact, mere mortals. An imminent deadly confrontation seems to be setting the stage for the ultimate revelation. But, is there a moment of life beyond what fate has predestined?
Allentown State Hospital, 1600 Hanover Ave., Allentown, Pennsylvania, USA
Ontario Street Comic Book Shop, 2235 E. Ontario St., Philadelphia, Pennsylvania, USA
227 S 18th St, Philadelphia, Pennsylvania, USA
Porto Alegre, Brazil
Pennsylvania, USA
The Visit (2015)
The Visit is the story of Tyler, 13, and Becca, 15, who are preparing for a five-day visit with their grandparents while their mother Loretta is on her girlfriend's cruise. After marrying her high school teacher, whom her parents disapproved of, Loretta has not spoken to her parents in 15 years. Having never met their grandparents, the teenagers plan to use a camcorder to record a documentary about their visit. At a train station, Rebecca and Tyler meet their grandparents, Nana and Pop-Pop. Becca and Tyler find the basement a source of mold in their isolated farmhouse and are instructed to never go in the basement after 9:30 at night. They are also suggested not to leave their room after 9:30 at night. Becca ventures downstairs an hour past curfew for something to eat when Nana starts projectile vomiting all over the house, which scares her. Nana tells Pop-Pop, who says that Nana has the stomach flu. After that, he reminds her that they shouldn't step out of their bedroom after 9:30 pm.
3049 Merlin Road, Chester Springs, Pennsylvania, USA
Philadelphia, Pennsylvania, USA
30th Street Station - 3001 Market Street, Philadelphia, Pennsylvania, USA
Royal Caribbean Allure of the Seas, Miami, Florida, USA
330 Main St, Royersford, Pennsylvania, USA
705 Washington St, Royersford, Pennsylvania, USA
Pennsylvania, USA
Chester Springs, Pennsylvania, USA
Abduction (2011)
Abduction is about Nathan, who is shy, has nightmares, and feels outcast at home. Dr. Bennett consults with his father about self-defense, he crushes on his classmate and neighbor Karen (Lily Collins), and he practices self-defense with his father. Upon discovering a website with photos of missing children with Karen, he thinks he might have been adopted. Nikola Kozlow is contacted in Europe by the website's owner, and he travels to the United States with his gang. Then, his foster mother reveals that she is his mother, but two criminals murder his parents. His father tells him to run away before dying. Karen takes him to the hospital, and Dr. Bennett warns him that he is in danger and gives him an address in Pittsburgh along with the names of two people he can trust. Nathan and Karen are now being pursued by Kozlow and his men and the CIA. Dr. Bennett gave the teenagers an address to travel to, but they do not know who to trust.
PNC Park - 115 Federal Street, Pittsburgh, Pennsylvania, USA
Pittsburgh, Pennsylvania, USA
308 Bigbee Street, Pittsburgh, Pennsylvania, USA
Pennsylvania, USA
Brownsville, Pennsylvania, USA
Sutersville, Pennsylvania, USA
Bonus: Here are more movies and films set in Pennsylvania:
Groundhog Day (1993)
Houseguest (1995)
The Long Kiss Goodnight (1996)
Night of the Living Dead (1968)
Witness (1985)
Please let us know of more movies that were set in Pennsylvania! Hit the comment section below!
Sources:
https://en.wikipedia.org/wiki/Glass_(2019_film)
https://www.imdb.com/title/tt6823368/locations?ref_=tt_dt_dt
https://en.wikipedia.org/wiki/The_Visit_(2015_American_film)
https://www.imdb.com/title/tt3567288/locations?ref_=tt_dt_dt
https://en.wikipedia.org/wiki/Abduction_(2011_film)
https://www.imdb.com/title/tt1600195/locations?ref_=tt_dt_dt
https://www.imdb.com/list/ls004819645/