Although Hollywood is located on the other side of the country, it sometimes comes to Maryland to shoot a lot of famous movies and films. The state of Maryland has several locations that have been featured in major motion pictures, from Baltimore to the eastern shore.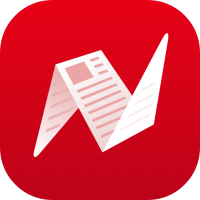 Check out these three famous movies and films set in Maryland:
Standing Silent (2011)
Standing Silent is about a Baltimore Jewish Times editor, Phil Jacobs, who has begun writing and publishing articles on sexual abuse in the Orthodox Jewish community. His investigation found what he believes to be clear evidence that several respected rabbis have avoided arrest and retribution due to their control over the neighborhood. In the orthodox community, fear creates an impenetrable wall of silence that cannot be broken. Phil Jacobs' bravery exposes the perpetrators and allows them to find a voice they had not had before. Jacobs understands that recriminations are likely to follow his actions. His community, he believes, will support him when he exposes and brings to justice those who use their moral authority to molest children. He couldn't be more wrong. What happens surprises Jacobs; within a few months, his community ostracizes him, including his family receiving numerous death threats. But instead of quitting, Jacobs is determined to bring the story to light. Jacobs fights the orthodox establishment to bring to light the pain and suffering of hundreds of survivors. At the same time, he reveals a profound, personal truth that takes the story to a remarkable climax.
He's Not That Into You (2009)
He's Not That Into You is about five men, and four women examine the signals exchanged by the sexes in Baltimore. Alex, a cynical saloon keeper, confronts Gigi, who believes every man she meets is Mr. Right. Ben seems solidly married to Jane until he chats with Anna in the supermarket check-out line; on the other hand, Anna doesn't seem to mind Conor's attention. Beth and Neil have been dating for seven years; when she realizes Neil will not marry her, she dumps him. Does he love her? And Mary sells advertising while searching online for a man. Will those in love stay in love? Will those searching figure out who is and who isn't into them? Are men all that different from women?
The Graduates (2008)
The Graduates is a funny, touching, and intelligent revival of the classic coming-of-age comedy. Ben's older brother drives him and his best friends to Ocean City, Maryland, for one last hurrah before they all go to college in the fall. In an attempt to score some younger high school ladies while "between jobs," Josh agrees. Ben chases his high school crush all over town while his rag-tag friends get in fights, strikeout, torment the city, and break most municipal laws for kids under 21. As Ben is about to go to bed, Annie's meat-head ex-boyfriend Jesse Swomley arrives in Ocean City, looking for Annie and prepares to fight anyone who gets in his way. Ryan Gielen's film The Graduates is part satire, part coming-of-age comedy, and part autobiography. The author takes us down memory lane to a time when we were lost and searching, yelling and gallivanting along the final days of our youth.
Ocean City, Maryland, USA
Bonus: Here are more movies and films set in Maryland:
Diner (1982)
Tin Men (1987)
Avalon (1990)
Liberty Heights (1999)
12 Monkeys (1995)
Have you watched any movies filmed in Maryland? Let us know what they are in the comment section!
Sources:
https://www.imdb.com/title/tt1109467/
https://www.imdb.com/title/tt1109467/?ref_=ttpl_pl_tt
https://en.wikipedia.org/wiki/He%27s_Just_Not_That_Into_You_(film)
https://www.imdb.com/title/tt1001508/locations?ref_=tt_dt_dt
https://en.wikipedia.org/wiki/The_Graduates_(2008_film)
https://www.imdb.com/title/tt1130967/?ref_=ttpl_pl_tt
https://www.imdb.com/list/ls004992149/